A Fall Get-Into-College Plan for Senior Year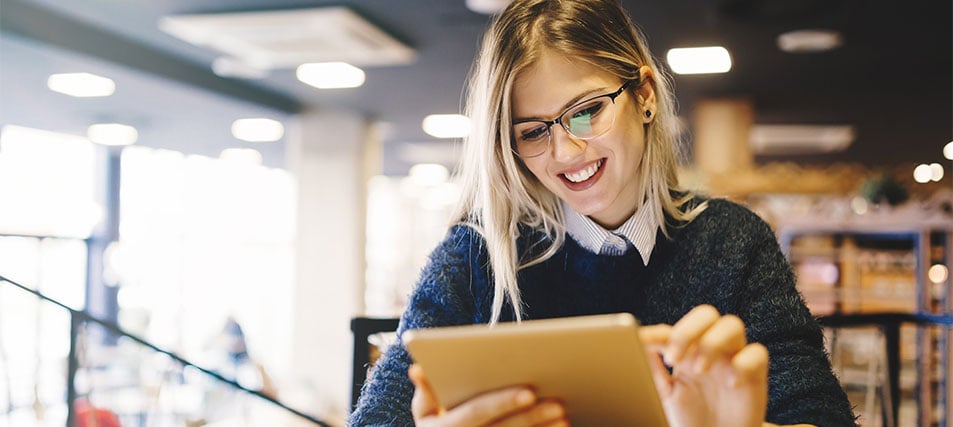 Feeling overwhelmed with all you need to do to apply to college? Don't worry! Here are some of the key tasks to complete this fall.
1. Meet with your counselor to review your college list and essay
Beginning of senior year is a good time to meet with your high school guidance counselor or other college prep professional to discuss your college plans. If you don't have a complete "college list" yet, get your counselor's input on colleges that might be a good match for you and be sure to mention any colleges you're interested in or curious about. Your counselor has an objective view of your strengths and your chances at the colleges you are considering and might also suggest additional colleges that might be a good match for you. Start searching for colleges now with College Search.
Discuss your college essay with your counselor — especially if you wrote a first draft over the summer – and see 7 Ways to Improve Your College Essay for ways to revise your first draft. If you haven't started your essay yet, see 6 Steps to Start Your College Essay.
2. Ask your counselor about application fee waivers, if necessary
College application fees can be expensive and add up quickly. If you cannot afford fees for applications or tests, you might be eligible for a fee waiver. Ask your counselor how to qualify and apply, and also see Getting College Application Fees Waived.
3. Set up a calendar for admissions and financial aid application deadlines
To stay on top of application, financial aid, scholarship, admissions test and other deadlines, create a calendar for yourself, whether it is hard-copy calendar posted on your wall or an app on your phone. If organization isn't your forte, see these tried-and-true methods for organizing your college applications. Any calendar you created for yourself should include deadlines for your personal essay and supplemental essays, if the colleges you are applying to require them. Be sure also to include enough time to review and revise your essay.
4. Submit financial aid application forms, including the Free Application for Federal Student Aid (FAFSA®), as soon as possible after October 1
It's important to apply for financial aid as early as possible because some colleges award financial aid on a first-come, first-served basis. In fact, in some cases, students who apply for financial aid between October 1 and December 31 receive more in subsidized loans, grants and scholarships than students who apply after December 31.
Equally important is the College Board's CSS Profile, which is an online application that collects information used by almost 400 colleges, universities, professional schools, and scholarship programs to award financial aid from sources outside of the federal government. Find state financial aid deadlines here.
5. Take the SAT or the ACT again if you want to improve your scores
You should have at least one more chance to take the ACT or SAT in the fall of your senior year, although be sure to check with the colleges to which you are applying for the last SAT and ACT they will accept for early decision, early action and regular admission. If you miss the test deadlines, consider looking at test-optional colleges.
6. Ask for recommendation letters from teachers, counselors, or others, if needed
Be sure to ask for recommendation letters well in advance of their due date so that you give your teachers, guidance counselors and other recommenders enough time to write your recommendation letter. Remember, your teachers and counselors are busy people who are writing recommendations for other students. To make it easier for them, write down all your accomplishments and academic achievements in a college resume format. Don't forget to follow up with your recommenders at least once before the letter is due to make sure they have everything they need.
7. Complete and submit any early applications
Some early action or early decision deadlines occur as early as October 1. Make sure you've considered the pros and cons of applying early and understand the different types of early admission programs.
8. Schedule an interview
Some colleges require or recommend an in-person or online interview with someone from the admissions office or a member of the alumni community. Interviews can be a great opportunity for you to learn more about what it's like to attend a particular school and stand out to the admissions office.
9. Demonstrate Interest Where It Matters
Some colleges pay attention to "demonstrated interest" (how much a student shows sincere interest in attending the college) and some don't. You can find out if demonstrated interest matters to a college by checking the admissions tab of its college profile, which you'll find by using College Search.
Ways to demonstrate interest in a college include participating in interviews with admissions staff or alumni, contacting admission staff with questions, touring the campus, attending online webinars or in-person events, and scheduling meetings through the admissions office with professors and current students.
Demonstrating sincere interest in a college and putting forth the effort to learn more about its community and unique academic opportunities shows that you are serious about your education and also helps you learn more about the college and whether or not it's a good fit for you.
The fall of senior year can be hectic, especially when you're applying to college. We hope this checklist will help you stay on track and reach your high school and college goals. Good luck!