Resources / Explore Your Options
How to Start Your College List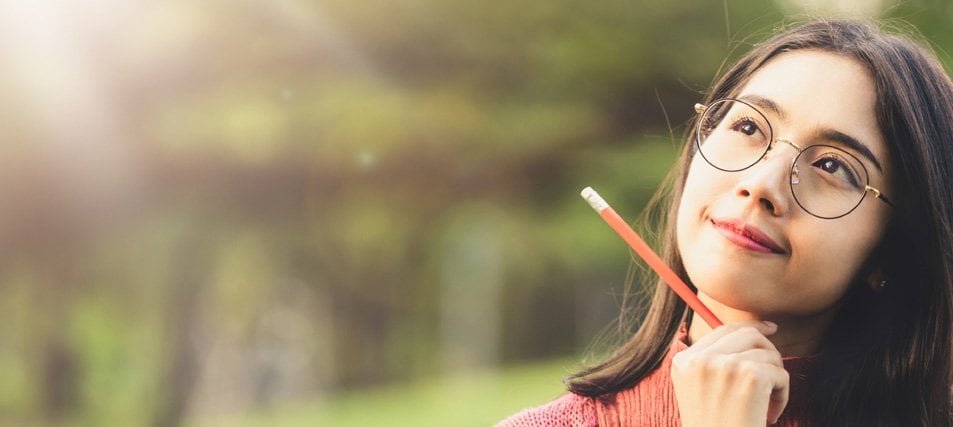 There are more than 2,000 four-year colleges in the U.S. No wonder applying to college can feel overwhelming! Here's how to get started on your college search.
Doing an effective college search will help you trade your "getting-in" anxiety for a growing sense of excitement about your upcoming college life. In fact, just looking for colleges will teach you a great deal about what you really want.
Choose a Starting Point
It's best not to blindly hunt for colleges without some idea of what you are looking for. Here are three easy ways to get started.
Search based on college features. If you know that certain college qualities are high priorities for you, search for colleges with those qualities. How to Choose Your Top College Priorities can help you sort out the college features most important to you.
Search based on what you want to study. Finding the right academic fit is usually the highest priority for students who have some idea of a major. However, if you aren't sure what you want to study or career path you want to pursue, look for colleges with a liberal arts or interdisciplinary studies major or other major that gives you flexibility in your choice of classes. For help, see

How to Find Colleges if Your Major is Undecided

.

Search based on college location. Want a school within a certain number of miles from home? Is there a city or region you would love to experience? Search for a variety of colleges located where you would like to live during your college years. See College Setting and Location Matter for some things to look for.
Use Efficient Tools
One of the most effective ways to search for colleges is to use an online search tool with a wide variety of college features, such as College Search. College Search lets you search for colleges based on a variety of factors, including geographic location, size, admission rate, financial friendliness, diversity, majors offered, and more.
Be Careful with National "Rankings"
College rankings, such as those published by U.S. News and World Report can serve as an easy starting point to learn about popular colleges. But it's dangerous to assume that a highly ranked college is right for you, or that the ranking measures the factors important to you. Create your own college ranking based on the factors you are looking for in a college. For more information about college rankings, see Get Smart About College Rankings.
Learn More About the Colleges You Find
Once you have a list of six to eight colleges or so that meet some or all of your criteria, dive in and find out more about them. Keep in mind that you may not apply to all or any of these colleges. You're just beginning your list and learning more. Research these schools online, visit their websites and YouTube channels, take their virtual tours, or look them up in a college guidebook. If a college looks like it could be the right fit, visit the campus. If you can't visit, tour some nearby colleges that have features similar to that college.
Searching Helps You Learn More About What You Want
No college is perfect or will meet all of your requirements, but some will interest you more than others. Make a note of what college features feel particularly "right" or meaningful. Ask yourself some of these questions:
Will I be able to accomplish my educational goals at this college?
Will I experience the level of challenge appropriate for me?
Will I have the learning and social experiences that suit me?
Will I be able to participate in activities that interest me?
Do I feel excited about this college? Why? Or why not?
Your College List Is a Work in Progress
You don't have to apply to every college you put on your initial list. In fact, you shouldn't. You should expect to add and remove colleges from your list as you discover more about what you want and don't want. Odds are, your final list may look very different from the one you started with. For guidance on how to create your final list of colleges see Narrowing Down Your College List.