Get the Most from Your College Interviews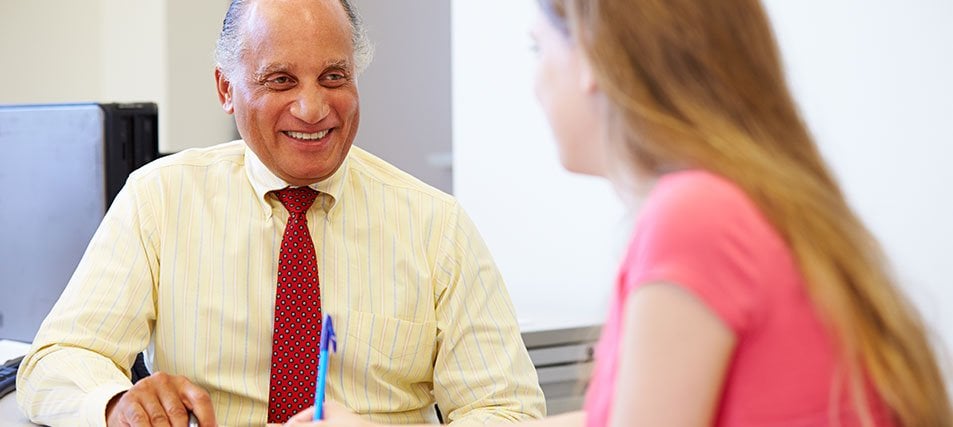 Look at a college interview as an opportunity. The college gets to know you better, and you get to know the college better.
Just the words "college interview" may give you sweaty palms. But knowing what to expect and how to prepare will remove much of your anxiety.
How Important Is an Interview to Your Admission Chances?
An interview is not essential to your admission, and not all colleges require or even offer interviews. Your interview may be considered when evaluating your application, but your grades, test scores, and essays will count much more.
What's a College Interview Like?
The interview is really more of a conversation than an interrogation. The topic of conversation is you—your academic and outside interests, your goals, even what you did last summer. Most important, the interviewer wants to know why you want to go to this particular college.
How to Set Up the Interview
If the interview is required, the school will work with you to set it up. If you want to request an interview, instructions should be on the admission pages of the college website. A college representative or local alumnus may be available to talk with you near your home. Online interviews are an option at some colleges.
How to Prepare for College Interviews
Schedule "dry run" interviews at your lower-priority schools first.
Plan how you will answer tricky questions, such as "Where else have you applied?" or "Is this college your top choice?"
Learn the basics about the college, such as the number of undergraduates and whether it has your major.
Review why you want to attend this college.
Decide what you will ask the interviewer about the college.
Practice being interviewed using the questions below.
Anticipate Common Questions
Interview questions boil down to: Who are you? Where are you going? Why are you applying to this school? Here are some typical examples:
What can you tell me about yourself?
Why do you want to go to this college?
Did you visit our campus? If not, why not? If yes, what did you notice?
What will you contribute to our college?
What do you do for fun?
What subjects do you like? Don't like? Why?
How do you define success?
Can you tell me about a challenge you overcame?
If you could take a year off, how would you spend it?
Use your answers to show your unique qualities, talents, and interests. For example, when describing yourself, don't give general answers such as "I like to play the guitar." A better answer is "I love playing the guitar for kindergarten students and getting them excited about music."
Ask a Few of Your Own Questions
Don't ask about stuff you can easily find out on the college's website. Show you have done your homework. Some examples:
What sort of student does well at this school? Not so well?
What is life like at this school?
Can you recommend a professor in my major that I could speak with?