What is Early Admission to College?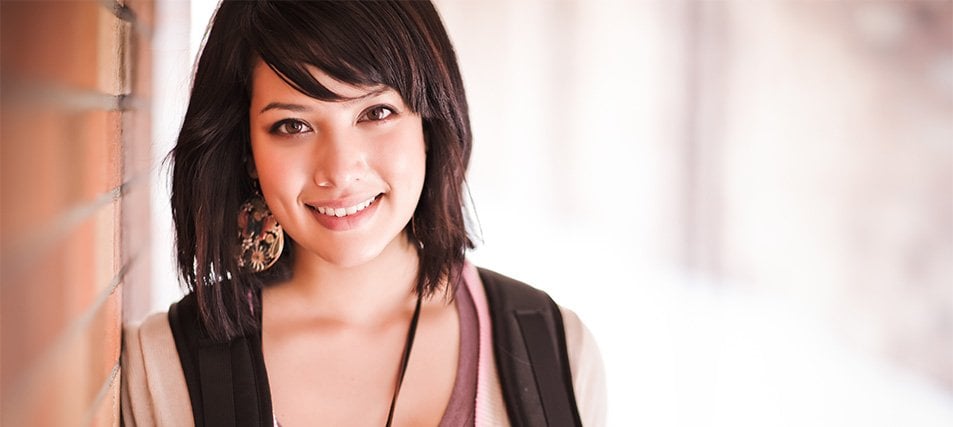 Applying early to college under an early decision or early action plan offers advantages as well as drawbacks. Here are some things to consider.
How early should you apply for college? At some schools, the answer is simply "anytime before the deadline." But at other schools, students have the option to submit their applications much earlier. These students usually receive their admissions decisions before winter break, and they might even have a better chance of getting in, depending on the college.
But applying early isn't the best decision for all students. Here's what you need to know about early admission and how to decide if it's the right plan for you.
There are Three Types of Early Admission
Colleges may offer one or more different types of early admission:
Early Decision (ED) is binding. If you are accepted—and you get enough aid—you must attend the college and withdraw all other applications. You may apply early decision to only one college.
Early Action (EA) is not binding. You are usually free to apply to other colleges and you are not obligated to attend if accepted.
Restrictive Early Action (REA) is also not binding. You will usually have until May 1 to make a decision. However, you will not be able to apply early (ED, EA or REA) to any other college.
When is Early Admission for Colleges?
Regardless of the type of early admission plan you're applying under, you will have to start the application process a few months earlier than most applicants and complete your standardized tests no later than October. Generally, colleges set early admission deadlines in November and December, but some colleges have deadlines as early as mid-October. It's not uncommon for colleges to offer two early decision or early action deadlines a few weeks apart.
Does Applying Early Boost Your Chances?
Applying early, especially for an early decision, shows the college you are interested. It may also increase your odds of getting accepted — if the early admission rates at the college are significantly higher than regular decision admission rates. While it's possible that applying early decision will increase your admission chances, remember that many highly qualified and recruited students will be in your application pool. Also keep in mind that how competitive the pool is will vary by school.
For the past few years, more students have been applying via early admission plans, especially to highly selective colleges. This has caused early admission rates to decline at some colleges. Duke University, for example reported its lowest early decision admission rate ever (16.5%, down 21.3% from the previous admission cycle), but this is still much higher than its regular decision admission rate of 6%. Some colleges have been admitting a higher percentage of students from early application pools. In 2022-23, Barnard College admitted 62% of its freshman class through early admission, Boston University admitted 50%, and Penn 51%.
What are the Potential Downsides of Applying Early?
Early rejections can lead to hastily completed regular applications. You might be tempted to delay work on regular admission applications until you've heard from your "early" colleges. But if you do, you'll scramble to meet admission deadlines, and risk submitting less-than-stellar applications.
An early application might lead to a deferral. One outcome of applying early is being deferred to the regular application pool. The college is not saying "no," but it is looking for more reasons to say "yes." If this happens, your best strategy is to work hard to earn top grades throughout your senior year and show your interest to the admissions office.
Think Carefully Before Applying Early Decision
The most restrictive early admission plan is early decision. If you apply under early decision and you are admitted, you must attend that college and withdraw all other applications. There is only one exception: If the school does not meet your financial aid need, you are free to decline admission and apply to other colleges.
At some colleges, early decision acceptance rates are higher than regular decision acceptance rates. The admission boost may be worth it if you are absolutely positive that you would attend the school if admitted. If you're not sure, applying for a binding early decision can be a mistake. If getting substantial financial aid is critical, you might be better off applying regular decision so you can compare and negotiate aid offers before choosing a college.
Questions to Ask Before You Apply Early to College
If you are thinking of applying early — either early decision, early action, or restrictive early action — ask yourself these four questions and discuss them with your parents, high school guidance counselors, or college prep advisors:
Am I happy with my grades and test scores? If not, you may be better off using the fall semester to improve them and applying during the regular admissions cycle.
Do I really know what I want in a college? Have you thoroughly researched the colleges on your list? If you were accepted under an early decision program, could you commit to the school without any doubts? If not, consider not applying early and dedicate more time to finding out what you really want in a college.
Do I need substantial financial aid? If so, you may be better off skipping an early decision application so you can compare and negotiate aid offers from multiple colleges.
Am I applying early to "just get it over with"? No doubt about it, an early acceptance can relieve some of your application stress. But there's a big payoff to taking the time to put together a well-researched list of colleges and weathering the stress of applying to each one. Your reward is ending up at a college where you know you will thrive.