You've Decided! What's Next?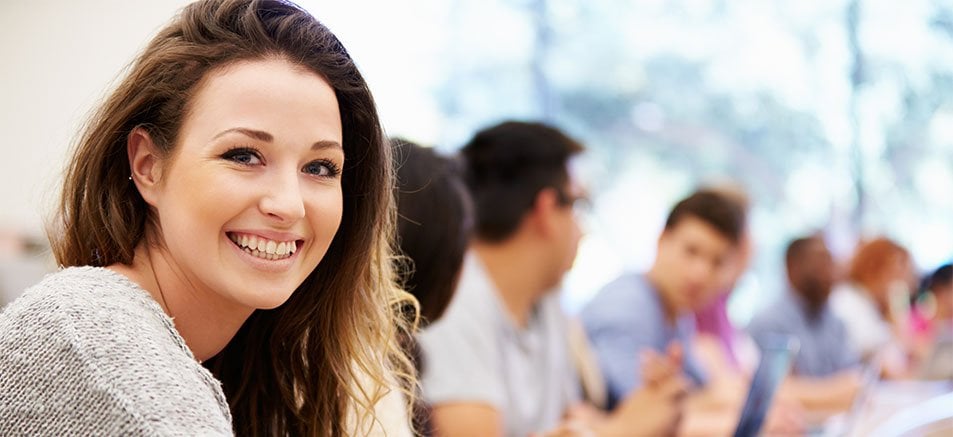 Congratulations! You're graduating from high school and about to start a new phase of life — whether that includes attending the college of your dreams, a college that wasn't your top choice, or taking time off to work or explore your options. No matter what your plans may be, you'll want to take care of these important details before summer begins.
What to Do After Getting Accepted to College
After you've celebrated with friends and family, there's more work ahead.
1. Carefully review your admissions and financial aid offers. Make sure the information in the admission offer is correct. For example, have you been accepted to the term (fall, spring, or summer), campus, and academic department or program you expected? If you received financial aid, make sure you understand the terms of any loan or scholarship you are accepting and that you understand how much you and your family will be paying out of your own pockets. See these tips for evaluating a financial aid offer and negotiating for more financial aid.
2. Formally accept your admissions offer. Follow the instructions on your acceptance letter, email, or admissions portal.
3. Decline other offers of admission. Colleges want to know if you won't be attending so they can offer your spot to another student. This can be as easy as clicking a box on the admissions website or emailing the admissions office.
4. Set up your college email account. Once set up, use it for all your college communications.
5. Follow your college on social media. Join the Facebook or other social media groups for your freshman class. Also follow the social media accounts of the admissions office and relevant academic departments and clubs so you don't miss important announcements or events.
6. Ask your high school to send your final transcript to the college. Don't let your grades slip. Deciding that you've worked hard enough for three and a half years and coasting in the second semester of your senior year could get your college acceptance revoked. It's not common, but it does happen.
7. Sign up for freshman orientation. You might have the option of attending orientation virtually or in person, but in either case, you should check to see if you need to sign up to reserve a spot.
8. Register for placement tests, if required. Also, be sure to complete any assignments from your college that you might receive.
9. Look for important documents from your college. Carefully read every email, text, or letter you receive from your college. Share this information with your parents, especially if they will be making payments or deposits on your behalf. Here's some of the information you can expect to receive.
Confirmation of your final financial aid award. Indicate which awards you'll accept and return the signed form to the financial aid office.
Housing and meal-plan forms. Look for a housing application and contract, and instructions for selecting a roommate and paying your housing deposit. You'll also get instructions for selecting a meal plan.
Medical records and coverage. Your college may want to see your immunization record or require a physical exam. It may also offer you medical insurance.
Bills for room and board, tuition, and other fees. Colleges normally expect you and your family to pay what you owe by the beginning of each semester or quarter.
10. Find and get in touch with your roommate(s). If you've been assigned a roommate or roommates by your college, connect with them by email, video conference, or in person -- whatever is most comfortable. At some point, you will want to discuss any shared items each of you will bring to the dorm room, such as a refrigerator, a coffee maker, or a microwave. If you're looking for off-campus housing, check with your college's housing office for information about finding roommates and rentals in the area. Or consult an internet roommate finder service, such as RoomieMatch or Diggz.
What to do if you're not admitted anywhere
1. Consider applying to other colleges that are still accepting applications. Colleges with rolling admissions will review applications until their class is filled. For a frequently updated list of colleges accepting applications for the upcoming fall term, visit the National Association for College Admission Counseling.
2. Think about attending a local community college. Many students complete their general education requirements at a community college and later transfer to a four-year university. Here are seven reasons to consider attending a community college.
3. Look into taking a gap year. Some students find it helpful to take a year or semester away from academics. A gap year can include exploring a career path or interest, working full time, volunteering, or traveling.
What to Do Over Summer Break
Over the summer, you'll have more time to lay the groundwork for your new post-high school life. Here are some tips.
1. Figure out logistics. Whether you are moving away from home, traveling, or staying put in your hometown, your post-high school life will likely be more independent. You may need to set up a new bank account, get a credit or debit card, and create a budget. You should also review transportation options for getting to and from classes and/or work, and how you will arrange healthcare or other support.
2. Look into work-study or other part-time work. If you qualify for work-study, find out when you can begin applying for positions on campus. If you're looking for a non-work-study job, consider looking for one before you move to campus. The best jobs often get snapped up quickly.
3. Give the college permission to talk to your parents or guardians. This helps your family get information about your college bills and lets the college communicate with them if there is an emergency.
4. Watch for updates. Check social media and your college's website regularly for updates about orientation, move-in day, or safety protocols due to the coronavirus.
Applying to college and deciding where to attend isn't easy, and you should celebrate these accomplishments. But don't forget to take care of these important details after you accept your admissions offer or make other plans.