Resources / Explore Your Options
7 Reasons to Consider Attending a Community College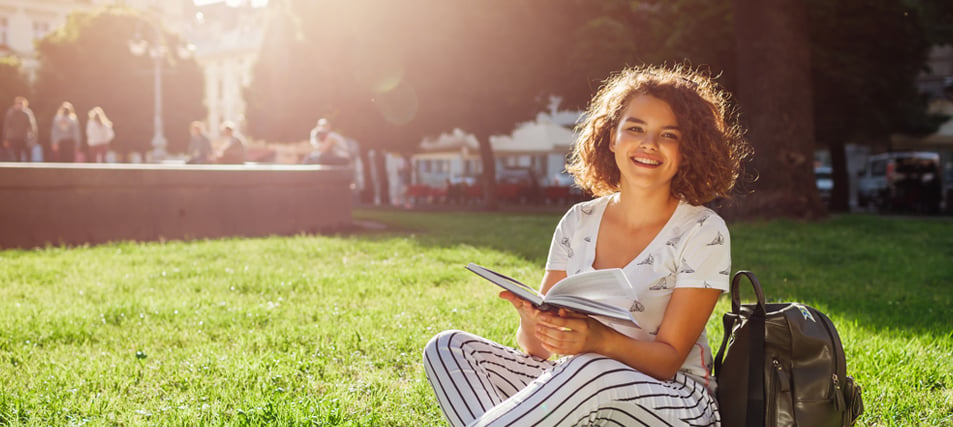 Many students begin their path to a four-year degree at their local community college. Is it the right choice for you? Here are 7 reasons you might want to consider it.
For some students, attending a community college before transferring to a four-year university is the right choice. If your admissions outcomes or financial aid offers didn't – or don't – turn out as well as you'd hoped, community college might be a smart option. If you aren't sure which academic or career path you want to pursue, community college can be a low-cost way to explore different interests.
First, what is a community college?
Community Colleges are publicly funded institutions that serve their local communities by providing college-level classes, job training, professional certificates, and two-year associate degrees. According to the College Board, 40 percent of undergraduate students in the U.S. attend community colleges, with students aged 18 to 24 making up the largest age group.
Some students attend community college to take general education courses at a lower cost, or to improve their academic record before they apply as a transfer student to a four-year college.
Here are some of the advantages of attending a community college.
1. Lower Cost
Tuition at community colleges is generally less expensive than at four-year colleges. According to the College Board, the average combined cost of tuition and fees at public community colleges during the 2021-2022 school year was $3,800, compared to $10,740 at public four-year institutions and $38,070 at private four-year colleges. Some states even offer free tuition at community colleges through state-funded grants and scholarships. Attending community college for a year or two may save you and your family tens of thousands of dollars, especially if you're able to continue living at home.
2. Transfer agreements
Many community colleges have formal transfer agreements, also called articulation agreements, with four-year colleges. These agreements generally guarantee that credits taken at the community college will transfer to a university, which can ensure students don't waste time and money taking courses that will not be transferrable to a four-year school. Some of these agreements will also guarantee admission to specific four-year colleges if students meet the requirements of the agreement. These requirements may include passing certain courses and maintaining a certain GPA.
While transfer agreements can streamline the transfer process, keep in mind that transferring to Ivy League colleges and other top-ranked colleges is extremely competitive. Harvard, for example, has a transfer admission rate of one percent, compared to five percent for first-time freshmen. If you plan to transfer to a four-year school from a community college, it's important to look at your target schools' transfer admission rates.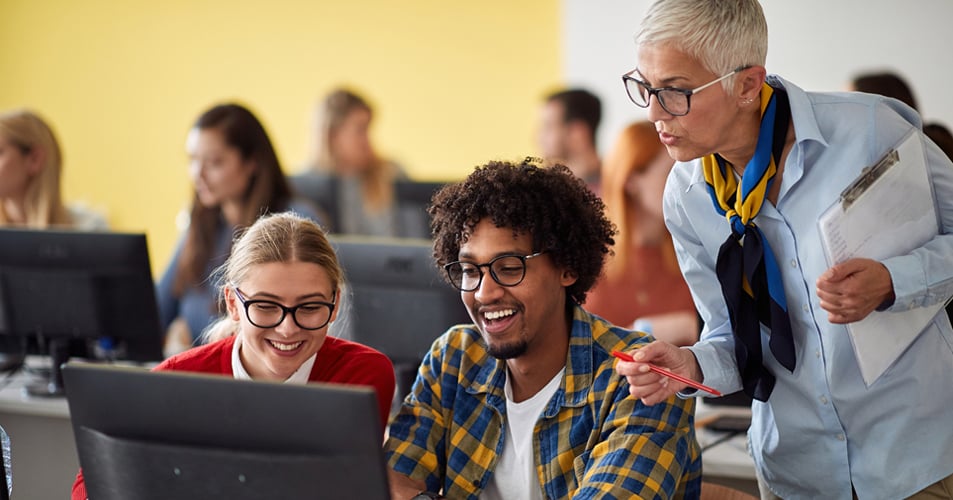 3. Small class sizes; big support
Compared to many large universities, community colleges may have smaller class sizes, which can make it easier to interact with and get to know your instructors — and for them to get to know you. Instructors at community colleges are generally focused on teaching instead of research and you might find them to be more accessible than some professors at large research universities. Like four-year schools, community colleges have a wide range of student support services available, including tutoring, study groups, and academic advising. But they also have programs designed to help students gain admittance to — and thrive at — a four-year college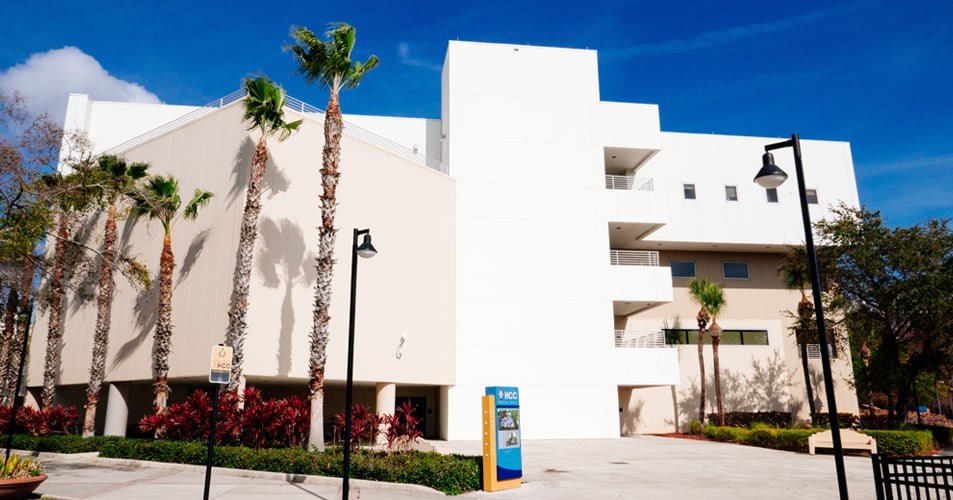 4. Campus Life exists, but on a smaller scale
While most community colleges don't have dorms or other on-campus housing, the few that do generally have a small number of students who live on campus. According to the American Association of Community Colleges, about 28 percent of all community colleges offer on-campus housing, but just one percent of students take advantage of it. Community colleges don't have fraternities or sororities, either.
That said, you can still have a social life at a community college and pursue clubs, sports, and other activities that are important to you. For example, many community colleges have academic honors societies, community service clubs, professional development clubs, and model UN teams. Club sports are also available at some community colleges, and if you enjoy more competitive play, almost half of the community colleges in the U.S. have intercollegiate sports programs, which are regulated by the National Junior College Athletic Association (NJCAA).

5. Financial aid is available
Students attending community colleges are eligible for the same types of federal and state financial aid as students attending four-year colleges, including Pell Grants and subsidized and unsubsidized federal loans. Like four-year colleges, community colleges use the Free Application for Federal Student Aid (FAFSA) to determine your federal aid eligibility, so be sure to complete it every year.
6. Scholarships
Scholarships are not just for students who attend four-year colleges. Community colleges also offer scholarships, including athletic scholarships. Check with your community college to find out what scholarships you might qualify for. Some schools offer scholarship aid to students who attended local high schools or meet state residency requirements.
Some four-year colleges also offer scholarships to students who transfer from other schools. For example, the University of Denver has a $2,500 scholarship for transfer students who belonged to the Phi Theta Kappa Honors Society at their two-year college.
Also, many privately-sponsored scholarships are open to community college students. For example, the National Society of Collegiate Scholars awards ten $1,000 scholarships to outstanding community college students who are transferring to a four-year college.
For information about thousands of awards worth over $5 billion, check out CollegeData's Scholarship Finder.

7. Honors Programs and Study Abroad
If you had top grades in high school, you might want to consider a community college honors program. According to Community College Review, honors programs at community colleges are more popular than ever. These programs are usually selective, targeting high achieving and highly motivated students who want to challenge themselves with a more rigorous academic program.
Honors programs do vary among community colleges. For example, students in the honors program at Las Positas Community College in Livermore, California get to work one-on-one with faculty on projects of their own design, including research papers, lab experiments, creative works, and empirical research, and can present at a statewide honors research symposium.
As another example, the honors program at SUNY Rockland Community College in Suffern, New York provides students with individual mentors who help them understand their unique strengths and academic goals. Students in the program follow a proscribed curriculum that includes an internship or study abroad.
And speaking of study abroad, many community colleges offer study abroad programs led by their own faculty or by other colleges and universities. These programs are often shorter in length than what you'll find at a four-year college and focus on one subject, such as history or art. Some community colleges belong to the CCIS Consortium, which provides students with access to more than 90 study abroad programs from 100 member-colleges in the U.S. and abroad.

Is Community College Right for You?
Going straight from high school to a four-year college or university isn't always possible, and it's not the only path to a bachelor's degree or to a successful and fulfilling career. Many successful people, including astronauts, judges, well-known actors and playwrights, business executives, and Ivy League graduates, got their start at a community college. If you didn't get into any colleges that excite you, are looking to cut the cost of a bachelor's degree, or you need more time to explore career options or improve your academic record, attending a community college might be the right choice for you.