Necessities You'll Need for Your Dorm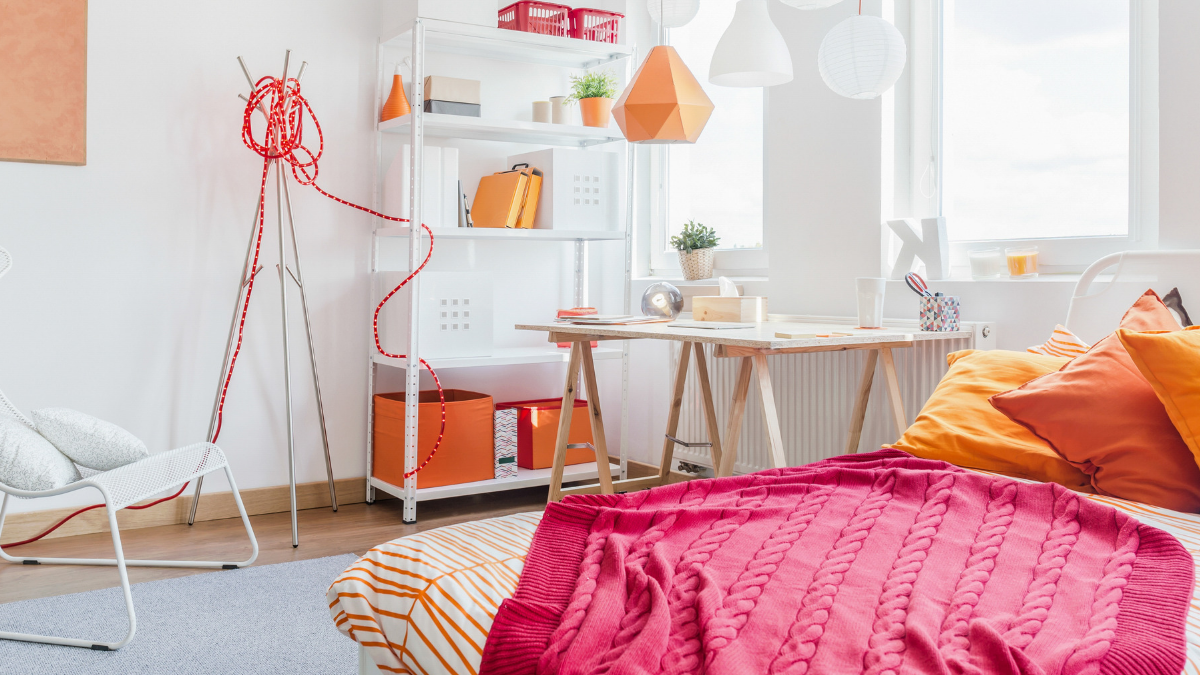 Moving into your dorm can be a tedious but also exciting task. Use this list (and the Dorm Room Necessities Checklist you can download below) to make sure you have everything you need for your first year at college.
These are suggestions – we recommend you adapt this list to suit your situation. We hope you enjoy your college experience!
Clothes & Laundry Supplies
Clothes, hangers, detergent, laundry basket, dryer sheets, etc.
Bed Sheets, Pillows, & Extras
Bed sheets, comforter, mattress pad, waterproof mattress protector, blankets, etc.
Bath Supplies, Storage, & Toiletries
Towels, shampoo/conditioner & soap, toothbrush/paste, hairbrush, etc.
Communal - shower shoes, robe, bath tote, etc.
Private - shower shelf, bath mat, shower curtain
Desk Supplies
Desk organizer, pencils, calendar, desk lamp, etc.
Room Supplies
Floor lamp, alarm clock, trash can, fan, etc.
Storage
Shelving, bedside storage, storage ottoman, etc.
Electronics
Computer, DVD player, gaming system, stereo, TV, etc.
We recommend talking with your roommate(s) before bringing all electronics, as they may be planning on bringing the same thing. See how you can split them up!
Important Papers & Medication
Student ID, driver license, daily & emergency medication, etc.
If you have any emergency medication, (epi-pen, inhaler, etc.) that may potentially need to be given to you by someone else, it is a good idea to teach your roommates what to do in a situation, and always carry instructions on how to use it!
Kitchen
Supplies (if applicable)
Dishware, utensils, pots & pans, etc.
Links to Specific College Necessities
Trash Can
Lamp
Bed linens
Mattress Pad/Protector
Calendar
Laundry basket
Storage crates/boxes
Bath Supplies