6 Reasons to Have a Credit Card in College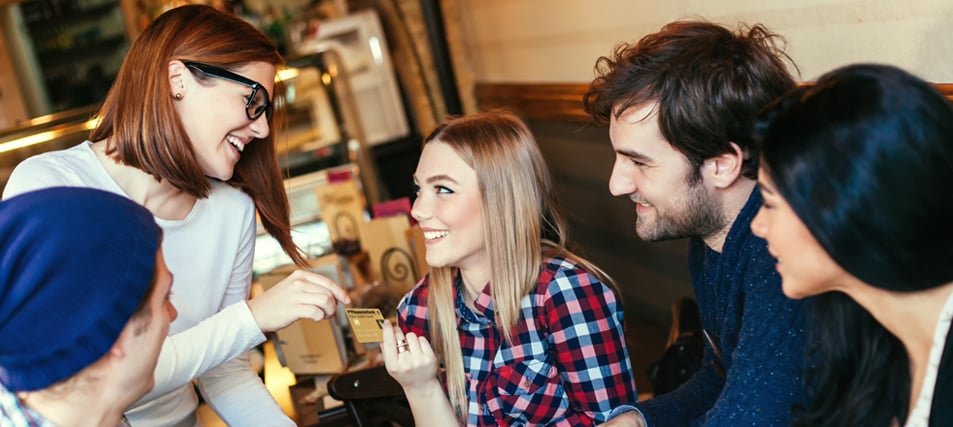 Are you a college student hesitant to apply for a credit card? Do you think having a credit card in college isn't important or necessary? Here are some important reasons why you may need a credit card in college.
1. Security and Convenience
If you do not have a debit card that is linked to checking account, are between paychecks, or do not want to carry cash that can be easily lost or stolen, it can be very useful to have a credit card when you're in college and living away from home. You will be able to make quick and easy payments, whether you are buying food, clothing, books, gas, tickets, etc. – without even having to worry about losing cash. A credit card also provides a convenient payment method for making purchases online, especially if during the pandemic you prefer to make fewer purchases in person.
2. Build Your Credit History
A credit card can help you build credit depending on how you use it. To build a positive credit history with a credit card, you need to make at least the minimum payment on time every month. You should also only buy what you can afford to pay back and not exceed your credit limit. A positive credit history can help you down the road get a lower interest rate when you buy a house or car, which for these types of large dollar purchases, can translate into thousands of dollars in interest over the lifetime of a loan. Also, with a positive credit history, you will have access to the most loan and credit card products and the best terms for those products. You also might qualify for lower premiums on car insurance and be more likely to be approved for an apartment rental. If you need to rent an apartment and do not have a guarantor, landlords will probably look at your credit history before renting you an apartment. Here is more information on how to build credit.
3. Emergencies
A credit card can be a life-saver when you go off to college and you suddenly need a doctor, a new car battery, a contact lens, or when you need a ride home late at night and have no cash on you, for example. Not only are you unlikely to have enough cash on you to cover these types of expenses, but you are also going to need to have a payment method for online purchases, such as plane and bus tickets, a laundry card, or certain school supplies.
4. Reward Programs
Many credit cards reward you when you use the card. Rewards are typically provided in the form of cash back, points or miles and can be a great way to earn a little extra on purchases you are going to make anyway. With a cash back reward card, you will earn cash based on a percentage of the amount you spend with your card. For example, with a 5% cash back card, you will earn $5 for each $100 you spend with the card. Credit cards that offer points for each dollar spent with the card can, depending on the reward program, be redeemed for a statement credit, deposit to a linked bank account, gift card, merchandise, charitable contribution or other reward. Credit cards that offer miles for each dollar spent with the card can typically be redeemed for airline tickets. And what college student can't use a little extra money in their pocket!
5. Financial Responsibility
You are likely to learn financial responsibility from having a credit card. As a cardholder, you will be responsible for making on-time payments to avoid late fees, paying your balance in full each month or as much as you can to reduce the amount of interest you are charged, spending only what you can afford to pay back, and not exceeding your credit limit. Since you are unlikely to learn about financial responsibility in any of your college classes, having a credit card may be a good way to start learning.
6. Recordkeeping
A credit card provides a record of your spending habits and patterns through the monthly statement you will receive each month and by accessing your account history online. When you receive your statement each month or access your account online, you can see how much you spend each month and where. As a college student, it can be easy to lose track of your spending, which could leave to you spending too much all at once. Therefore, by having a credit card, you will have records of your spending habits.
Choosing the right college is an important decision – and so is applying for the right credit card. For the credit card you ultimately choose, make sure you understand its terms and conditions and what fees might be charged. You can also reach out to the credit card company's customer service department for questions you might have. For more information about choosing a credit card wisely for college, visit CollegeData's page dedicated to financial literacy resources.