Spring College To-Do List for Juniors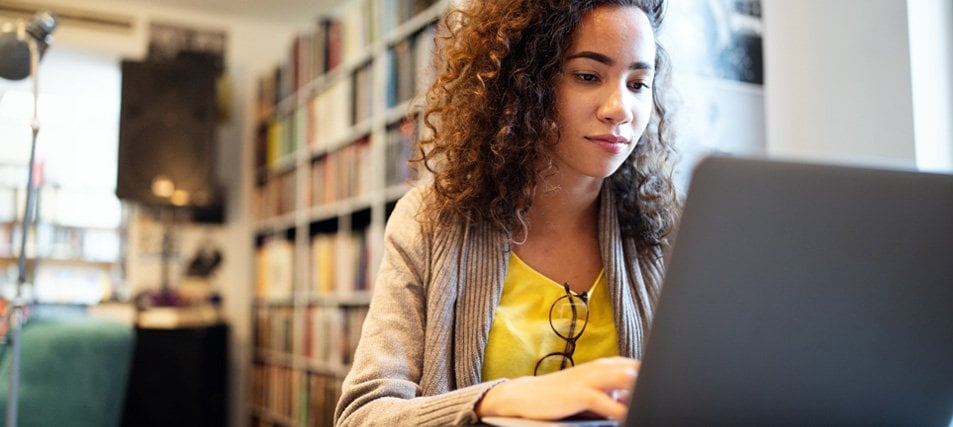 The second half of junior year is when applying to college starts to get real. Here are some things you can do this semester to make sure you're ready to apply this fall and minimize stress senior year.
1. Make a First Pass at a Final College List
Whether you've been researching colleges since you were a ninth-grader or you're at the beginning of your college search, spring of junior year is a good time to research colleges for your college list. Most counselors recommend creating a "balanced list" that includes some schools that are "reaches", some that are "maybes", and a few that are "good bets."
Reaches are schools where your GPA, test scores and class rank fall at the lower end of, or below, the average range of the most recently admitted freshman class. You'll find the average test scores and GPAs for more than 2,000 colleges in CollegeData's college profiles, which you can access with College Search. A reach can also be a school that is highly selective, such as Ivy League and other highly competitive schools.
Maybes are schools where your GPA, test scores, and class rank fall within the average range of the most recently admitted freshman class.
Good Bets are schools where your GPA, test scores, and class rank are above the average range of the most recently admitted freshman class.
Regardless of whether the colleges you are considering are a reach, maybe or good bet—make sure they are a good fit and affordable.
CollegeData's College Chances tool can help you identify reaches, maybes and good bets based on your current GPA, test scores, and other factors.
2. Take a Leadership Role in Keeping a Club, Team, or Activity Going
Staying involved in your extracurriculars can be challenging in this new age of social distancing. But, this can be another opportunity to show leadership.
"Coming up with ways to keep up with your sports and clubs even if you can't meet in person involves leadership and creativity, both of which colleges love," says test-prep tutor Christine Sarikas in the PrepScholar blog. Some ideas include organizing food drop-offs for people in your community, fundraisers, or planning events or strategies for the coming year.
3. Go on "Virtual" College Visits
While you are unable to visit most college campuses during the pandemic, many colleges offer virtual tours that take you around campus and into residential halls, classrooms, and more. For example, the University of North Carolina System offers a glimpse into 16 campuses for prospective students through web-based virtual tours and a VR app experience. You can also use social media to research colleges you are interested in or are considering or set up telephone or videoconference calls with admission officers from those schools.
For more tips see Visit a College Without Stepping on Campus.
4. Choose Teachers to Write Your Recommendation Letters
Many college applications require that you submit one or more letters of recommendation from teachers and/or guidance counselors. Be sure you know which colleges on your list require recommendation letters and from whom they require them. Some colleges ask for letters from more than one teacher as well as a counselor. It's not too early to think about who you want to ask to write your recommendation letters. Many teachers prefer that you ask for a recommendation from them before the end of your junior year so they have the summer to work on it. .
For tips on choosing who to ask to write your recommendation letters, see How to Get the Best Letters of Recommendation.
5. Consider Signing Up for the SAT OR ACT
Although hundreds of colleges have adopted test-optional admissions, counselors still advise students to take these tests, especially if they are applying to highly selective schools. "Test-optional" colleges will consider your test scores if you submit them, and if you score well on the SAT or ACT, submitting scores can work in your favor. If you are unable to take the SAT or ACT due to test cancellations or , or if you don't do as well on the test as you hoped, you can choose not to submit your scores and focus on other parts of your application. Here are some other reasons to consider taking the SAT or ACT.
6. Learn About the Financial Aid Process
If you plan to apply for financial aid, it's a good idea to learn about the types of aid available and how to apply for it. Start learning about how colleges figure cost of attendance, the concept of net price, and get familiar with the Free Application for Federal Student Aid (FAFSA®) form to apply for financial aid for college.
7. Discuss College Affordability with Your Family
It's a good idea to start discussing college finances with your family—and even more important during uncertain economic times. You need to consider how much you and your family are able and willing to spend for college, whether loans are an option, and ways you can make the cost manageable. For advice on how to start this conversation, see How to Talk with Your Parents About Paying for College.
8. Get Advice from High School Seniors
The seniors you know have just completed the long and sometimes grueling college application process. Ask them what advice they can share with you. What would they do differently if they could apply to college all over again? See CollegeData's Road to College Student Stories for advice from real college students.