Spring College To-Do List for Juniors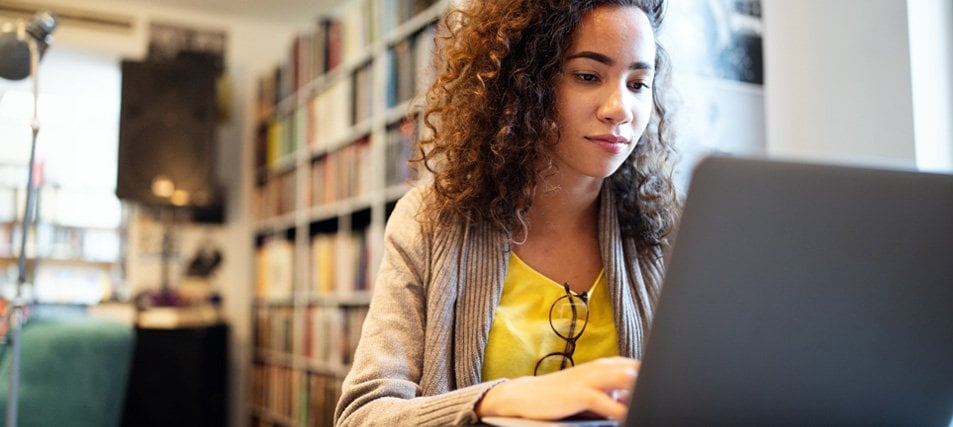 The second half of junior year is when applying to college starts to get real. Here are some things you can do this semester to make sure you're ready to apply this fall and minimize stress senior year.
1. Make a First Pass at a College List
Whether you've been researching colleges since you were a ninth-grader or you're at the beginning of your college search, spring of junior year is a good time to research colleges for your college list. Most counselors recommend creating a "balanced list" that includes some schools that are "reaches", some that are "maybes", and a few that are "good bets."
Reaches are schools where your GPA, test scores and class rank fall at the lower end of, or below, the average range of the most recently admitted freshman class. You'll find the average test scores and GPAs for more than 2,000 colleges in CollegeData's college profiles, which you can access with College Search. A reach can also be a school that is highly selective, such as Ivy League and other highly competitive schools.
Maybes are schools where your GPA, test scores, and class rank fall within the average range of the most recently admitted freshman class.
Good Bets are schools where your GPA, test scores, and class rank are above the average range of the most recently admitted freshman class.
Regardless of whether the colleges you are considering are reaches, maybes or good bets — make sure they are schools you'd be happy to attend and are colleges you and your family can afford. Don't forget to take financial aid into account when looking for affordable — or financially friendly — colleges.
CollegeData's College Chances tool can help you identify reaches, maybes and good bets based on your current GPA, test scores, and other factors.
2. Get involved with an activity and consider a leadership role
Staying involved in your extracurriculars can be challenging junior year, especially if you are taking challenging courses. But, your activities and extracurriculars can demonstrate your interests outside of class and can provide an opportunity for you to show leadership. If you haven't participated in any activities, now is the time to get involved — whether it's with a club, a team, a community organization, or your church.
You don't have to be the president of your club or team captain to demonstrate leadership, either. Organizing food drop-offs for people in your community, starting fundraisers, or planning events or strategies for the coming year to help keep your team or club going also show creativity and leadership.
3. Go on In-person or Virtual College Visits
If possible, go on a few college visits, even if it's only to some campuses in your local area. During the COVID-19 pandemic, many colleges cancelled in-person tours but expanded their online and virtual offerings to help students experience their campuses remotely. At most colleges, you'll find virtual tours that take you around campus and into residential halls, classrooms, and more.
You can also use social media to research colleges you are interested in or are considering or set up telephone or videoconference calls with admission officers from those schools. For more ways to learn about colleges without visiting, see Visit a College Without Stepping on Campus.
Most colleges are once again holding in-person tours, and your spring break can be a convenient time to attend these. Before you go, review these tips for making the most of a college visit and questions to ask.
4. Attend a college fair
College fairs (virtual and in-person) can be a great way to learn about colleges and connect with admission reps. It's important to plan ahead for a college fair so you can make the most of your time. Check out these do's and don'ts for college fairs for some tips.
For more information on upcoming college fairs, visit the NACAC college fairs website, or consult the College Fair Guide for a list of fairs in your region.
5. Choose Teachers to Write Your Recommendation Letters
Many college applications require one or more letters of recommendation from teachers and/or guidance counselors. Be sure you know which colleges on your list require recommendation letters and from whom they require them. Some colleges ask for letters from more than one teacher as well as a counselor. Many teachers prefer that you ask them for a recommendation before the end of your junior year so they have the summer to work on it.
For tips on choosing whom to ask to write your recommendation letters, see How to Get the Best Letters of Recommendation.
6. Consider Signing Up for the SAT OR ACT
Although thousands of colleges have adopted test-optional admissions, counselors still advise students to take these tests, especially students who are applying to highly selective schools. "Test-optional" colleges will consider your test scores if you submit them, and if you score well on the SAT or ACT, submitting scores can work in your favor. If you are unable to take the SAT or ACT, or you don't do as well on the test as you hoped, you can choose not to submit your scores and focus on other parts of your application.
7. Learn About the Financial Aid Process
If you plan to apply for financial aid, it's a good idea to learn about the types of aid available and how to apply for it. Start learning about how colleges figure cost of attendance, the concept of net price, and get familiar with the application forms students use to apply for financial aid: the Free Application for Federal Student Aid (FAFSA) and the CSS Profile.
8. Discuss College Affordability with Your Family
It's a good idea to start discussing college finances with your family — and even more important during uncertain economic times. It's important to consider how much you and your family are able and willing to spend for college, whether loans are an option, and ways you can make the cost manageable. For advice on how to start this conversation, see How to Talk with Your Parents About Paying for College.
9. Get Advice from High School Seniors
The seniors you know have just completed the long and sometimes grueling college application process. Ask them what advice they can share with you. What would they do differently if they could apply to college all over again? See CollegeData's Road to College Student Stories for advice from real college students.


10.
Line up support
It's important to get support during the college application process — and the earlier the better. If you haven't done so already, connect with your high school guidance counselor and let them know your interest in applying to college. You also might want to explore other resources, especially if your school's counseling staff is limited. These resources may include a private college counselor, online advising services, or organizations such as QuestBridge and OneGoal that specialize in helping low-income and first-generation college students apply to college.
The college application process – from start to finish – is a long one and it's important to pace yourself. Tackling even a few of these tasks this spring will help pave the way for great applications come fall and a less stressful college application experience.