What Is Financial Aid?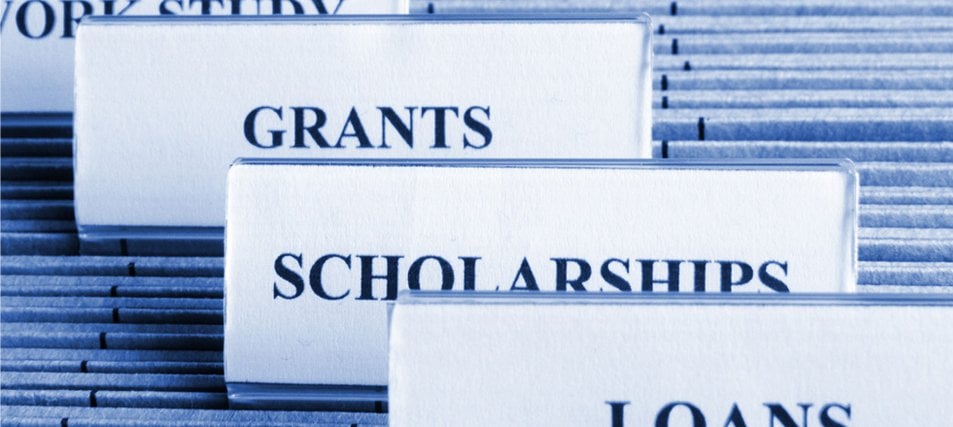 After "Will I get in?" the next question that usually crosses a student's minds is "How will I pay for it?" One answer might be financial aid. But what is financial aid? How do you qualify and apply for it? Do you have to pay back financial aid you receive? Here's an overview of the basics.
The Types of Financial Aid Available
College financial aid comes in several forms: grants, scholarships, loans, and jobs. Some aid is "need-based," which means colleges award it solely based on your and your family's ability to pay for college. The higher you and your family's "financial need" the more financial aid you are eligible to receive. Other aid is "merit based," which means colleges award it based on other factors, such as academic achievement or a specific talent.
Some Types of Financial Aid Reduce College Cost and Some Don't
The great divide in financial aid is "gift aid" vs. "self-help aid." Only gift aid actually reduces your college cost. Self-help aid doesn't. Instead, it helps you pay for college using your own resources.
Gift aid includes grants and scholarships. Grants, which colleges usually award based on financial need, reduce your college bill dollar for dollar. Scholarships and merit aid, which colleges award based on a wide range of criteria, also reduce your college bill dollar for dollar.
Self-help aid includes work-study and loans. Work-study is a part-time job funded by the federal or state government to help students cover college costs. Loans also reduce your college bill, but you must pay the loans back.
How to Qualify for Financial Aid Awards
You may qualify for aid based on financial need. Colleges award the lion's share of aid to students with financial need. To be eligible, a student must prove that he or she doesn't have enough financial resources to pay for college.
You may qualify for aid based on merit. To qualify for merit aid, you must show academic achievement, high test scores, extraordinary or unique talents or accomplishments. Financial need may be an additional factor.
You may qualify for aid based on financial need and merit.
How to Get Need-Based Aid
You and your family must submit your financial information to colleges via the government's Free Application for Federal Student Aid (FAFSA). Some colleges ask for an additional aid application called the CSS/Profile.
Using the information from one or both of these applications, colleges calculate your Expected Family Contribution (EFC), which is how much you and your family will be expected to pay out-of-pocket for one year of college. Colleges calculate your financial need annually, so you will need to reapply for aid every year of college.
How to Get Merit-Based Aid
Colleges that offer merit aid generally offer it to students whose GPAs and test scores put them in the top third of the current freshman class. But other factors, such as strength in the arts or sports, may also lead to awards. The application process may be as simple as checking a box on the admission application or may require filling out a separate application.
It's a good idea to familiarize yourself with a college's financial aid policies as well as the merit scholarships they offer. Many colleges list merit scholarships on their website.
You can get an idea of how much a college awards in financial aid to students each year by viewing its CollegeData College Profile.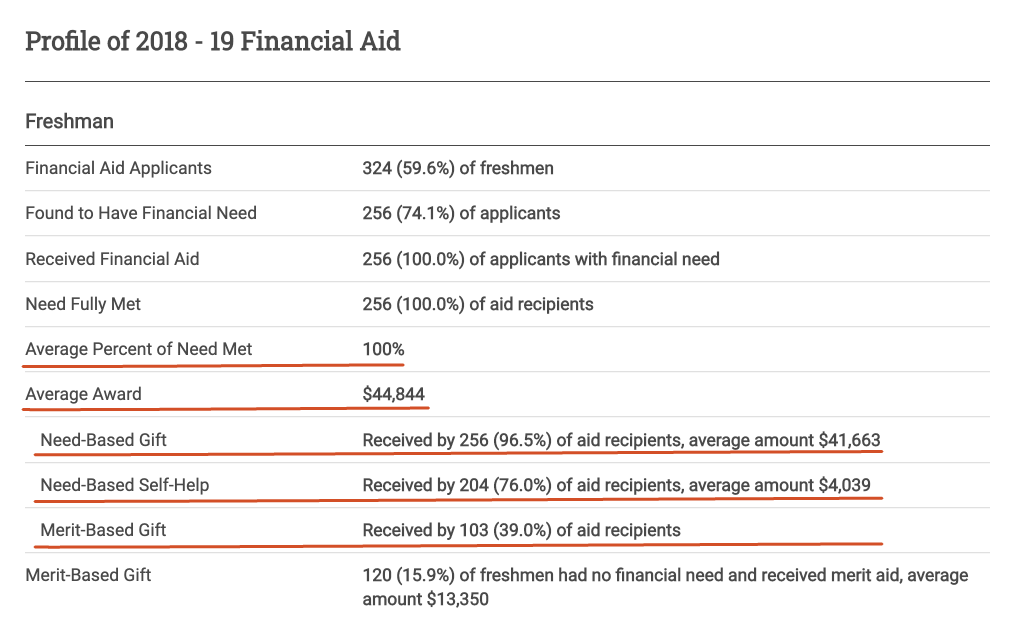 Image Source: Kenyon College Profile
In this example from the College Profile for Kenyon College, you can see that in 2018-19, the college awarded an average aid package of $44,844, consisting of $41,663 in need-based scholarships and $4,039 in loans and work-study, on average. The average merit-based scholarship Kenyon awarded to students who had no financial need was $13,350.
Learning as much as possible about financial aid is one of the most important things you can do as you apply to college. Understanding the different financial aid policies colleges follow can prevent you from applying to colleges that are financially out of reach—or discounting expensive colleges that, with the right combination of self-help and gift aid, you and your family might be able to afford.