Resources / Explore Your Options
Visit a College Without Stepping on Campus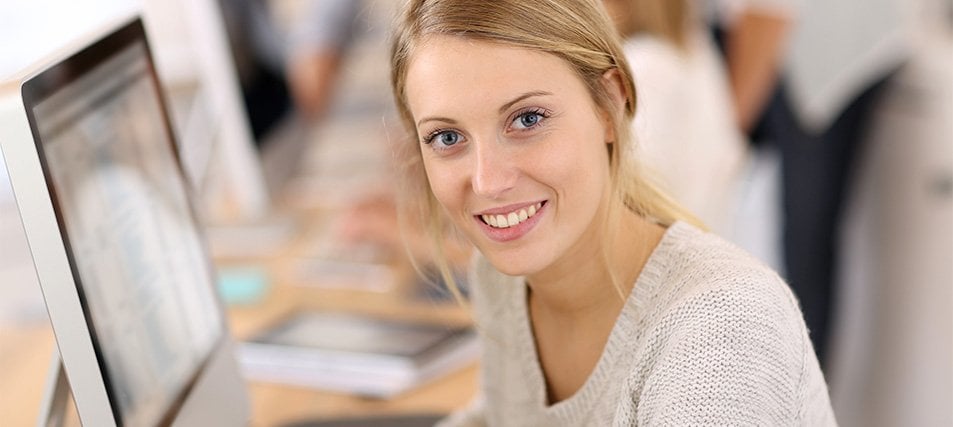 What if money or time prevents you from visiting a college? Or you simply want to find out more? Here's how to check out colleges from afar.
Visiting a college before you decide to apply is always a good idea. But in reality, it's often not possible. Fortunately, you have many avenues for investigating a college without leaving home.
Visit college websites. From links to YouTube channels to dorm photos to the cafeteria menu, every college website is full of information that brings the college to life. Useful sections include college news, academic departments, student life, and of course, admissions and financial aid. See Mining for Gold on College Websites for more tips.
Take virtual tours. Many colleges offer virtual campus tours on their website and via apps you can download to your phone. These can guide you through the campus and provide lots of visuals. They may also include information such as admissions requirements and deadlines.
Look at student newspapers. Most colleges have one or more newspapers written by and for students. You will usually find them on the college's website. These will give you an idea of what students consider important, how they like to have fun, and what sort of informal activities are going on.
Talk to college representatives. Ask your counselor or visit college websites to find out how to contact local admissions reps for colleges you are interested in. They can answer your questions and help you better understand whether you are a good fit to the college. Many reps do presentations at high schools. Don't hesitate to introduce yourself.
Attend college fairs. Colleges also send reps to college fairs to meet students and parents and introduce them to their college. If you prepare your questions in advance, you can find out a great deal about specific colleges in just a few hours. See Why Attend College Fairs? to learn how to have a productive experience.
Welcome college mailings. Want to receive information about a college by mail or e-mail? You can sign up for its mailing list in seconds in the admissions section of the college's website. Every time you receive material, scan it for new information and visuals of the college.
Connect with college students. From YouTube to Twitter to Facebook, college students have many ways to sound off about their college. These comments will give you a feel for what some students think of a college—and what sort of people go there. Also ask friends, teachers, and parents for leads to college students you can talk to in person.
Arrange for local interviews. Contact the college admissions office to find out if you can interview a local alumnus, a current student home on break, or if possible, a college representative. See Get the Most from Your College Interviews.
Be careful with comments from classmates. When your friends offer opinions about colleges or your chances of getting in, your caution lights should start blinking. First, they don't know what will make a college right for you—that's for you to discover. Second, they have yet to experience what it's like to attend any college. So do your own research.