7 College Admissions Trends to Watch in 2023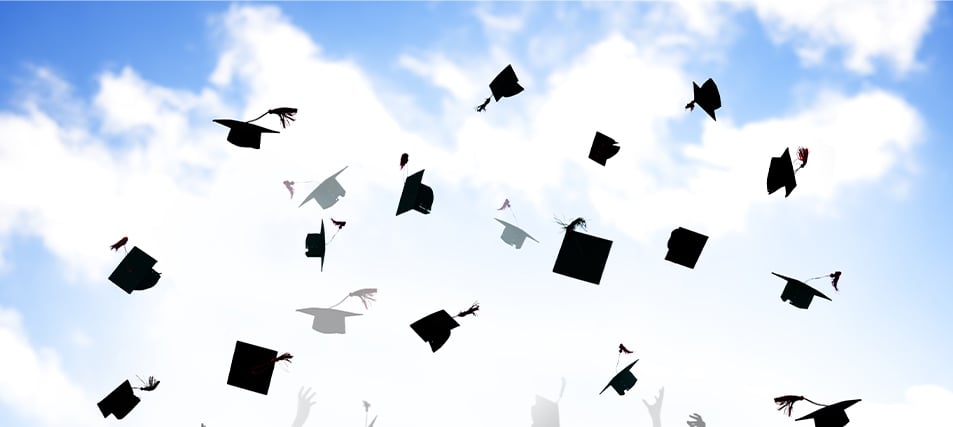 Where will you get into college in 2023? Here are 7 trends that might affect college admissions in the coming year, according to admission experts.
Understanding how the landscape of college admissions continues to shift will help you manage your expectations and make smart decisions throughout the college admissions process. Here are 7 trends to keep an eye on in 2023.
1. App volume – and competition

–

remain high
Colleges saw a significant increase in applications during the 2020-2021 and 2021-2022 admission cycles, largely because many of these schools went test-optional. The Common Application saw this trend continue in 2022-2023, reporting that applications submitted through its portal were up 7.5% from the previous year. While the nation's most selective schools saw big increases in their application volume, so did some less competitive public colleges. The State University of New York (SUNY) system, for example, reported that applications for the Fall 2023 term increased 110% from the previous year.
With the increase in applications, admission rates have been on the decline, most notably at highly selective schools. Harvard's regular admission rate dropped from 3.43% in 2020-21 to a new record low of 3.19% in 2021-22, while Boston University's admission rate dropped during the same period from 18.3% to 14%.
Admission rates also dropped at colleges that top students once considered reliable match schools or safeties. For example, during the 2020-2021 and 2021-2022 admission cycles, Colgate University's admission rate dropped from 27.4% to 12.34%, while Auburn University's admission rate dropped from 85% to 24%. Admission rates for 2022-2023 have not been announced but are expected to remain just as low.
Given this competitive environment, admission experts say students shouldn't assume they'll be a 'shoe-in' at any school. "As the acceptance rates dip lower, even the most qualified candidates cannot be guaranteed an offer of admission," says Lauren Dodington, a college admission advisor at The BestU. "Every student, no matter how high their GPA or test scores, should have a range of colleges that are possible fits, including those with acceptance rates at and above 50 percent."
2.

At some colleges, Early Decision is becoming the new Regular decision
More students are applying to college with early application plans, like Early Decision and Early Action. Students who apply Early Decision or Early Action submit their applications much earlier than Regular Decision applicants and receive their decisions earlier. Students who apply to binding Early Decision plans must commit to attending the college if admitted; students applying Early Action usually don't need to commit.
Elite colleges including Harvard, Yale, Penn, and the University of Virginia received record high numbers of early applications during the 2020-2021 and 2021-2022 admission cycles, which resulted in record low early admission rates. For the current 2022-2023 admission cycle, early acceptance rates remained low. Duke University, for example reported its lowest Early Decision admission rate ever (16.5%, down 21.3% from the previous admission cycle), and Brown University's early acceptance rate dropped from 14.6% in 2021-22 to 12.98 in 2022-23.
Before the pandemic, colleges admitted no more than 20-30 percent of their freshman classes through early admission rounds, but this is changing. For its 2022-23 freshman class, Barnard college admitted 62% through early admission, Boston University admitted 50%, and Penn 51%.
"Some colleges are using Early Decision and Early Action as the preferred admission plan with Regular Decision admission becoming a 'space available' admission pathway," says Dodington. "In these cases, waiting to submit an application in the Regular Decision round may reduce a student's chances of admission."
3. Colleges are offering additional Early Decision rounds
Second Early Decision rounds have also popped up at more colleges and universities. According to Andrew Belasco, a counselor with College Transitions, more than 70 schools now offer an additional Early Decision round (ED2) featuring a later deadline than ED1 — often in December or January as opposed to October or November. This gives students who are denied from their first choice Early Decision school an opportunity to commit early to a second choice, and another chance for colleges to snap up students who promise to enroll if accepted.
So how should students applying to college approach early admission now? First, adjust your expectations. "Many students think that just because they're applying Early Decision or Early Action, their chances will be better," says Helen Ingerson, a lead counselor with BlueStars Admissions Consulting. "A college may have more open slots in the prospective class, but these students also face stiffer competition. Students who are not competitive within that stronger applicant pool may not see a statistical "bump" in their chances."
Next, students should be strategic about where they apply early. "For some students, it might make sense to apply Early Decision or Early Action to a slightly less 'highly rejective' school," says Laura Schadler, student outcomes director and lead counselor at BlueStars. "When students are strategic and apply early at target schools in addition to reach schools, they can often maximize their chances for sizable merit aid packages."
Students should also weigh the benefits of applying early against the drawbacks — which include having less time to polish your applications or perform thorough research into each college. "If you need more time to finalize your essay or to show off great fall grades, you should feel free to take that time," advises Ian Parker, an advisor with Collegewise. Students who commit to a school in an early application round can't compare financial aid offers from other colleges, either, which is a drawback for students who depend on financial aid.
Students applying ED also risk getting rejected instead of being deferred to the RD pool, a practice that Dodington thinks may be on the rise at some highly selective colleges but can actually be better for a student in the long run. "A student is better served by investing their energy into creating excellent regular decision applications, not by holding false hope in a college that is not seriously considering them."
4.

Uncertainty about submitting SAT/ACT scores deepens
More than 80 percent of four-year colleges in the U.S. will not require applicants to submit SAT or ACT scores for the 2023-2024 admission cycles. Two-thirds plan to extend their test-optional or test-blind policies through 2024-2025, and 90 colleges made their test-optional/test blind policies permanent. However, some colleges have maintained or reinstated their testing requirements, including the Massachusetts Institute of Technology, the University of Florida, Auburn University, Georgetown University, and the University of Tennessee system. Of the students applying 2022-23 through the Common App, 47% submitted test scores with their applications, compared to 78% between 2019 and 2022.
With the boom in test-optional schools, college admission advisors are advising their students to submit test scores if they fall at or above the 50th percentile of the college's previous freshman class. As a result, the majority of applicants submitting scores over the past two admission cycles have been students with scores well above average. This has increased some colleges' average score ranges significantly. Students now worry that a SAT or ACT score that was "good" a few years ago may now be considered "below" average.
Students applying to college during the 2023-2024 admission cycle may benefit from focusing on their SAT and ACT subscores. "The total score isn't always as important as sub-scores that align with the students' major or interests," explains Ingerson. "STEM majors must have very strong math scores and grades; history/humanities majors should have strong verbal scores; every college cares about the reading score, despite the major, because that's the one that tells them whether a student can think."
Dodington has noticed a small but growing number of students are choosing to forgo the tests entirely and apply only to test-optional or test-free colleges. "In these cases, students focus on earning their best grades in high school, writing strong essays, and engaging deeply in their activities, opting not to prepare for or take the ACT or SAT exams at all."
5.

More colleges accepting video submissions
Several colleges now offer students the opportunity to submit a video essay or introduction – some even before you apply. Brown, Tufts, Washington University in St. Louis. Goucher, Bowdoin, George Mason University and the University of Chicago are some of the colleges that let students submit a video with their application.
"I've definitely seen more colleges offer video introductions as an optional part of the application process," says Parker. "It's a way for colleges to get to know the students applying in a less formal way than is possible in a written application." Schadler agrees. "We strongly encourage our students to take advantage of the video introductions. This is a fun and important opportunity to share more of your personality and a story or two that is not anywhere else in the application."
The key, says admission experts, is to be authentic, spontaneous, and not worry too much about production values.
6.

Majors Go Under the Microscope
College admissions continues to be challenging for students applying to popular and competitive majors. Students should prepare for deeper scrutiny of their applications and their fit with the specific major program. "For popular majors like computer science and biology, you can't just say you are interested in "all computer science" or "all biology," says Ingerson. "Students should describe why a college has exactly the combination of programs in the specific subset of the field they are interested in — not just the major," she says.
Students' past experiences in high school should also line up with their desired major. According to Schadler, "You'll want to demonstrate meaningful experience in your or field and be able to write about the 'future you': consider how you will be engaged in the study of this subject and what particular aspirations you have in mind for college and beyond."
Students also might want to think twice about listing a less-popular major on their application, with the hope of transferring schools or departments later. "I hear about this strategy a lot, and it works out less often than students think," says Parker. "If you wouldn't be admitted to a major as a first-year applicant, it's extremely unlikely you'd be admitted as a transfer."
Dodington agrees: "Pathways to change majors within a specific college can be difficult, and admissions readers tend to see right through an interest that is not well supported by the rest of the application."
It may make sense to consider a different but related major, advises Schadler, or propose a minor in the more competitive academic interest, as long as it aligns with what you've been doing in high school. "There is definitely a sound strategy around considering a cluster of related majors and thinking about which one might be less competitive at certain schools. But students will want to consider how easy it is to move around once in the school. Are their majors in different 'schools' within the university, for example?"
7.

Focusing on your personal college fit is more important than ever
Most of these trends apply to the most selective, popular, and prestigious schools, which have always been difficult to get into. As college advisors will tell you, many colleges — not just highly selective ones — can provide you with outstanding educational opportunities and lead to success after graduation.
One way to combat the uncertainty of a competitive admissions landscape is to stay focused on the factors that matter to you. Parker at Collegewise sums it up well: "Make sure that you're choosing a college because it fits you, not because it matches an idea of success that others are defining for you."
If you take the time to do your research and keep yourself open to a wide range of colleges and universities, you're bound to find many college options that will be right for you academically, socially, and financially.