How to Get Merit Aid from Colleges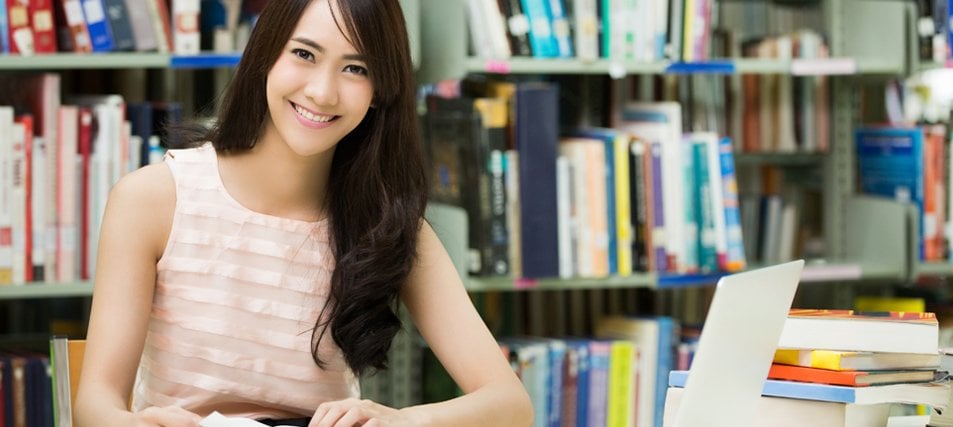 When it comes to money for college, getting "merit aid" tops the list for many. But what exactly is merit aid and how do you get it?
Regardless of whether you attend a public or a private institution, attending college is not cheap. However, there are a few ways to reduce your college costs, with one of those ways being merit aid.
What Is Merit Aid?
In the fields of college admissions and financial aid, you'll hear two terms on a regular basis: "merit aid" and "need-based aid."
Need-based aid is financial assistance awarded based on the student or family's financial situation and "demonstrated" financial need as determined by the FAFSA or CSS Profile. Need-based aid usually comes in the form of grants, work-study programs, and student loans.
Merit aid is a general term for grants, scholarships, and tuition discounts that are awarded based on the value a student may bring to a campus. While colleges may consider your financial need when awarding merit-based aid, it's not the primary factor. What's most important is what you bring to the table, whether it's your academic achievements or your ability in some other arena, such as sports, music, performing arts, or community service.
Strategies to Find Colleges That Offer Merit Aid
College is an investment in your future and weighing financial aid packages from various institutions may be a huge part of your decision-making process. It's important to understand how much merit aid you could potentially receive from a college as early as possible in your college journey. Here are some guidelines.
1. Find out if merit aid is available. Not all institutions offer merit aid. Highly selective institutions usually don't. All eight Ivy League schools only offer need-based financial aid, as do other highly selective institutions, such as Georgetown, MIT, Stanford, Tufts, Vassar, and Colgate.
2. Look into which schools are generous with merit aid and which aren't. Finding colleges and universities that award merit aid is great, but that's also the first step. If merit aid is a crucial part of the college admissions equation for you, it's valuable to ask the right questions, including:
What percentage of students typically receive merit aid each year?
What's the average size of merit awards handed out throughout a student's college career?
How many merit scholarships does the college offer, and what is the amount of each scholarship?
A good starting point to get answers to questions like these is the college profiles on CollegeData, which you'll find using our College Search tool.
Once you land on the school's college profile, click the "Financials" tab, and all the important information is at your fingertips. As you keep scrolling, you'll see information about financial need, as well as what percentage of students received a merit-based gift, and what the average amount is. This information is available for both freshmen and all undergraduates. An example of the data you'll see in the college profile is below. Learn more about understanding a college's financial aid history on our Financial Aid Tracker page.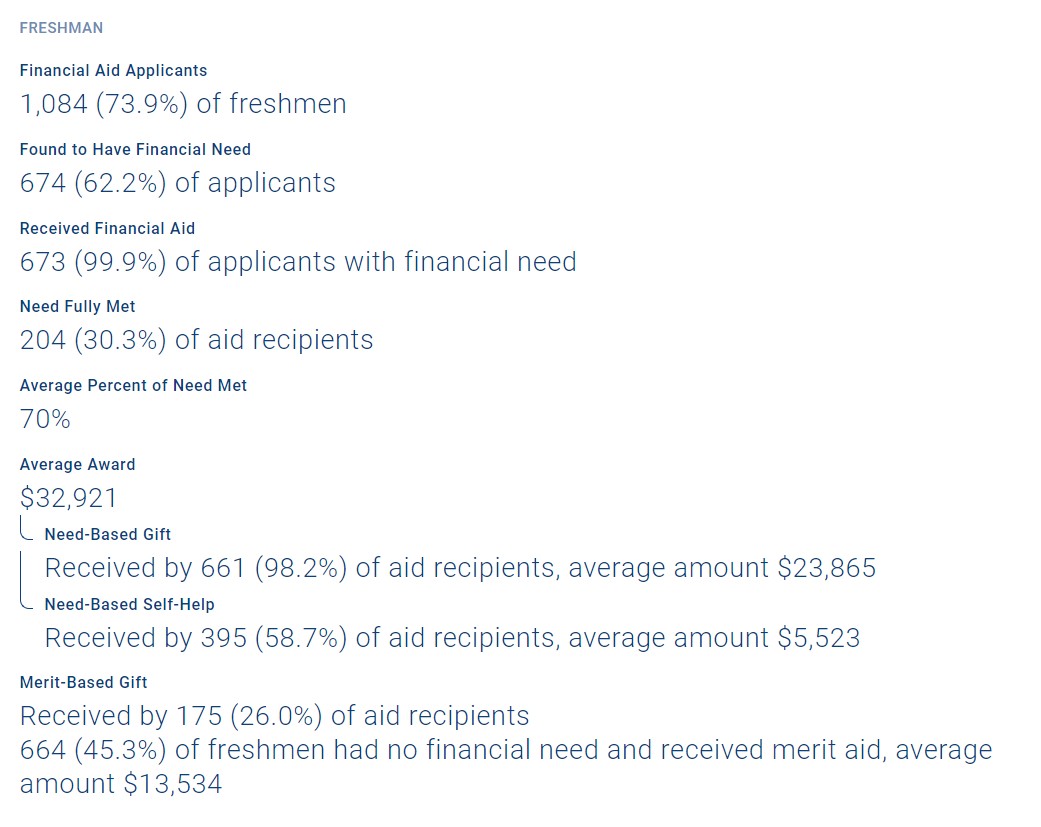 3. Apply to colleges more likely to accept you. Counselors usually recommend that students have a healthy number of target and safety schools that they are excited about on their college lists. You may be more likely to earn merit scholarships at schools for which you are a top candidate for admission.
Undergraduate financial aid offices use different processes to decide which students receive merit aid each year — and how much. With merit awards based on academic achievement, if your GPA, curriculum rigor, and test scores (if they're submitted) put you toward the top of an applicant pool, there will be a higher incentive for a college to try and convince you to attend, possibly by awarding you a merit-based scholarship.
4. Target private colleges and universities. The difference in total cost of attendance between public and private universities is stark – even for students considering an out-of-state public university. But with a bigger sticker price comes the potential for more generous merit aid (especially if a university has a large endowment).
For example, in 2021-2022, the average cost of attendance at the public University of Massachusetts Amherst was just over $33,000 for in-state students and about $53,000 for out-of-state students. The average merit award was just over $6,900. The cost of attendance for Bard College, which is private, during this same period was just a shade over $77,000, but its average merit award was around $40,000.
So, while private universities are more expensive overall, there may be an opportunity to receive more merit aid, depending on your academic and extracurricular profile, along with how you are viewed among the rest of the current applicant pool.
5. Is a college's merit aid calculation available to the public? One of the best ways to get an estimate of the amount and type of financial aid that you might receive – both need-based and merit-based – is to use a net price calculator for each school you are interested in. Net price calculators enable families to enter information about themselves and their finances and find out what other families in similar financial situations paid to attend that school the previous year. It's only a ballpark estimate and things can change from year to year, but it's a good reference point to have. There are some schools, though, that make their merit aid calculation available to the public.
For example, the University of Arizona's website features a table showing the availability of merit awards based on a core GPA range. There is also an explanation on the website regarding how core GPA is calculated and how much aid is awarded in each range. While this type of disclosure isn't universal, it's worth doing a quick search to see if something similar is available at the schools you're interested in.
How to Apply for Merit Aid
The most common way to apply for merit-based scholarships is to simply submit an application for admission. As a candidate for admission, you will be automatically considered for the merit awards offered by that school. Some applications specifically ask you to indicate whether you're interested in being considered for merit aid, and outside of selecting "yes" you don't have to do anything else.
Some colleges require students to submit their admissions applications by a "priority" deadline to be considered for merit scholarships. Some scholarships may have a separate deadline, an additional application, or require essays or interviews. If you're unsure about the application process for any scholarship program, ask someone in admissions for guidance.
Some Cautions About Merit Aid
Applying for financial aid isn't an experience that just happens once. It's something that you do each year until you graduate, and that includes filling out the FAFSA form annually.
Regarding merit aid, it's important to make sure you know the specifics behind any award you've earned. Is the award for just one academic year, or for the duration of your undergraduate career? What requirements must you meet – for example, maintaining a certain GPA or participating in certain on-campus activities – to have that award renewed each year? To avoid any unfortunate surprises along the way related to your award, such as rescission of the award for failing to satisfy a particular condition you didn't know about, it is important to know up front what conditions must be satisfied in order to receive and maintain the award.
College can be a fun and rewarding, albeit expensive, endeavor. Merit aid may be available to reward you for your talents and accomplishments during high school. If you have questions about what type of aid is available to you, don't be afraid to ask for help or clarification from your school/college counselor or an undergraduate admissions counselor. They're in place to provide you the information you need to make informed decisions and to help you reach your college goals.
Want to learn more about financial aid? Visit our resource pages with information about the EFC, Net Price, and comparing your financial aid awards.