Resources / Scholarship Central
Scholarships and Merit Aid Offered by Colleges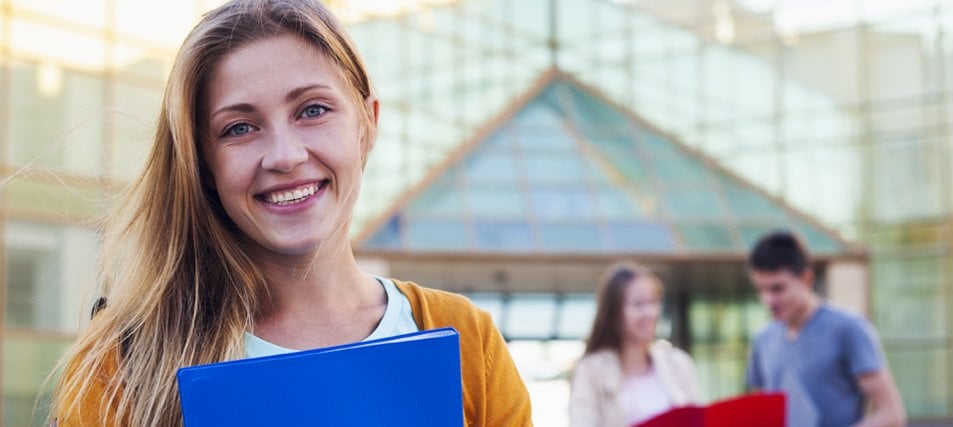 Almost all colleges offer scholarships and merit aid. Here's how you can get in line when colleges award their own money.
The first step toward getting scholarships and merit aid from a college is to apply to schools that really want you. Colleges may offer such aid as an incentive if they believe you would make a stand-out contribution as a student.
Finding Scholarships Offered by Your Colleges
The college is the best source of information about its own scholarships, which may be based on your merit, financial need, or both. Ask the financial aid office and the admissions office, and check the college's website for facts about the scholarships available. Look for the application process and eligibility criteria. Another resource is the academic department in your major. Sometimes these departments offer scholarships for students studying in certain fields.
Applying for Scholarships Offered by Your Colleges
To get in the running for a scholarship from a college, you may have to complete a formal application. But sometimes a college awards its scholarships based on information it already has about you, such as your academic qualifications and your financial need. Often an alumni or outside organization will fund a scholarship that the college administers on their behalf. These scholarships may have their own eligibility and application requirements. Contact the college to learn your scholarship options and how to qualify and apply.
Be sure to submit your aid applications: the FAFSA and, for private colleges, the CSS Profile. Whether or not you think you have financial need, many college-based scholarships require these forms.
Getting "Merit Aid" from your Colleges
If your grades and other qualifications make you attractive to a college, it may offer you financial incentives to attend. Sometimes called merit aid, these incentives come in the form of grants, tuition reductions, and scholarships.
To find colleges that might give you merit aid, it pays to do some detective work. Some colleges don't even offer it. Some colleges are very generous with it. You can view a college's merit aid "track record" on CollegeData. Use College Search to search for colleges by the percent of merit aid offered. Or, look at the Money Matters page of any school's College Profile to see the average amounts of merit aid offered to students with and without financial need.
Improving Your Chances of Scholarships and Merit Aid
Your chances for a scholarship or merit aid will be better if your grades and test scores fall within the top 25 percent of the college's most recently admitted class. Your chances also increase if you are a valuable candidate in other ways, such as majoring in a field needing more students or possessing qualities that balance out the student body. If you are in contact with an admissions representative from the college, get a candid assessment of your merit aid chances. It won't hurt to ask!