Resources / Scholarship Central
Scholarship Application Tips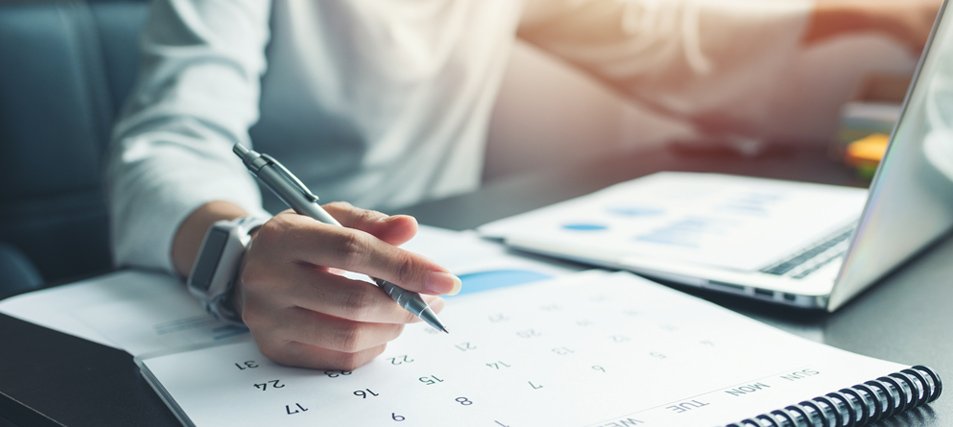 To get the most scholarship dollars, use these tips for producing outstanding (and winning) applications.
Applying for scholarships is a lot like applying to college. You improve your chances by matching your strengths to the sponsor's needs—and then making a terrific case for why you should be selected.
First, Get Organized
Before you even request a single scholarship application, set up a system for tracking requirements and filing needed materials. Here are some suggestions.
Keep a calendar. Include all deadlines and follow-up dates.
Make a checklist of each scholarship's requirements. You can check them off as you complete each application.
Make a separate folder for each scholarship. In each folder, include all materials related to the scholarship, including a photocopy of the completed scholarship application.
Develop a list or resume of your accomplishments. Refer to it as you complete your applications and give it to people writing your letters of recommendation.
Gather or prepare commonly requested items. These include tax returns, financial aid applications, essay samples, letters of recommendation, and a good headshot.
Review the Application Package
Study the rules. Judges quickly eliminate applications that are incomplete, have errors, or otherwise violate the rules. If you must submit your application even one day late, there is no point in proceeding.
Find out what the sponsor is looking for. Pay close attention to any information about eligibility and the sponsor's goals. Your application should not only show that you meet (and exceed) the requirements, but also make the case for what a perfect match you are. Provide academic and extracurricular evidence of your interest in subject areas or issues related to the scholarship.
Gather the materials requested by the application. If recommendation letters are required, give your recommendation writers at least three weeks to write and send their letters.
Carefully Fill Out the Application
Be neat and use correct grammar. Have someone review your application for spelling and grammar. First impressions count, and spelling and grammatical errors may disqualify you. If you submit paper applications, type your answers or print very clearly. Put your name on each page, including the extra materials.
Make sure the application is complete. Don't skip any questions. If you are applying online, be sure attached files are in the right format. Make sure any requested hard copies arrive on time.
Put serious effort into your essay. Many scholarships ask for a short piece of writing. In some cases, this is the only evidence the judges will see of your talent. If the topic is not specified, choose one that is meaningful to you and allows you to highlight your unique strengths. Rigorously check spelling and grammar, and have someone else proofread the essay.
Finally, submit and wait. Make a copy of the entire application before sending it, even if you are applying online. If sending by standard mail, use a delivery service that tracks the package. Submit the application as early as possible. Call the organization or check its website if you have not heard back after three to four months. For some scholarship finalists, there may be an extra step: a personal interview.
Fill Out Your Financial Aid Forms
Many colleges and private scholarship sponsors want to see information from your financial aid applications. That means you should submit a Free Application for Federal Student Aid (FAFSA) and, if required by your college or the scholarship, a CSS/Financial Aid PROFILE.