Resources / Explore Your Options
Mining for Gold on College Websites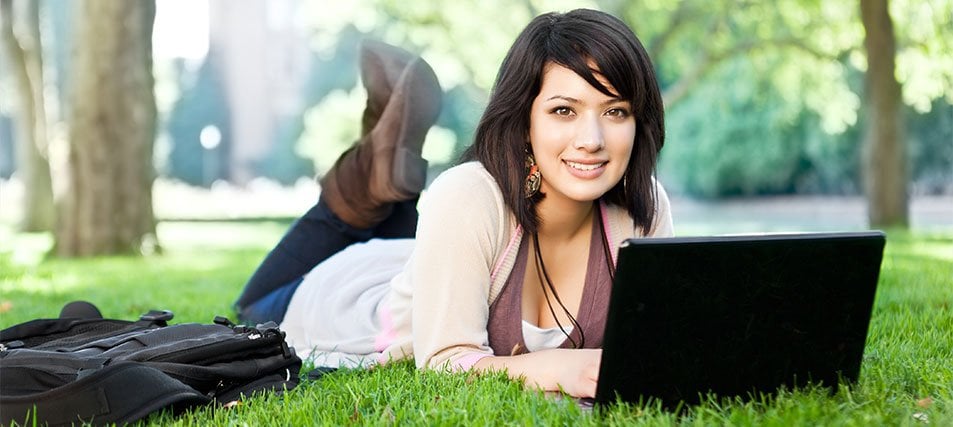 Take a virtual tour, explore the social scene, check out the faculty, and even read the student newspaper. You can do it all on a college's website.
Say you are on the home page of a college you want to learn more about. Where do you begin? Look for these sections, or search for them using the following terms.
Where to Start?
Admissions/prospective students. This section of the site usually tells you how to set up a campus visit or take a virtual tour. You can also see a calendar of events or information sessions for potential applicants. Many colleges provide straightforward information about what they are looking for in a student and how applications are evaluated.
About the college. Learn about the history of the college, famous alumni, awards and honors — even the surrounding community. The mission statement can reveal qualities that make the college unique.
Financial aid. Here you can find out how to apply for financial aid and what scholarships and work-study opportunities the college offers.
News. Press releases and news stories may tell you what makes the college stand out and what it values.
Where to Research Academic Programs
Catalog. The online catalog should list majors, graduation requirements, and courses offered. If you don't have a major, you can see the breadth of academic programs the school offers.
Departments and majors. Most colleges have web pages and even whole websites devoted to academic departments. Here, you can learn about the faculty, current research projects, support services, course requirements, and even financial aid targeted at majors in that field.
Study abroad. Want to combine study with international experience? Make sure the college offers study abroad programs.
Volunteering/Internships. Many college students report that volunteer work and internships are among their most meaningful college experiences. Find out what the college has to offer.
Where to Size-up the Campus Culture
Student newspapers and campus publications. Writing by current students can tell you a lot about the campus politics, social life, values, and especially its collective sense of humor.
Diverse communities. Look for a section on diversity, or look for diversity in pages about student organizations. See if the college has a statement supporting diversity.
Student life. Look for links to the student life office, an events page or listing, and student clubs and organizations. This will give you some idea of the character and personality of the college community.
Student Forums and social media. Look for Discord servers or Reddit forums hosted by students. Follow the college on Facebook or Instagram. Look at YouTube videos from students at the college.
Alumni. What do graduates do with their lives? Do you identify with their stories? Is there an active alumni community with opportunities for networking after you graduate?
Where to Explore Recreational Opportunities
Activities and organizations. Student groups can range from religious to political to just plain fun. They provide a great way to meet people who share your interests and reflect the values and interests of the students.
The arts. Even if you do not possess a single creative bone, attending performances — from fine art to theater to music — will enrich your college experience. Look for upcoming performances and events.
Sports and recreation. From rock climbing to folk dancing to soccer, a roster of interesting activities means more options to relax and meet people.
Where to Learn About Available Support
Student services. Look for information about health care, technology, counseling, tutoring, and career support. You should also find descriptions of on-campus housing and residential life.
New students. Sections devoted to incoming freshmen can give you an idea of how the college welcomes its newest students and supports them during their first-year transition.
Employment. See if the college has a job placement office or career center and check out the possibilities.