Resources / Explore Your Options
Tips for Your College Tours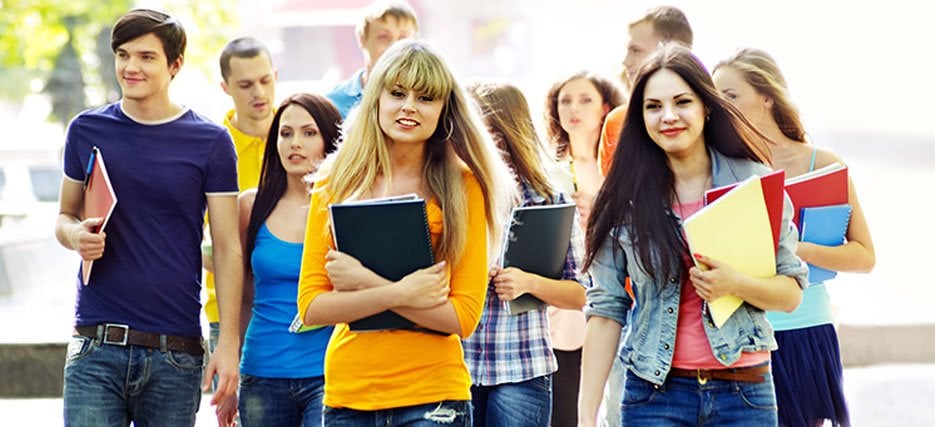 Most colleges offer campus tours and information sessions. You can learn a lot from them—if you are an active participant.
Taking the campus tour is a rite of passage for college applicants. Once you've done a few tours, you may be tempted to skip them. But don't. Tours are great vehicles for getting a student-led introduction to the college.
What You'll See on a Campus Tour
You will see campus highlights such as the dorms, classrooms, libraries, museums, the student store, the stadium, the gym, the theater, and the student union. A current student usually leads the tour and answers questions. Tours typically take one to two hours.
What You'll Learn from an Information Session
An information session may be part of your tour or offered separately. It presents a basic overview of the admissions process and financial aid, academic programs, and undergraduate life. This may answer many of your questions. Sessions typically take about an hour.
What to Look for on a Campus Tour
The tour will show you many of the places students frequent most. So try to picture yourself in each setting you visit. Keep an eye out for the following:
What's life like for freshmen? Be sure to go inside a dorm room and visit the main library. How would you feel hanging out in those places?
What's going on? Notice what most students are doing. Rushing to class, relaxing on lawns, chatting with friends? How do you fit in?
What's the feel of the campus? Park-like, urban and noisy, intimate and cozy, or...? Can you see yourself feeling happy and engaged here?
What to Ask the Tour Guide
A tour gives you a golden opportunity to ask questions of an actual student. Avoid questions that can be answered on the college's website or in its viewbook. Here are some examples:
What do you love about this college?
What does the college do to help freshmen adjust and meet people?
What do students do to socialize on campus?
What's the nearest town like?
What student safety precautions are in place?
What would you like to see changed about this college?
Try to ask the same questions on each tour and briefly note the answers. This will help you compare colleges when you get home. You may feel like you're asking too much, but tour guides are well-prepared to answer these types of questions.
Tips for Campus Tours
Plan ahead. You can get a schedule on the school's website or via a recorded phone message. Download a campus map so you can easily find where the tour starts.
Allow plenty of time. That way you can ask your questions and absorb what you see.
Take notes and photos. Your memory of the tour will fade quickly—and your notes and photos will help you compare colleges.
Explore outside the campus. Find out how you feel about the nearest town and surrounding culture.