8 Resources to Help You Manage the Changing College Admissions Landscape During COVID-19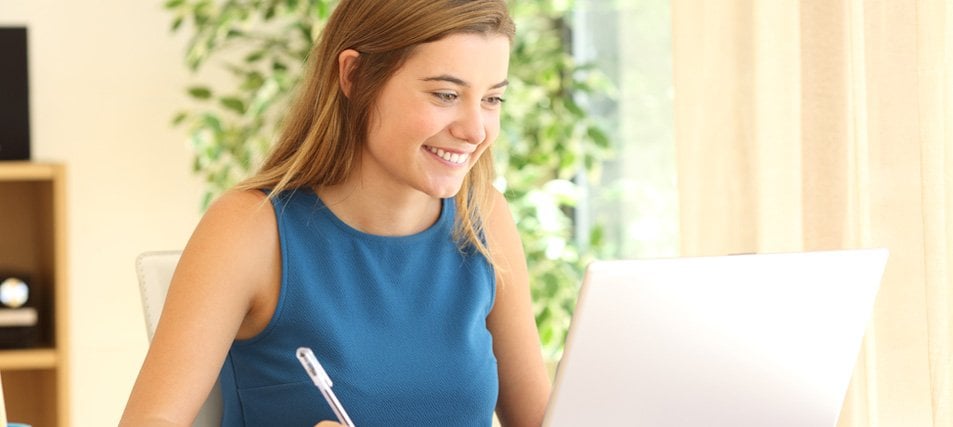 Updated May 15, 2020
Whether you're a high school student attending college in the fall or planning to apply to college in the future, you are probably grappling with all of the changes to the college admissions landscape resulting from COVID-19. Here are 8 resources to help you manage the uncertainty, get through the end of the school year, and keep up with these changes.
1. Stay on Top of Changing College Information
Social distancing and shelter-in-place orders have caused colleges to alter admission and testing requirements, orientation events and tours, on-campus housing arrangements, and more. The National Association of College Admissions Counseling (NACAC) has published a college status report containing up-to-date college information, including plans and policies related to test scores, transcripts, deposit deadlines, and more.
The Chronicle of Higher Ed is tracking colleges' plans for reopening in the fall.
2. Make Your College Choice
Some colleges are giving students more time to respond to admissions offers and make the required deposit. If you are still in the process of making your college choice, visit CollegeData for some last-minute pointers about choosing a college for the right reasons and what to do after you've picked a college.
3. Prep Last-Minute for AP Tests
Due to the coronavirus, students are taking AP exams at home throughout the month of May. Be sure to consult the AP website for details about specific tests.
Need some study motivation? Check out College Board's series of AP videos.
4. Improve Your Transcript
If you're a sophomore or junior looking to add some rigor to your transcript this summer, consider signing up for an Advanced Placement class. Visit CollegeData for tips on selecting an online AP class and a list of online AP course-providers.
5. Sign Up for College Admissions Tests
Taking the SAT or ACT? ACT is preparing to support test centers that are cleared to administer the ACT on June 13, 2020 and will during the week of May 26 notify students and announce all test center closings and cancelations for the June 13 test date. For more information, visit the ACT website.
The College Board has cancelled the June 6, 2020 administration of the SAT and SAT Subject Tests and will provide weekend SAT administrations every month through the end of the year if it is safe from a public health standpoint, beginning in August and including a newly-added September test date. Students can register for these tests starting in May and fee waivers will be accepted from eligible students. Visit the College Board website for more SAT information and updates.
6. Create Soothing Places to Study
Research has shown that listening to music--especially ambient music--can reduce stress and improve focus, especially while studying. And these days, when places to study are limited, a musical escape might provide just the study motivation you need. Here's a video featuring four hours of ambient music (plus breathtaking scenery) to help you hit the books during finals week or just relax.
7. Make Time for Study Breaks with Disney-Themed Study Snacks
Although Disneyland is closed during the coronavirus pandemic, it has released recipes for some of the park's most popular treats to make at home: Dole Whip and Disneyland Churros.
8. Continue Your Scholarship Search
Did you miss a scholarship deadline? You may still have time to apply. Some scholarships for college have extended their deadlines due to the pandemic. Visit CollegeData's free scholarship search, Scholarship Finder, featuring more than 595,000 awards.
CollegeData wishes all of you, your families and loved ones, good health and safety during the COVID-19 pandemic. For more updates regarding COVID-19, go to the CDC's COVID-19 website.