Take AP Online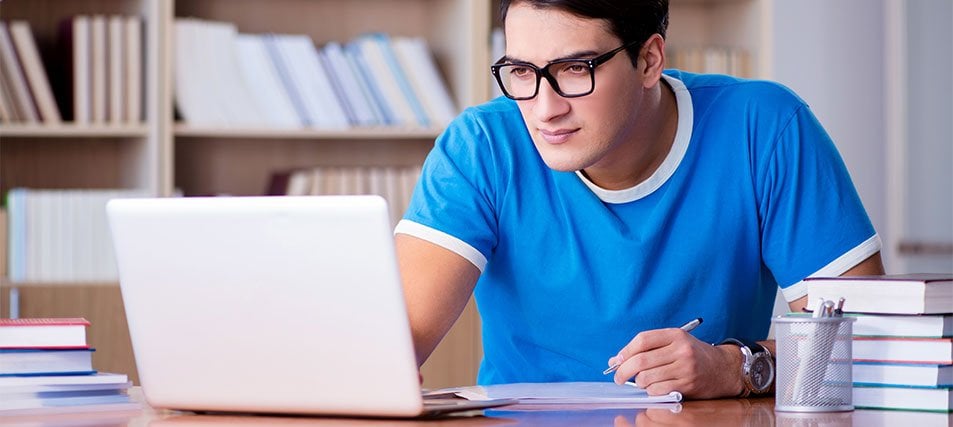 Can't get an Advanced Placement course you want? Or fit one into your class schedule? Here's how to find AP courses you can take online.
Succeeding in any Advanced Placement (AP) class takes effort. An online course requires even more self-discipline. You may miss daily, face-to-face contact with your teacher and fellow students. But if you are comfortable working independently, you should do just fine.
How Do Online AP Courses Work?
Online AP courses are very much like regular AP classes. You have a teacher, receive a syllabus, complete reading and homework assignments, read or listen to lectures, take exams, etc. The difference is that you take the course online at home or school.
A well-thought-out online course includes a combination of presentations, audio, video, animations, and discussions. Communication between teachers and students is done online, via e-mail, and sometimes over the phone.
How Do You Find Online AP Courses?
Find out what AP options are available at your high school. Many high schools purchase or lease online AP courses from private firms. If your school is not participating in such a program, ask your teacher or counselor for recommendations.
Look at state-based programs. Most states have "virtual academies" that offer online courses, including AP. Visit your state's department of education website for details.
Consider courses offered by colleges and universities. Some universities, such as University of California offer online learning programs that include AP courses. Often, only state residents are eligible for these programs, or students must score high enough on a qualifying exam before they can enroll. Be sure to check with the program or your counselor to make sure you qualify.
What Should You Know About an Online AP Course?
Will the course be led by a teacher? A strong online course should be led by a teacher qualified in the subject area. The teacher should be regularly available to help you with any instructional issues.
Will technical help be there when you need it? The course provider should be readily available to assist you if you run into technical or administrative problems.
Will you get high school credit? Check with your high school to make sure you will get credit for your work.
What will it cost? The cost of online AP courses varies. Some providers offer courses for free, others charge a fee. Often there is a separate charge for course materials and textbooks.
Is the course authorized by the College Board? The College Board creates all AP exams and certifies all AP courses. So check with your counselor, or with the College Board at (888) 225-5427, to make sure your course is authorized.
What are the technology requirements? What are the minimum hardware and software requirements? Do you need to use (or avoid) particular operating systems, Web browsers, plug-ins, or media players?
What About AP Exams?
In May, you will take your AP exams just the same as other AP students. Whether you took the AP course online or in the classroom makes absolutely no difference. What's important is that you took the extra initiative required to seek academic challenges beyond the walls of your high school. And that's something colleges will notice and count in your favor.