8 College Admission Resources to Help You Hit the Ground Running in 2021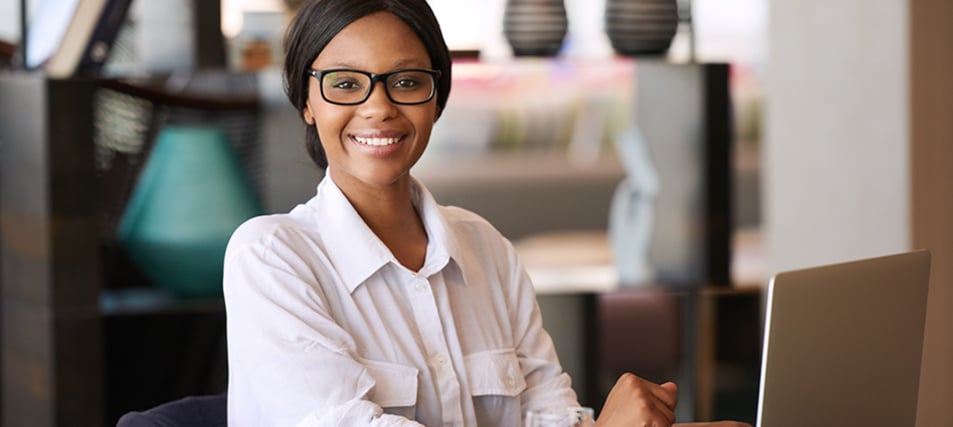 It's a new year, but the COVID-19 pandemic continues to affect our day-to-day lives—and the college admissions landscape. Here are 8 updates and resources to help you stay in-the-know and on track as you prepare to apply to college.
1. College Board Cancels SAT Subject Tests and Optional Essay
The College Board, which administers the SAT and SAT Subject Tests, announced that it is no longer offering SAT Subject Tests in the U.S., and after June 2021 it will no longer offer the optional Essay portion of the SAT.
According to the College Board blog, students currently registered for an upcoming SAT Subject Test will automatically have their registrations canceled and fees refunded. Students who are registered or plan to register for an upcoming SAT with the optional Essay can still do so through the June 2021 test administration or they can cancel the Essay portion of their SAT through their online account, with no changes fee, until the registration deadline.
Visit the College Board blog for more information.
2. 2021 ACT and SAT Testing Updates
This year, taking the ACT or SAT may continue to be challenging as there is limited testing capacity in certain areas due to public health restrictions, test-center closings, and high demand.
According to the SAT and ACT websites, any changes to the location of your scheduled SAT or ACT test center or to the date of your test will be communicated to you by the College Board or ACT by email or through your online account. If you've registered for an upcoming ACT or SAT, watch for emails from the College Board or ACT, check your SAT or ACT account regularly, and make sure your contact information is up to date. If your test center is closed or relocated, you will have the option to register for a make-up test if one is available or receive a refund.
To check on test center closures in your area, visit the SAT Test Center Closings page or the ACT's Rescheduled Test Centers Page.
3. Colleges Delay the Start of Spring Semester, Cancel Spring Break
As Coronavirus cases continue to spike in many regions of the U.S., colleges that had initially hoped to start in-person instruction in January found themselves changing course. According to Inside Higher Ed, some schools, such as UNC Chapel Hill, returned to online-only instruction for at least the first few weeks of the semester. Others, such as Bates College in Maine, postponed the start of in-person classes until mid-February.
Some colleges have also cancelled or shortened their spring break to prevent students from socially gathering and traveling off campus mid-semester. Harvard University is offering five "wellness days" during the spring semester instead of its typical spring break. Other colleges are giving "surprise" days off from class throughout the term instead of a spring break.
These scheduling changes come in the wake of a CDC report showing the impact college campuses had on the spread of COVID this past fall. According to the report, counties that were home to large universities that opened for in-person instruction saw a 56 percent increase in COVID cases three weeks after opening. During the same period, counties with large colleges that adopted online-only instruction saw an 18 percent decrease in cases.
To stay up-to-date on colleges' plans for the spring semester, visit Inside Higher Ed for live updates.
4. Updates to NCAA Sports Recruiting
Are you a student athlete interested in playing at the college level? Visit the NCAA's Coronavirus Sports Updates page for information about college recruiting during the pandemic and the status of high school sports competition in your state. Although face-to-face, in-person recruiting has been suspended until April 15, virtual recruiting is ongoing.
Also, check out the CollegeData blog post: 3 Things Athletic Recruits Can Do to Get Ahead During COVID-19.
5. Get Ready for Spring College Fairs!
The National Association for College Admission Counseling (NACAC) and the Common App have partnered to host five virtual college fairs this spring. The 8-hour long events will feature virtual presentations from colleges, opportunities to connect one-on-one with college admission representatives and professional college counselors online, and attend virtual meetups about financial aid, scholarships and more. The first fair will be held on January 31 from 1 p.m. – 7 p.m. ET and will feature more than 570 colleges and universities.
Visit the NACAC website for a full schedule and more information.
6. More Colleges Go Test-Blind
As you are probably aware, the number of test-optional colleges has increased in the past year. Test-optional colleges don't require some or all students to submit test scores with their applications, although they may consider them if submitted or require them only for scholarships or special programs.
The number of test-blind colleges (which won't consider your test scores in admission, even if you submit them) is also on the rise. FairTest reports that as of January 2021, there are 68 colleges that are not considering test scores for the 2020-2021 admissions cycle (entry fall 2021), up from about 59 in September. The number of test-blind colleges includes those schools that introduced a test-blind pilot during the COVID-19 pandemic, such as Reed College in Oregon and the California Institute of Technology. The entire University of California system, which includes UCLA and UC Berkeley, also announced that it would no longer consider test scores in admission.
Visit FairTest.org for a list of test-optional and test-blind colleges and keep track of the policies for the colleges on your list. Be sure to confirm test-submission policies with any college to which you plan to apply, as test-optional policies may change. Also, even if you will be applying to test-optional schools, submitting SAT or ACT scores may be helpful.
For more insights, see CollegeData's blog post: 5 Reasons High School Juniors Should Still Plan to Take the SAT or ACT.
7. Stressed-out About College? You Are Not Alone.
A recent survey of 31,000 high school seniors in the class of 2021, reports that most (92%) are feeling anxiety or fear about applying to or attending college.
Their biggest fears include
not being able to afford college (69.7%)
making the wrong college decision (51.6%)
grades and test scores preventing them from getting accepted (46.5%)
being emotionally/socially prepared (39.8%)
moving away from home and fitting in (27.1%)
Chances are, if you are a high school or college student, you're feeling anxiety for a wide variety of reasons. To help you manage any anxiety you might be feeling in the new year, here are some mindfulness meditation tips specifically for teens from Dr. Dzung X. Vo, a pediatrician specializing in adolescent medicine at British Columbia's Children's Hospital
8. New Year's Resolutions for COVID Times
Some people roll their eyes at the idea of New Year's Resolutions, and others wouldn't end January without at least one. Here are 55 New Year's Resolutions that you might find inspiring—and possible to keep even if you are under stay-at-home orders.