Resources / Scholarship Central
7 Ways to Approach (and Win) Scholarships with Scholarship Finder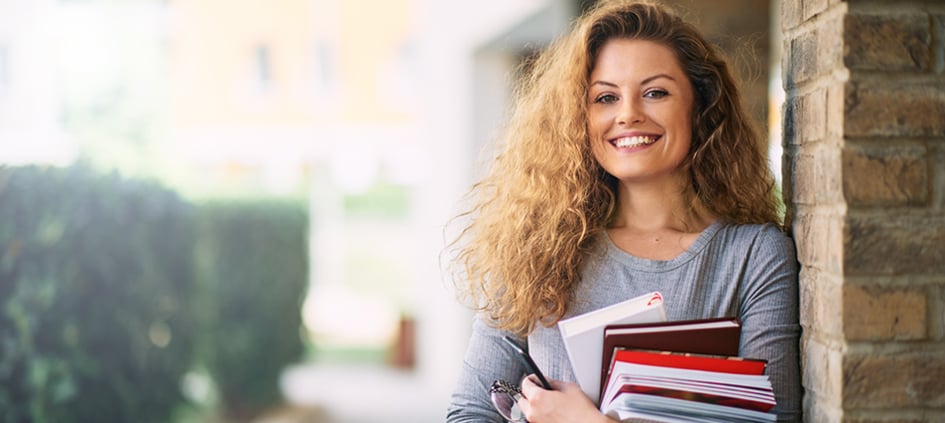 Get the most out of your scholarship search with these tips for using Scholarship Finder.
You might be awarded financial aid, including scholarships, from the college you attend. But how do you find college scholarships on your own -- and that you have the best chance of earning? CollegeData's Scholarship Finder can help! Scholarship Finder features approximately 800,000 awards totaling over $5 billion offered by private organizations, foundations, corporations, and individuals.
How to Use Scholarship Finder
With Scholarship Finder, you can easily search for scholarships using popular search criteria, including GPA, gender, residency, ethnicity, religion, and area of study. You can also enter other criteria and keywords into the search field to find scholarships meeting those criteria and keywords. Your results will include scholarships that match at least one of the search criteria you enter.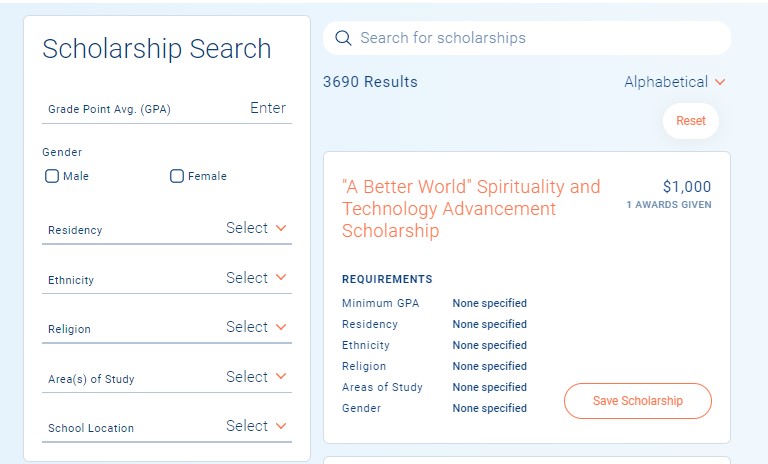 Scholarship Finder lets you search for scholarships using the most common eligibility criteria as well as unique keywords.
Using a scholarship search tool can make finding scholarships for college easy, but even the most sophisticated search engine won't be of much use unless you have a solid plan for your scholarship search.
Here are 7 ways to approach -- and get the most out of -- your scholarship search using Scholarship Finder, plus other resources that may help you earn a scholarship.
1. Assess Your Unique Qualifications
If you have a high GPA or other academic or leadership achievements, you may qualify for a merit-based scholarship. However, you don't necessarily need stellar grades, stratospheric test scores, or amazing athletic or academic achievements to qualify for other types of college scholarships.
For example, did you know there are scholarships for high school students who are vegan, or who live in Sheboygan County, Wisconsin, or who make art? And for students who have a knack for creating prom dresses out of duct tape? How about scholarships for students who knit or crochet? If you are the first person in your family to attend college, you may also qualify for scholarships for first-generation students.
Start your scholarship search by taking inventory of the different ways you might qualify for scholarships based on your unique characteristics.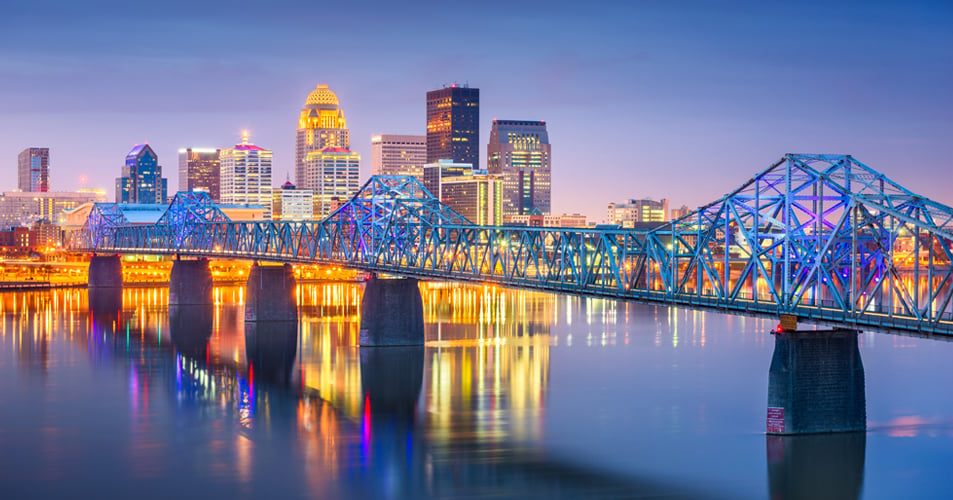 2. Search Based on Where You Live
Scholarships sponsored by organizations in your local area may give priority to students who live there and there may also be less competition for these types of scholarships. Your high school counselor or your city's chamber of commerce may be able to help you connect with scholarships in your community. Here are some other local sources you can try:
Scholarship Finder lets you search for scholarships based on the state, Canadian province, or U.S. territory in which you live or plan to attend college. You can also narrow the search further by searching for your hometown or county in the main search field.
If you're not a U.S. citizen and currently attending or planning to attend college in the U.S., you might qualify for scholarships for international students. Many governments in developing and developed countries have agreements with the U.S. government for student exchanges or partial funding of education. The ministry of education or similar body in your home country may have information about current agreements with U.S. colleges or the U.S. government for study abroad scholarships. Other resources may include universities in your home country and/or those in the U.S. that you are applying to or planning to apply to.
Be sure to read each scholarship's eligibility rules carefully. Scholarships that appear to be offered only to U.S. students may also be open to international students. The scholarships that are open to international students include: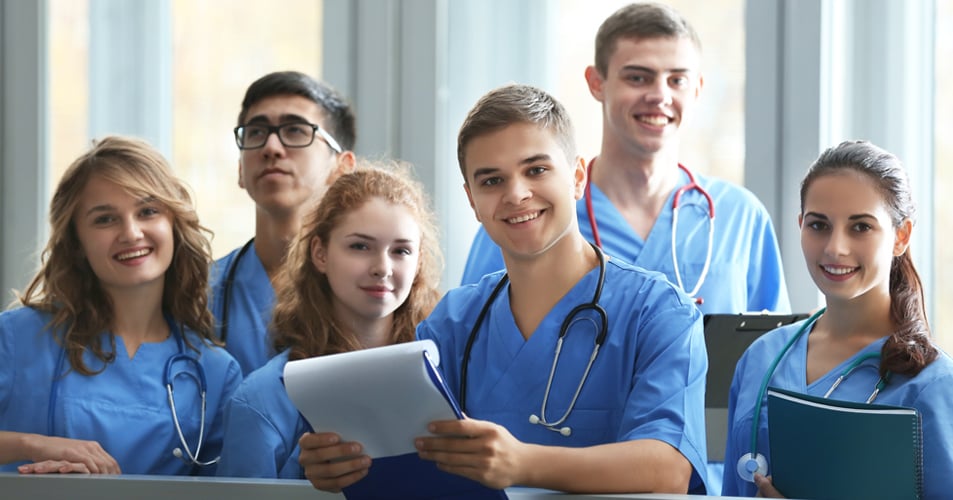 3. Search Based on Your Area of Study
Another way to qualify for a scholarship is by your major or academic interest. Many professional organizations and societies award money to students entering or exploring a particular professional field. Scholarship Finder lets you search from more than 100 different career fields. Also, Scholarship Finder displays scholarships by career pursuit, such as Art Scholarships, Scholarships for Engineering Students and Scholarships for Grad Students.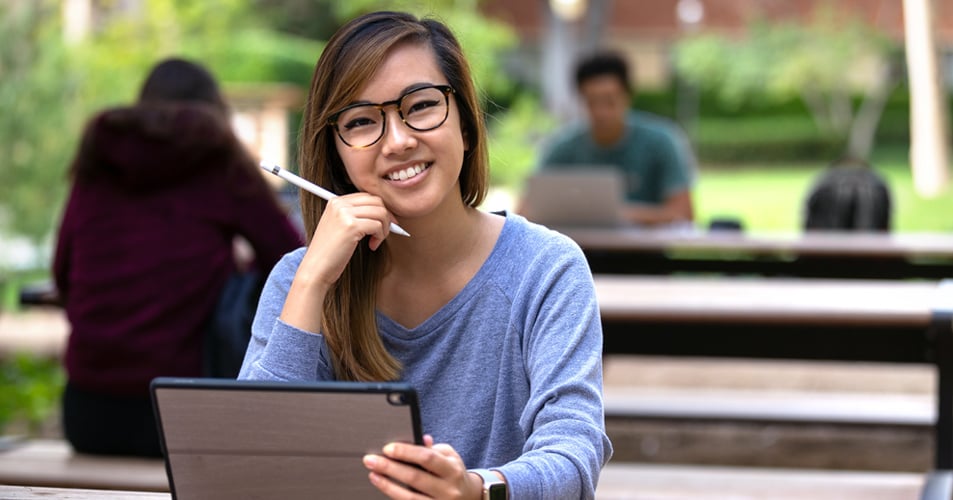 4. Search Based on Your Race, Ethnicity, or Heritage
Your ethnic or cultural background, heritage, or race can help you qualify for all kinds of scholarships. Here are just some of the scholarships you'll find in Scholarship Finder based on ethnicity:
Hispanic scholarships:
African-American scholarships:
Native American scholarships:
Asian-American scholarships:
In addition to these scholarships, you can search Scholarship Finder for scholarships for students of various ethnicities, including Italian, Portuguese, Greek, Armenian, Arab, Polish, Albanian, Korean, African, Swiss, Danish, Japanese, and Indian.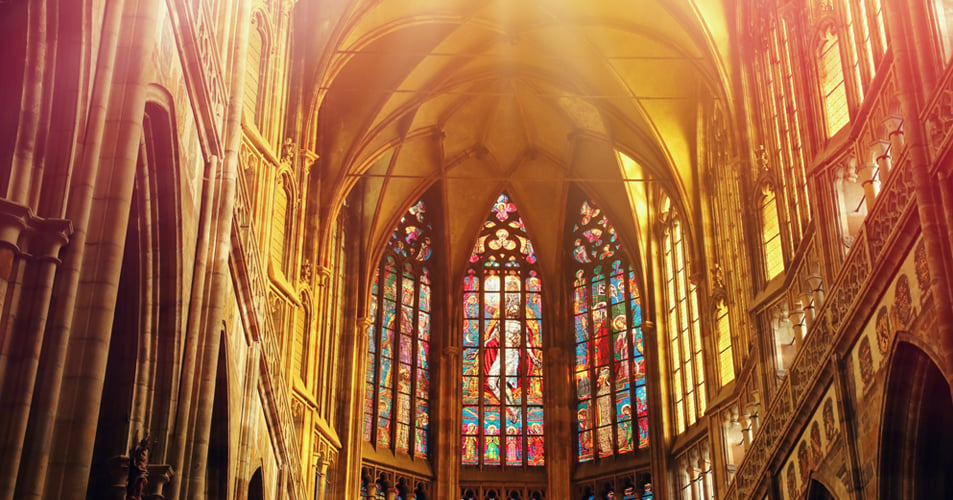 5. Search Based on Your Religion
If you are an active member of a particular faith, it's a good idea to connect with your place of worship, faith-based nonprofit organizations, and colleges with a religious affiliation to find out if they offer scholarships.
You can search Scholarship Finder for scholarships for students of 14 different religious preferences. For example:
6. Search Based on Your Gender or Sexual Identity
While most scholarships featured in Scholarship Finder are open to students of all sexes, genders and gender identities, some are geared for particular groups only. For example, you can search for scholarships for women, scholarships for men as well as scholarships for women by ethnicity, including scholarships for Black women and scholarships for Hispanic women.
You can also search for scholarships for women pursuing careers in fields historically dominated by men, such as scholarships for women in science.
Scholarship Finder also features scholarships for LGBTQ students, including scholarships for lesbian, gay, bisexual, transgender students as well as students with other gender identities.
7. Consult Scholarship Guidebooks
"Old-school" printed scholarship directories can also be helpful. These publications are updated annually, so make sure the edition you are reviewing is a recent one. Two of the best-known titles are The Ultimate Scholarship Book by Gen and Kelly Tanabe and Scholarships, Grants, and Prizes by Peterson's. You can find these and other scholarship directories at bookstores, on Amazon, or at your local library. Books can sometimes contain information about the scholarship and the sponsor that you won't find in an online listing.
You can also try government agencies involved in education, such as state education offices. The U.S. Department of Labor also provides a free list of grants, fellowships, and other financial aid awards.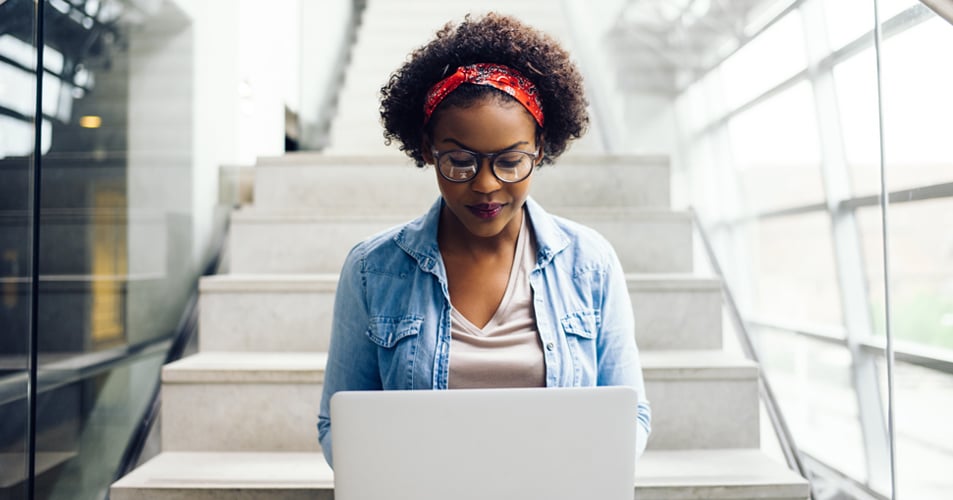 Start Now and Keep Searching All Through College!
You can begin your scholarship search — and your applications — anytime. Some scholarships are available to high school juniors, or even sophomores and freshmen. Once you start college, you should continue to pursue scholarships, especially those related to your major.
It takes time and effort to search and apply for scholarships, but Scholarship Finder can make it easy to get started and stay motivated. Another way to stay motivated through the search and application process is to look at it as a treasure hunt. Good luck and happy hunting!