Taking College Classes in High School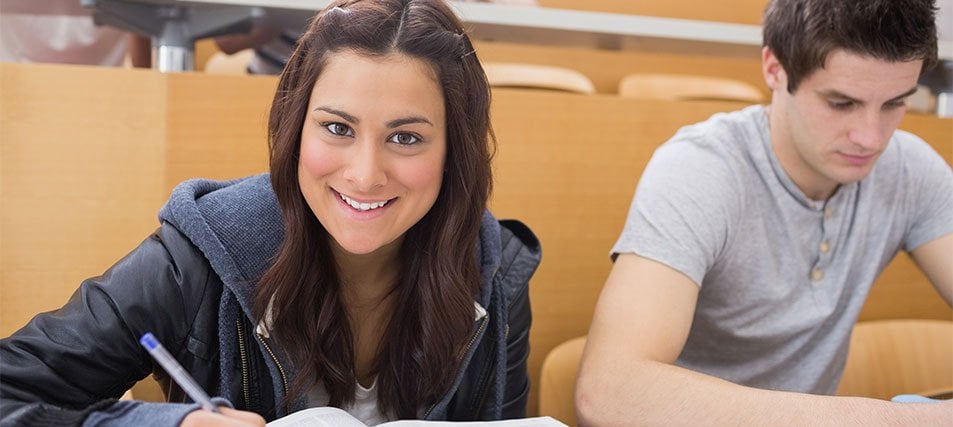 Taking a college class while you are in high school – or attending a summer college program – shows colleges that you are serious, motivated, and willing to challenge yourself. Even better, the experience offers you an invaluable advance look at college academics and college life.
Why Take a College Class?
Having college-level classes or a pre-college summer program on your resume can help you stand out to colleges. But there are other reasons to consider them: Your school might not offer a wide selection of honors and AP courses. You might be interested in advanced work in a subject that interests you. You might want to build up college credit before starting college.
Be Sure You Can Handle It
College courses are very different from high school courses. In most cases, the work is more abstract, there is more of it, and the pace is faster. You will need to show initiative and self-discipline. And, unless you take your class in the summer, you will need to work around your high school schedule — and keep up your grades. Also keep in mind that some college summer programs require students to take more than one college course in order to receive credit.
meet with your High School Counselor First
Your counselor can help you determine if you are ready for college instruction. As with honors and AP classes, students best suited for college-level work are already excelling in the particular subject area, and in their coursework overall. Ask your counselor these questions:
Can I take a college class in place of a required high school class?
Will my high school transcript record my college work?
Can I take time away from school to attend a class?
Are there any requirements or restrictions I need to be aware of?
Which nearby colleges allow high school students to take classes?
How can I enroll?
Contact the College
Contact the registrar's office at the college as early as possible for information about eligibility and enrollment procedures. They can provide a class schedule and tell you which courses are open to high school students. The college may offer such courses through its adult learning or extension programs.
Pre-college summer programs may require students to apply several months in advance, and admission can be selective.
Make Sure the Credit Is Transferable
Some community college courses are not accepted for credit at four-year colleges. If you are taking AP classes, make sure they don't overlap with any college class you're taking. Most colleges will not award credit for an AP exam and a college class in the same subject.
Find Out the Impact on Your High School Record
Your high school may record your college courses on your transcript. If it doesn't, don't worry. Just request that an official transcript of your college work be sent to each college you are applying to.
consider online courses
Since the COVID-19 pandemic, more colleges are offering courses online. Just be sure the college is accredited, the course is offered at the college level, and the course will be accepted for credit at most other colleges. Also, make sure online courses are open to high school students.