Resources / Transition to College
What Students Need to Know About Networking in College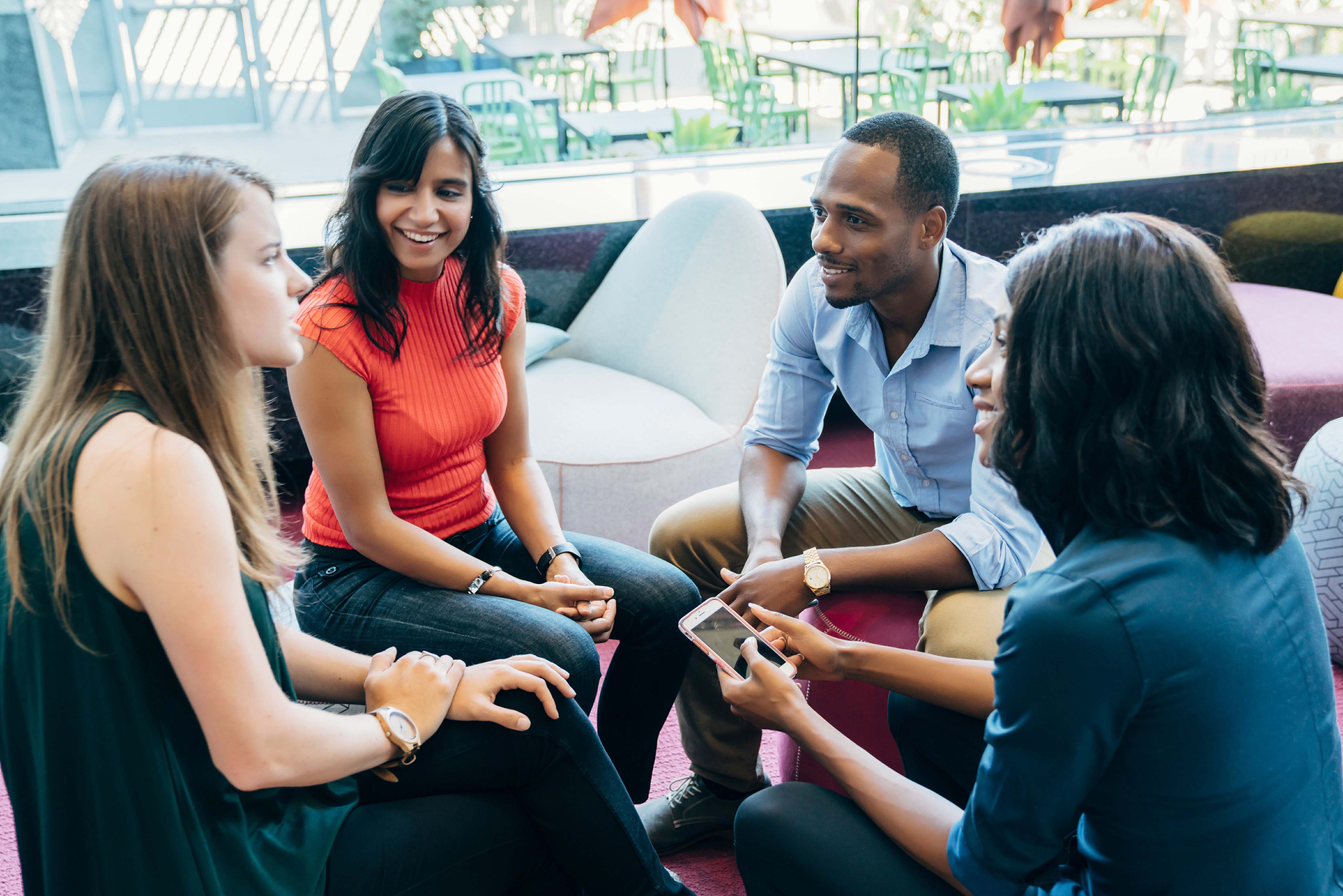 Many college students don't think seriously about networking until their senior year, but it's never too early to start building your network and developing your networking skills.
Picture yourself working for your dream company in your ideal role. Now, picture yourself thriving in that role and exceeding all of the expectations set before you. How did you get that dream job? Chances are, you got it with the help of your professional and personal networks. The networks you develop throughout your life can influence your career in all kinds of positive ways.
Many college students don't think seriously about networking until their senior year, but it's never too early to start building your network and developing your networking skills. The networks you build in college may help you find internships, entry-level jobs, learn about different careers, and unlock academic and professional opportunities you didn't know existed.
How to network in college
You might think that networking consists of chatting formally with a potential connection followed by an exchange of business cards. However, networking is less transactional and less formal. Almost any interaction you have with another person could be a potential networking opportunity. The time you spend in college can provide some of the most organic ways to build your network.
Here are some of the best opportunities to build your network while in college.
Networking workshops


Your college's career center may offer networking events and workshops designed to facilitate interactions with other students, faculty and business professionals in your field. This is a great place to start, but it's only one of the many ways you can begin to build meaningful professional connections.
Your classes
Staying in touch with your classmates after your class is over for the semester or quarter is one way to maintain connections you've already built. Maintaining this network may get easier as you begin taking classes in your major and interact more regularly with students in your cohort.
Your professors and teaching assistants


You'll also want to build strong

relationships with your professors by participating in class, going to office hours, and if possible, attending lectures or panel discussions in your department. There might even be opportunities to volunteer for department events and conferences as well.
Clubs, organizations, and jobs
Participating in student organizations, clubs, Greek life, and other activities your college offers is another great way to make a connection with a broader group of people. For example, someone you meet playing intramural soccer might know someone who just landed an internship at a company you'd like to work for or might be doing research with a professor you hope to work with. Similarly, your workplace — whether it's on or off campus — is another place to expand your network. Don't forget that your manager at a part-time job can be an important reference for future jobs and internships.
Social media
Networking platforms such as LinkedIn can make networking easier, and there is no need to wait to use them until you've graduated. Many students create a professional online profile long before graduation and share their academic and personal achievements throughout college. You can also use these platforms to congratulate others on their accomplishments and to reach out to alumni and other professionals who work in your desired industry.
Alumni
Check in with the alumni association at your college, your department, or your college career center to learn about ways to connect with alumni in your major or career field. Many colleges hold alumni networking events that bring students and alumni together or have alumni mentorship programs. You should also be able to find a listing of alumni in your field with whom you can connect via email or social media.
The key to successful networking
Networking isn't just a one-way street. It is supposed to be a mutual relationship where both parties contribute and benefit. If you befriend a lot of people just to see what they can do for you, you're not networking fairly — and it's unlikely your network will last. It's important to keep in touch with your connections even when you don't need something from them, and to always be thinking about ways you can help people in your network without being asked. If you come across a relevant job listing or an interesting event, or you benefitted from a piece of advice, share it with the like-minded individuals in your network, and they may be more likely to do the same.
Networking alone isn't enough
While it's important to develop relationships with your fellow students and coworkers, it's just as important to develop the skills, knowledge and experiences that you will need to succeed in your chosen field. This will help you become a more desirable candidate for any opportunity that comes your way — and a more valuable network connection for others.