How to Apply for an Internship in 3 Easy Steps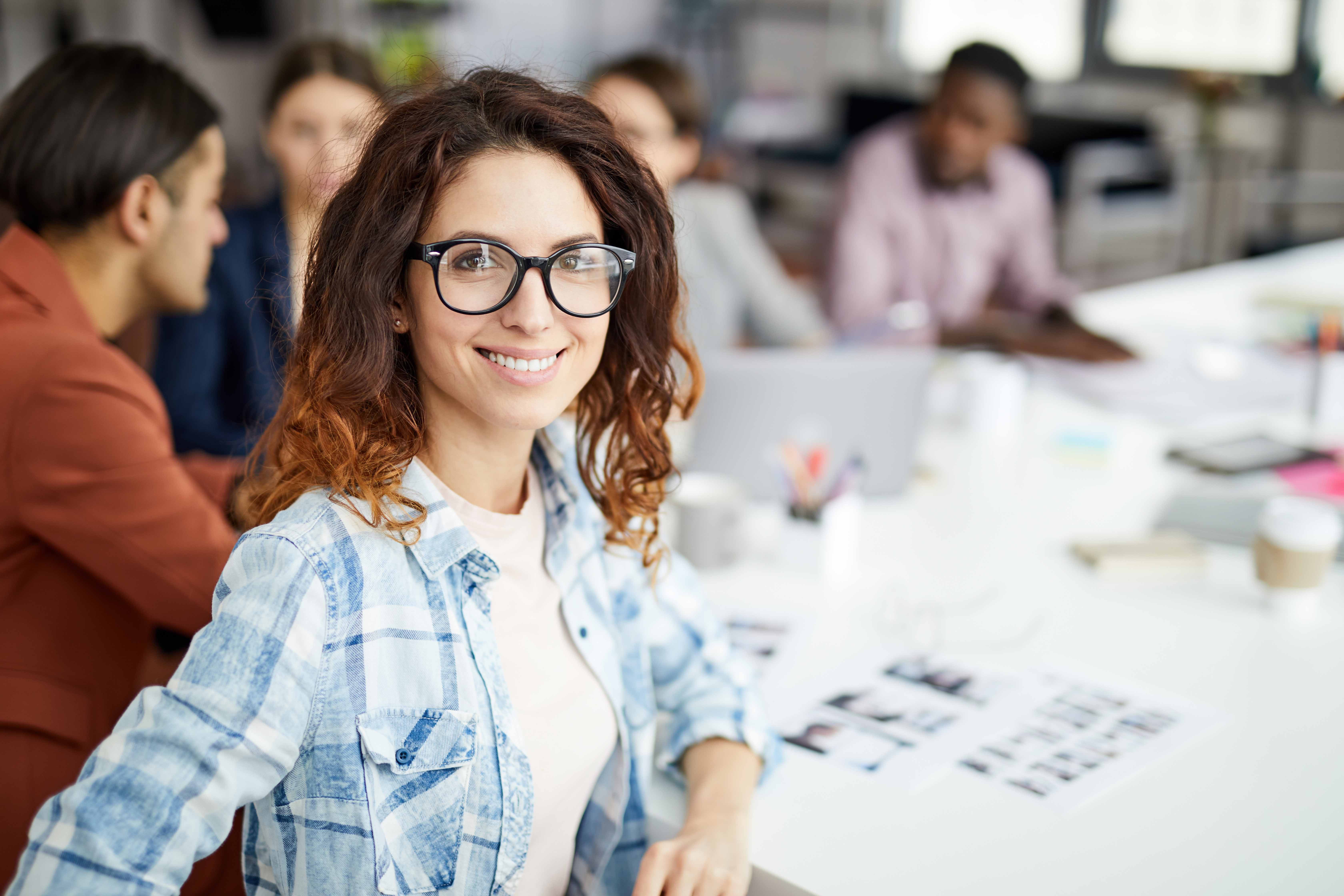 Adapted from 1st Financial Bank USA's Blog
Landing an internship can help you gain a wealth of knowledge and career-related skills that can put you ahead of other students in your field. Here are some critical steps to follow when applying for your first internship.
Internships are a common feature of almost any student's college career. Some students have to complete an internship as a requirement for their major, while others may pursue an internship to evaluate future career options or gain experience and connections that may help them in the future. It can be stressful to think about what you're going to do after graduation, but being an intern can increase your chances of landing your first job and help you get started on a career path. Here are some critical steps to follow when applying for your first internship.
1. Find an internship you'd like to apply for
Finding an internship that matches your major and interests can be difficult. Here are some resources that can help:
The career center at your college

. Many colleges have career resource centers that have job boards or internship listings, and other career-support services.

Job-search and career websites

. Websites such as Indeed, Idealist and LinkedIn list both paid and unpaid internship opportunities. Also check Internships.com.

Professors and advisors

. College faculty are often well connected with professionals in the local community and may know of opportunities for students.

Companies or firms you'd like to work for

. Some companies post internships or summer jobs on their websites. You might also reach out directly to the human resources office to find out if the company has any internship opportunities.

Your classmates and other members of your network

. Your friends, fellow students, and family may work for institutions or companies that offer internships or know people who work in your field of interest.

Career fairs

: Look for career or job fairs coming to your college or your local area. Or check out Handshake

, which organizes virtual meetups between students and employers.
While you will want to identify internships for which you are a great fit, keep in mind that an internship needs to be a good fit for you. You'll want to match your skills, interests, and major with the qualifications the company has set for the position. You should also consider how much time you're able to dedicate to the internship. During the summer, you may seek out a full-time internship, but during the school year, your schedule may only accommodate a part-time position. Evaluating unpaid versus paid internships can make the difference in your choice too. Once you find an internship that appears to match your requirements, thoroughly research the company through their website, social media, and employer review sites like Glassdoor.
2.
Polish your application materials and interview skills
Applying for an internship can be extremely competitive. That's why it's important to spend some time polishing your application materials, like your resume and cover letter, and make sure they are error-free and up to date. In addition to your contact information, your resume should include
campus involvement

related work experience, research, or school projects

significant achievements

any academic or career interests that you're passionate about
As you create or update your application materials, try to tailor them to fit the organization or internship position. You may also want to attach a portfolio of your best work if it's applicable to the position, such as writing samples or graphic design projects. Attaching references or a well-written letter of recommendation to your application, even when it's not required, may help you stand out as well.
Next, practice your interviewing skills. Your college's career center may have materials or workshops designed to help you ace an internship interview or feel more comfortable interviewing. Consider asking your friends and family members to help you conduct a mock interview so you can practice your answers to common interview questions and work on your body language. You should also try on your professional attire during the mock interview, kind of like a dress rehearsal. Working out your interview kinks will help you feel less nervous and more confident when the time comes for your official interview.
3. Submit your internship application
Your application may be the perfect fit for the company, but the internship coordinator probably won't consider your application if it comes in late or is incomplete. So make sure you keep track of application deadlines and that you have completed the application fully and provided any additional materials or paperwork. If you have a discussion with anyone at a company, firm, or institution — even if the conversation didn't result in an internship — always send a thank you letter or email to show your appreciation for the person's time.
After you've turned in your application, make sure you're prepared for the next steps in the process. Check your voicemail and email daily so you can respond promptly and professionally to inquiries about your application. The company might have additional questions or want to schedule an interview. If you don't receive a response within a reasonable time-frame, it doesn't hurt to follow up. There could be a delay that has nothing to do with you or your materials.
If you find out that you didn't land an internship, don't worry; getting an internship is not the only way a college student can achieve a full-time job after they graduate. You can always apply to another internship, or you may instead get a summer job, take online courses, or volunteer — which can also help prepare you for the working world. Just the act of applying for an internship may help you learn more about different career fields, develop your professional network, and perhaps even discover new opportunities. You really have nothing to lose.