Is Greek Life for You?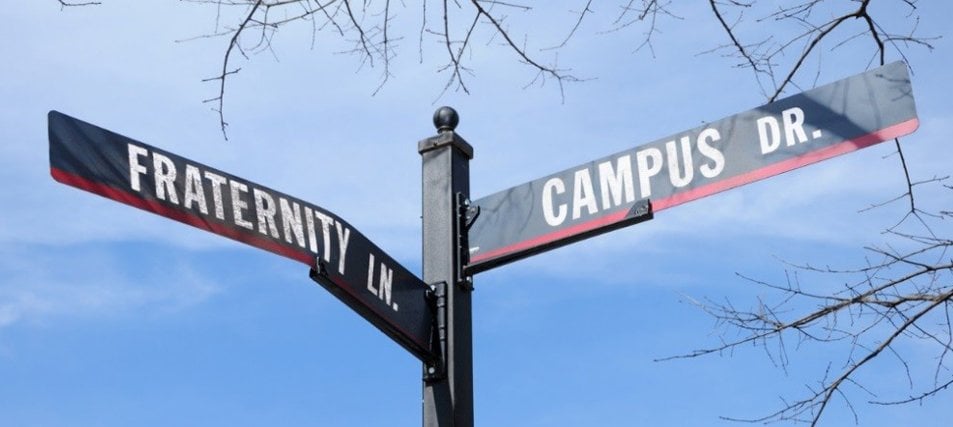 At many schools, social life revolves around fraternities and sororities, and for some students, being part of Greek Life enriches their college experience. But how do you know if Greek Life is for you?
Fraternities and sororities, often referred to as Greek Life, are not necessarily like those depicted in the 1978 movie "Animal House," where social life at college revolved around binge drinking and excessive partying. Many fraternities and sororities are as much about helping the homeless, supporting the environment and contributing to the school and local community as they are about hosting the next big theme party.
Giving Back and Fostering FriendshipS
Some organizations in the Greek system are focused on group activities that contribute positively to the university, such as organizing pep rallies in support of campus events and contributing to campus improvement or sustainability projects. Other fraternities and sororities support charities through volunteer work and fundraisers.
Also, many students join a fraternity or sorority based on common interests, values, cultural or ethnic camaraderie, academic and career pursuits, and philanthropic or religious beliefs. If a traditional social fraternity or sorority doesn't appeal to you, you are likely to find Greek organizations on your campus that are exclusively dedicated to community service, a single profession or major, academic achievement, or a single religion or ethnicity.
Fellow Greeks on campus can help you adjust to college life. They may help you with your studies or guide you in your extracurricular pursuits. Also, friendships made through participating in Greek Life very often last a lifetime and can lead to career connections and other professional networking opportunities after graduation.
Greek Life is Not For Everyone
Before you decide to pledge, keep in mind a couple of things. While Greek housing opportunities may be very inviting on your campus, belonging to a sorority or fraternity can be costly. Besides membership fees, there might be additional costs for other activities, black-tie events, off-campus trips, and more. Here's an example of costs sororities charged members at the University of Colorado in 2021-2022. Some organizations also require significant commitments of time, so you'll need to be sure you can participate fully and maintain your grades.
A Fulfilling Social Life that's Right for You
Some students feel pressure to participate in Greek Life because their parents or siblings did, because they want to "fit in" with the school's dominant social structure, or be with their peers who see Greek Life as their only social outlet.
But if Greek Life does not appeal to you, or you prefer to follow other pursuits, there are various other ways to be involved in college and various other organizations to join that can lead to a rich social, cultural, and educational experience. You shouldn't feel pressure to follow a social path that doesn't make you comfortable or represent who you are. Instead, seek out other social organizations that better represent what you stand for and how you prefer to meet people and develop friendships.
If you are thinking of joining a fraternity or sorority, take some time to look at the different Greek organizations on campus. The one you choose should complement your lifestyle and personal goals. If the members of the fraternity or sorority -- or any other campus organization you are considering -- seem like people you would naturally be friends with, you may be entering a circle of friends you'll have for life.