Resources / Stories from College
Elizabeth's update from NORTHWESTERN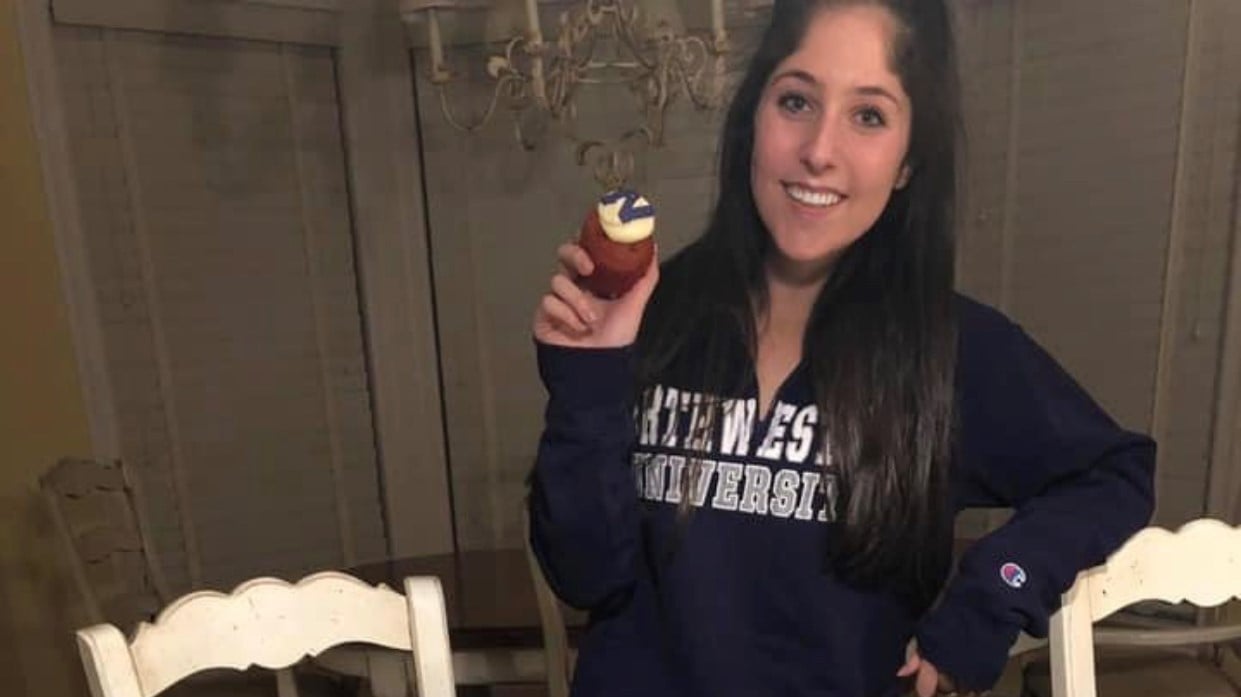 "The transition from high school to college was tough. I was no longer top of my class – I felt very average. Since most students who attend Northwestern are exceptionally bright and were also at the top of their class in high school, it is very hard to stand out."
Spread the Knowledge.
What were your first two years of college like at Northwestern University?
During my freshman year, before the pandemic hit and we were sent home, I lived in a dorm. Living in a dorm was a great experience as I was able to meet so many people that I would have not otherwise met – many of whom I am still friends with today.
During my sophomore year, all my classes were remote. I was lucky to be able to live close to campus in an off-campus apartment with three of my closest friends from freshman year. Being able to walk around campus and by the lakefront path on Lake Michigan, utilize libraries and the student center, and live with friends made this remote learning experience a lot more fun and online classes a lot more tolerable.
While I attended a majority of my classes from my apartment in Evanston, one of my classes gave students the option to attend class in-person or online. I chose the in-person option, and while we had to social distance and wear masks, it was still, in my opinion, much more engaging and interactive than the online classes.
I appreciated the effort that Northwestern professors made to make online learning bearable since the professors I had were very flexible and understanding. If I needed an extension on an assignment or extra office hours, I found that my professors were very accommodating.
What COVID Protocols were in place, if any?
The COVID testing requirements changed throughout the year, but generally, whether you lived on or off campus, you were required to get one test a week. On campus, mask-wearing and social distancing was strictly enforced. If you tested positive and lived on campus, you needed to move to a quarantine dorm, but if you lived off-campus you needed to self-quarantine. Northwestern also distributed the vaccine – which was required for students to be able to return to campus for the 2021-2022 school year.
What was your biggest adjustment to college life?
Academically, the transition from high school to college was tough. I was no longer top of my class – I felt very average, getting average grades. Since most students who attend Northwestern are exceptionally bright and were also at the top of their class in high school, it is very hard to stand out.
However, I believe college is not about being the best in your class, rather it is about doing what makes you happy and taking the classes that you are passionate about. With this in mind, and, as I became more comfortable and confident in my classes, my grades greatly improved.
What extracurriculars are you involved in at Northwestern?
Outside of class, I am part of many amazing organizations. I am on the finance committee for Northwestern's Dance Marathon, one of the largest student-run philanthropies in the nation. We lead fundraising efforts for a different beneficiary each year, which culminates in a 30-hour dance marathon. However, due to the pandemic, there were various zoom events to replace the 30-hour, in person event. I had heard about this club by word-of-mouth at the beginning of my freshman year, and when I went to an information session to learn more about it, I knew I wanted to get involved.
I am on the fundraising team for Spoon University, which is a magazine and online blog related to all things food. We have weekly zoom meetings, but we were able to have an in-person magazine launch event at the end of spring quarter. Since I love trying new types of foods, recipes, and restaurants, I was really interested in joining this club. On top that, I have been able to get a lot of hands-on fundraising and marketing experience through being part of Spoon.
Since I am interested in business, particularly consulting, I also wanted to join clubs where I could learn about the field more in depth and gain some hands-on consulting experience. I am part of CASE, which provides pro bono consulting services to various companies in the Chicago-land area, where the service and advice we give varies from client to client; Tamid Consulting, which provides consulting services to companies based in Israel; and Women in Business. In these clubs, I had weekly zoom meetings with my project groups to discuss the work we had done throughout the week, which was eventually condensed and formed to create deliverables for our clients.
Was it easy to get involved in clubs?
Many clubs at Northwestern are very exclusive and hard to get into. For all of these clubs, I had to complete an application where I had to submit a resume, answer a couple of basic get-to-know-you questions (i.e. class year, major, GPA, etc.), and answer some short answer questions (i.e. why you want to join this club, tell me about your past experiences, etc.). Then, aside from Women in Business, I had to complete an interview with other students currently in the club. The interviews consisted of mostly behavioral questions, but for the CASE and Tamid interviews, we had to complete a short case study interview.
I really wanted to be in one of the business fraternities, so I applied not once, but twice, and I was rejected both times. I felt even worse about the situation because both times I was rejected after the Networking Night, which is where you have casual conversations with other members – and all I was thinking is that they rejected me because they did not like me and my personality – which I thought was even worse than being rejected because of your resume. After a while, however, I came to realize that it wasn't meant to be and I most likely would not even have fit in well with the culture of the fraternity.
However, I am part of so many other amazing clubs on campus and I am very grateful for that. I have found that there is always an opportunity each quarter to either apply to other incredible clubs on campus or even reapply to a club you are truly passionate about (I applied to CASE twice and ended up getting accepted my second time around!).
What's happening with your major?
Going into my freshman year of college, I was planning on majoring in economics. I took a couple macroeconomics and microeconomics classes and realized that economics just was not for me. Several friends in Northwestern's School of Education and Social Policy – specifically those who are majoring in Learning and Organizational Change (LOC) – talked about how much they enjoyed their classes because they involved a lot of discussion and group work and were more interactive than many other majors. This was exactly what I felt was missing from economics.
I had never heard of LOC before coming to Northwestern, but I was intrigued to learn more about the major. After talking with an advisor in the School of Education and Social Policy, talking with friends, and taking a LOC class during the winter quarter of my sophomore year, I found a lot more about what LOC exactly was, and I decided to declare a LOC major. Through LOC, I have learned a lot about the structure and function of businesses, how to analyze and solve organizational challenges across contexts, and how to adapt and respond to change. While I am not entirely sure what I want to pursue as a career, whether it be consulting, law, or even something else, LOC allows for a lot of flexibility with possible career paths as the skills learned through LOC can be utilized in many fields.
How is the social scene at Northwestern?
For me, it has definitely been easy to meet people and make friends, especially during my freshman year. I made a lot of friends through my dorm, extracurricular activities, classes, and just by going out on the weekends to various social events – such as to fraternity events/parties that are off-campus and in Chicago, Northwestern sports games, acapella shows, and more.
Evanston is also a very vibrant and lively town and a great place to go to with friends. There are a lot of nice coffee shops and restaurants and beaches right on Lake Michigan (to go to when it is warm, of course). In the fall time in Evanston, there is a cute farmer's market every Saturday morning that sells the freshest fruits, vegetables, and bakery items! Also, if there is time on the weekend with not too much work, it is always nice to take a trip into Chicago to explore new places, restaurants, and stores. My favorite thing to do is to walk across the Chicago Riverwalk!
Even though I am currently in my junior year of college, I have found that I am still meeting new people and making new friends. More specifically, at the end of my sophomore year, as more people started becoming vaccinated and we were able to hang out/go out with larger groups, I met some great new people.
What has your academic experience been like so far?
This past year, I took a lot of classes related to my LOC major and business and entrepreneurship minors. My classes throughout the fall, winter, and spring quarters were hard, but definitely manageable. My workload is very reading heavy, accompanied with a lot of short papers, a few long papers, and the occasional test. On average, I would say that I spent around 2-3 hours every day on my work outside of class (with the exception of Friday and Saturday); however, sometimes it would be more and other times would be less depending on specific assignments I had for the week.
With the pandemic, however, it was hard to make connections with professors and TAs but I found that they were always willing to help and were accommodating and flexible with their office hours. Because classes were completely virtual, the learning environment was definitely unique – and I thought it was a lot harder to stay attentive and focused during class. I am really looking forward to in-person classes this upcoming year because it will be a lot easier to make connections with professors and peers and be engaged with the content being taught.

What has been your favorite class so far?
My favorite class, while not related to my major, was an introduction to Russian literature class I took for an English requirement. In this class, we analyzed two great works of Russian literature – The Brothers Karamazov by Fyodor Dostoevsky and Anna Karenina by Leo Tolstoy. Not only were the books great but it was the professor who made the class as amazing as it was. The way in which he presented the material and themes of the novels was truly captivating, as the lessons we learned are applicable to everyday life. Through critically examining some of life's greatest questions, this class helped me to have a better understanding of myself and the world around me.
How would you describe the academic climate at Northwestern?
Northwestern is a very academically rigorous school, and sometimes I feel pressure to overachieve and do the most – take classes across schools, double or even triple major or minor, study abroad, be part of many clubs and other extracurriculars, and have multiple internships. A lot of Northwestern students say "'And' is in our DNA." At times, it can be overwhelming and stressful. That's why it's important to spend time with friends, exercise, sleep, keep in touch with family and friends from home, and relax.
Throughout my last two years at Northwestern, I have learned that it is not necessary to take on everything to the point where it gets to be too much and that it is not worth the time to constantly compare yourself to others. Rather, just do what you enjoy and makes you happy because that is the most important. Focus on yourself and not what others are doing.
What are your plans for next year?
As a junior next year, I am excited to be living in an off-campus house in Evanston with seven friends I met in my freshman year dorm! My house is near campus and is surrounded by a lot of other houses with students living off-campus.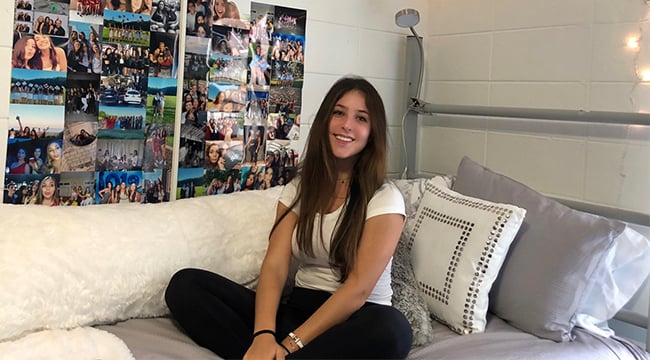 This coming fall quarter I am also excited to have gotten accepted into a class where I will work in a group that is assigned to a specific non-profit client to work on a case that they have provided. I am excited to make an impact, while also gaining true hands-on consulting and problem-solving experience.
In the spring quarter of my junior year, I will be completing my practicum, which is essentially a quarter-long internship, a requirement for my LOC major that counts for school credit. I am very excited for this opportunity.
While my first two years at Northwestern were far from normal, I have been able to take classes I enjoy, get involved in a variety of extracurriculars, and make so many amazing friends! I am so excited to see what my remaining years at Northwestern have in store. I am very satisfied with my college choice, as I cannot see myself anywhere else.
What is your advice for students applying to college and succeeding once they get there?
My biggest piece of advice for high school students is to put a lot of thought and research into your college search. It pays off in the end because you'll have a better chance of attending a school that you love and that is a good fit.
For students applying to Northwestern, make sure that you spend time on your essays – both personal and supplemental – and make them good. Rather than just having great numbers and statistics, the essays are the place where the admissions office can get to know you a little better and where you have the opportunity to be creative and stand out.

My advice for succeeding in college: Focus on yourself and your interests. Do not compare yourself to others as that will do nothing but be a hindrance to your success.
Also, utilize the resources your college has to offer! Whether it is the tutoring center, writing center, or career center, take advantage of these resources to help you excel in your classes and when trying to find an internship/job!
Read More: