Resources / Stories from College
Erin's Update from the university of hawaii at manoa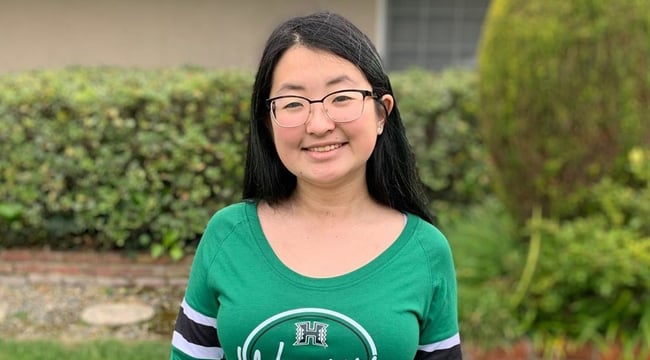 "The hardest part about adjusting to college was learning to be independent and manage my time."
Spread the Knowledge.
What was freshman year like at University of Hawaii?
This year was rough, to be honest, but it was definitely an interesting experience. During the first semester, I was on campus as two of my classes were in person, but soon, all of my classes had moved to being completely online. I moved back home to California in November. This semester as well, my classes were all online. It is a bit upsetting that I have not really had the chance to have a life on campus.
How did you make friends at U-Hawaii during COVID?
My college still has some clubs running events online. I have mainly made friends through a Discord server for students at my school, and through my classes, although I have only really made friends through classes in Public Health and Spanish as my other classes are asynchronous (which means the professor posts the lectures online and I can watch them anytime). I have enjoyed being home as I have more time to hang out with my old friends, and it's nice to have the comfort of homemade food and to be around my family.
How did your college adapt to the COVID-19 pandemic?
My college reduced the number of students on campus by limiting the number of in-person classes and putting single people in double rooms, which cut the resident population in half.
I lived on campus for three months. It was pretty nice to have a double room to myself, but I did get a bit lonely at times. The dorm I was in was meant to house two students so it's symmetrical, and they had all the students living on the left side of the room while the other half was empty. I did not have a roommate at all this year due to the pandemic, and the girl I was planning on rooming with decided to defer until college is back to normal.
What's going on with your major?
I decided to change my major from English to public health. I didn't drop English because I think it's useless or a bad choice, it's just not what I wanted to do. My dream is to attend medical school and become a pediatrician and neonatologist. I had worked in my church nursery for seven years and have always enjoyed science, so this career path feels like a perfect fit.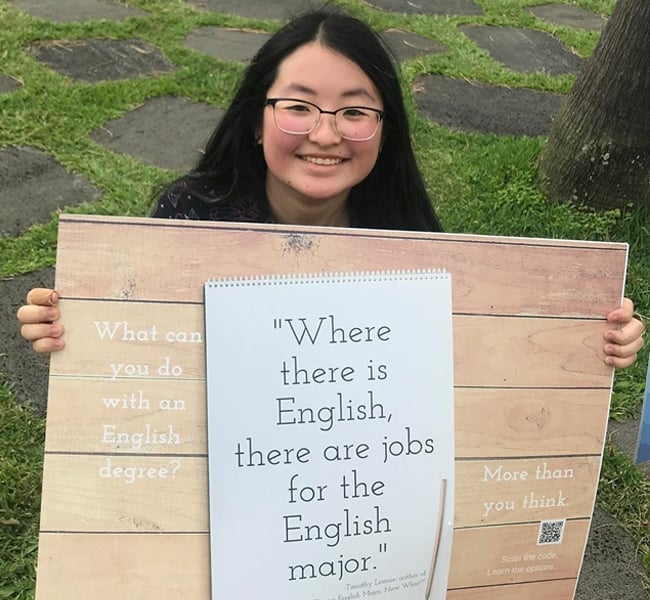 What are your classes like?
My workload keeps me pretty busy now that I'm taking six academically rigorous classes. The classes are pretty challenging, but I enjoy them. This semester I am taking Public Health, Spanish, two physiology and anatomy classes (one lab), and two psychology classes: Survey of Psychology and Developmental Psychology.
Most of my professors teach asynchronously, and due to that I just watch the lecture videos on my own, so I have the opportunity to pause and take notes at my own pace. My synchronous classes are Spanish and Public Health, both of which have made an emphasis on collaboration, participation, and getting to know people.
What has been the hardest part of adjusting to college?
The hardest part about adjusting to college was learning to be independent and manage my time, as there are more assignments that aren't immediately due, and my life is less structured than it was in high school. I have found methods that help me stay organized. During high school, my robotics team used Trello to organize tasks we needed to complete. I started using it this year to keep track of my schoolwork and having a visual list of my assignments helps me to stay on top of things and manage my workload without becoming stressed.
One struggle I faced freshman year was the worsening of my ADHD. To cope with that as well as depression and anxiety, I made the decision to seek help. It has been massively helpful to have access to mental health resources and get medication for my ADHD. I also opened up to a lot of my friends about issues I had been facing, and that helped us become closer and also has improved how I feel.
I believe that no one could have prepared me for the way this year has been. I learned that time management is super important, and it's important to ask for help.
What are you looking forward to next year?
Rooming on campus with three friends I made at the University of Hawaii. I'm super excited. I also hope to be able to do in-person labs.
Read More: