ACT Testing Updates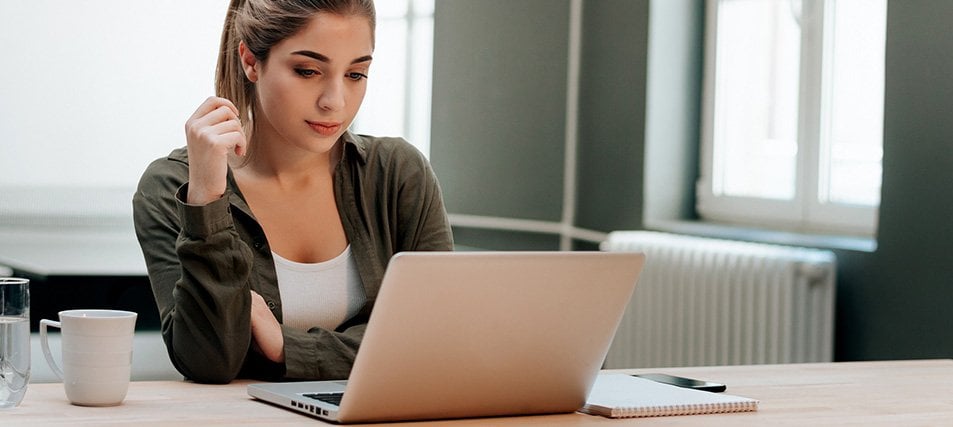 The COVID-19 pandemic continues to make taking the ACT unpredictable. Here's an update on the ACT testing landscape as of April 2021.
The Coronavirus pandemic is still with us, making it difficult to plan your ACT testing with certainty. To help, we've compiled the most recent news about the ACT, including test dates and registration deadlines for 2021-2022, plus additional resources to keep you in-the-know about the ACT.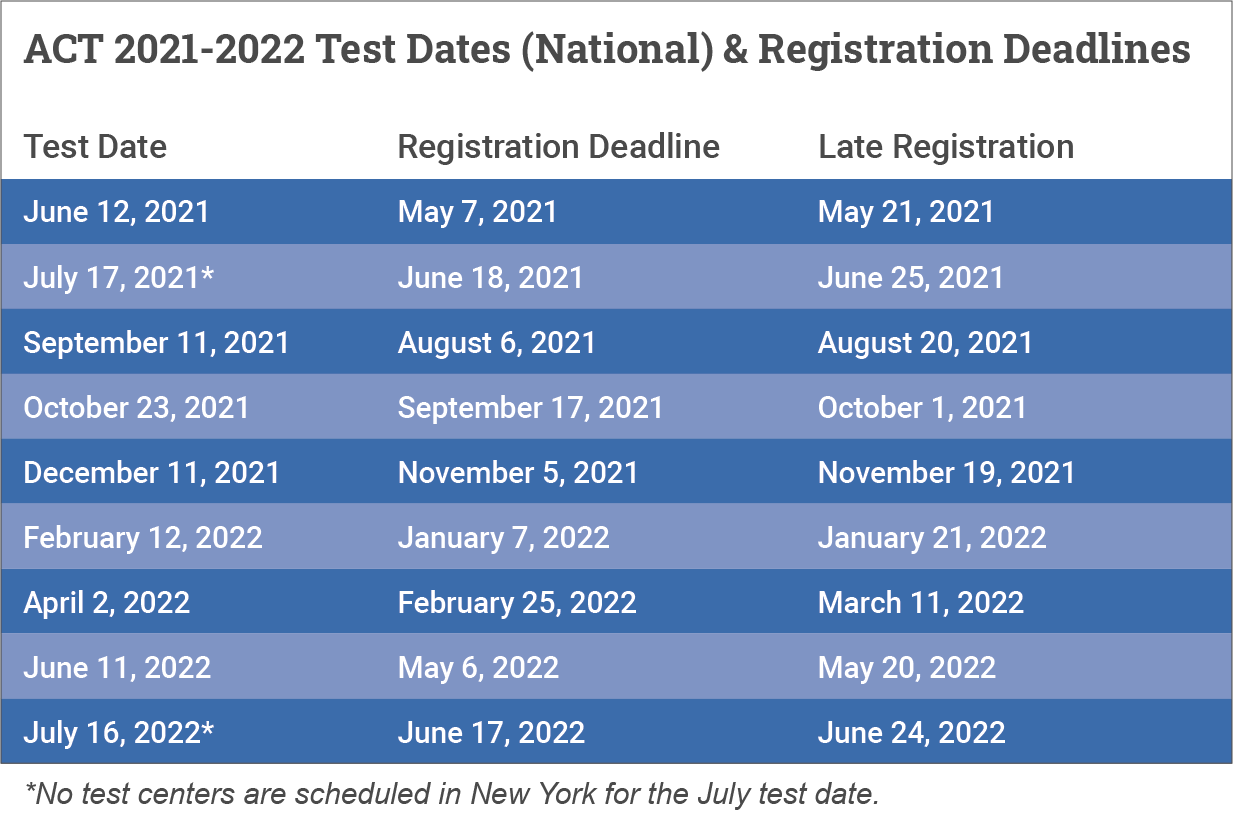 How to Reschedule an Existing ACT Registration
If future tests are cancelled, ACT will send an email to all students registered for ACT tests informing them of their testing status and provide instructions for how to reschedule. Just follow the instructions in the email to reschedule your test date and/or location. For updates about test center closures, visit the ACT's cancelled and rescheduled test centers page.
You should, in most cases, be able to reschedule your registration through your student web account. If you are unable to reschedule your test, contact ACT Customer Support.
Test Date Change fees will be waived if you have to reschedule your test registration. If you are unable to reschedule your test, you should contact ACT Customer Support for available options.
ACT FEES and FEE Waivers
ACT fee waivers will continue to be available to qualifying students who cannot afford the ACT registration free.
Students can receive up to four fee waivers which cover an unlimited number of free score reports and free access to self-paced test prep. Go to the ACT website for information about obtaining a fee waiver.
New ACT Testing and Scoring Options
According to the ACT website, plans for an online testing option that would let students take the ACT on a computer at a designated ACT test center or at home are still "in development."
Also, in April 2020, the ACT announced a new ACT Superscore scoring option. Students who take the ACT more than once will automatically receive a superscore that averages their four best scores from the English, math, reading and science portions of the test.
WHAT TO EXPECT ON TEST DAY
All ACT test centers and sites will be following CDC-recommended guidelines for social distancing. Masks will be required on test day but will not be provided at the test site. If you wear a mask, ACT staff will ask you to remove it to confirm your identity. Masks and other personal protective equipment, such as gloves and hand sanitizer, will be subject to inspection. Students will be asked a series of health and wellness screening questions during check-in and will not be admitted if they affirm any of the questions. Students who are not admitted or who do not feel well on test day will be able to change their test date with no fee.
Tips for Registering for the ACT
It's important to register for the ACT as soon as possible so you have a reserved spot. If the test is cancelled, you will have access to the latest information from the ACT and might be able to reschedule your test more quickly. Here are some tips for registering for the ACT.
Register online. Registering online at the ACT website is the fastest and easiest way to register. From your online account, you can print your admission ticket, make changes to your registration, and view your scores as soon as they are available.
Submit a photo. You must submit a photo of yourself no later than one week before the day of the test. You may upload photos from your computer, from a mobile device, or send a paper copy by mail. The complete photo submission guidelines are on ACT website.
Find out if you need to take the Writing Test. Some colleges require scores from the optional Writing Test. You can register for this test along with the ACT. It is offered on the same dates as the ACT test.
Pay your fees or apply for a fee waiver. The registration fee for the ACT is $55 without writing and $70 with writing. The fee includes reports for you, your high school, and up to four colleges. There is a fee of $13 for each report sent to additional colleges. Visit the ACT website for a complete list of fees, as well as more information about registration, fee waivers, and the test itself.
COLLEGES ARE BEING FLEXIBLE ABOUT TEST SCORES
While COVID-19 may continue to alter your ACT testing plans, keep in mind that many colleges have announced test-optional policies for the 2021-2022 admissions year. Other colleges have stated on their admissions pages that they will be flexible with test score deadlines. Be sure to confirm testing requirements for any college you're applying to.