Is a College Honors Program Right for You?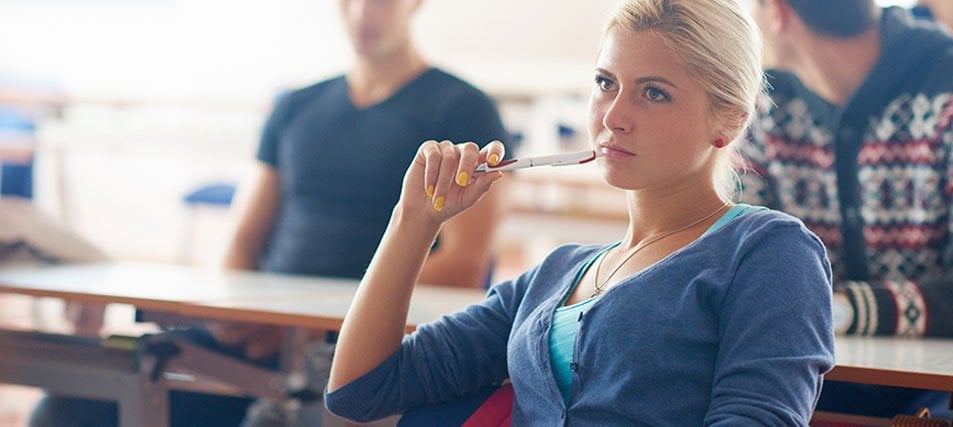 Do big campuses appeal to you but so do small classes? You can experience the best of both worlds by attending a college with an honors program.
Hundreds of universities offer an honors option, which delivers a small college experience backed by big college resources. They are designed for students who excel academically and like a highly interactive learning environment.
What Are Honors Programs Like?
An honors program can form a whole separate college within the university, with its own residence hall and classrooms. Or it can be as simple as a set of special seminars.
Benefits can include special housing, early class registration, special scholarships, and research and internship opportunities.
Honors students are not isolated from the rest of campus life. Most honors students take both honors classes and regular classes and participate in the full college experience.
Honors Colleges Give You a 24-7 Experience
Some honors programs are formal colleges within the larger university. Typically, the honors college is a set of student residential buildings, with many honors classes held in those buildings. You would be part of a close-knit student community, with lots of interaction inside and outside class. Many honors colleges are small and intimate, but some are as large as a small college.
What Can You Study in Honors Colleges?
The liberal arts are often the focus of honors instruction, but other disciplines such as business may be the focus. Some honors programs are thematic, such as University of Maryland's "Entrepreneurship and Innovation" honors program. Others reside within traditional academic departments, such as Rutgers' Engineering Honors Academy. Honors instruction often takes non-traditional approaches and encourages learning through experience.
How to Get Admitted to a College Honors Program
Each honors program has its own entrance requirements, but in general you need higher grades and test scores than students applying to the college's regular programs. There may be a separate application, or you may be invited to participate based on your strong academic record, or both. You will likely need to maintain above-average grades to remain in the program.
Research the Program Before You Decide
Talk to students already in that program. Ask how difficult the courses are and how those courses are different than regular courses. If the program is a self-contained college within a college experience, find out how the program affects students' social lives and involvement with the rest of the campus. If you can visit the college, sit in on an honors class or two so you can visualize yourself fitting in—or not.
Other questions to ask:
Will you have to participate in a minimum number of honors-level classes?
Is there special housing for honors students?
Will your studies follow a theme or focus on certain disciplines?
What are the academic performance requirements to stay in the program?
Will you have to write an honors thesis?
What happens if you change your mind after you start the program?