What You Should Know About Federal Student Loans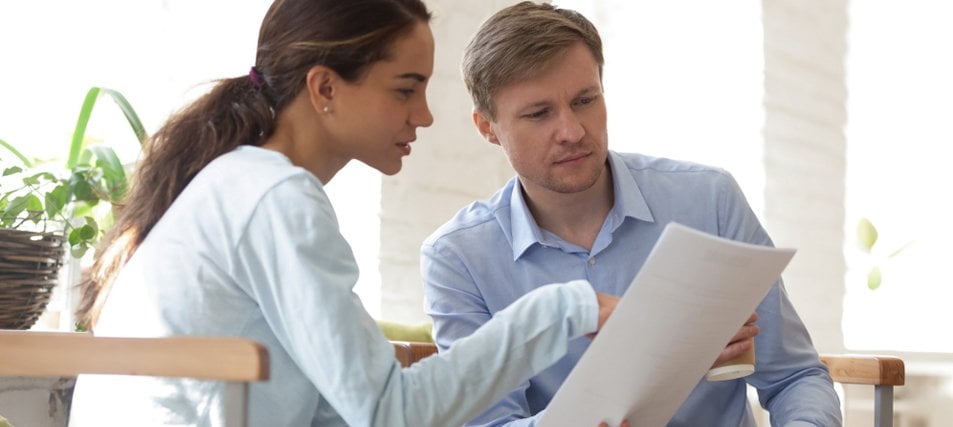 Many students take out loans to help pay for college. Federal student loans usually have more benefits than loans from banks or other private sources, plus current student loan interest rates are at a historic low.
Types of Federal Student Loans
The U.S. Department of Education's federal student loan program, known as the William D. Ford Federal Direct Loan Program, offers the following four types of Direct Loans.
Direct Subsidized Loans are made to eligible undergraduate students who demonstrate financial need to help cover the costs of higher education at a college or career school. Loan interest is subsidized (paid by the government) until the student graduates.
Direct Unsubsidized Loans are loans made to undergraduate, graduate and professional students, but eligibility is not based on financial need. Students qualify regardless of family income, however interest begins accruing as soon as the loan is dispersed.
Direct PLUS Loans are loans made to graduate or professional students and parents of dependent undergraduate students to help pay for education expenses not covered by other financial aid. Eligibility is not based on financial need, but a credit check is required. Borrowers who have an adverse credit history must meet additional requirements to qualify.
Direct Consolidation Loans allow students to combine all of their eligible federal student loans into a single loan with a single loan servicer.
Federal Student Loan Limits
The financial aid offered by the college you plan to attend might include a federal student loan. The type and amount of loan is determined by the school, subject to certain limits. There are limits on the amount in subsidized and unsubsidized loans that you may be eligible to receive each academic year (annual loan limits) and the total amounts that you may borrow for undergraduate and graduate study (aggregate loan limits).
The amount you can borrow may vary depending on what year you are in school and whether you are a dependent or independent student. For example, dependent undergraduate students may borrow up to $3,500 per year in Direct Subsidized Loans and $2,000 per year in Direct Unsubsidized Loans, for an annual limit of $5,500.
If you are a dependent student whose parents are ineligible for a Direct PLUS Loan, you may be able to borrow more than the limit on Direct Unsubsidized Loans.
Interest Rates on Federal Student Loans
The federal student loan interest rates vary depending on the loan type. These rates are established annually and remain fixed until you repay the loan. The following table shows the interest rates for Direct Subsidized Loans, Direct Unsubsidized Loans, and Direct PLUS Loans first disbursed on or after July 1, 2020, and before July 1, 2021.
---
Federal Direct Loans
Eligibility: Undergraduate and graduate students with or without financial need.
Annual Loan Limits (2020–2021): Dependent undergraduates: $5,500 freshman year, $6,500 sophomore year, $7,500 junior and senior years; limits for independent and graduate students are higher.
Interest Rates for New Loans (2020–2021): 2.75%
Fees: 1.06%
PLUS Loan
Eligibility: Parents of dependent undergraduate students with or without financial need; graduate and professional students with or without financial need.
Annual Loan Limits (2020–2021): Up to the total cost of college for the year, minus any financial aid already received.
Interest Rates for New Loans (2020–2021): 5.30%
Fees: 4.24%
---
How to Get a Federal Student Loan*
The first step in determining whether you are eligible for federal student aid (loans, grants, and work-study) is to complete and submit a Free Application for Federal Student Aid (FAFSA). To qualify for federal student aid, you must meet the following general eligibility requirements:
Demonstrate financial need (for most programs)
Be a U.S. citizen or eligible non-citizen
Have a high school diploma or General Education Development (GED) certificate, or have completed homeschooling
Have a valid Social Security number (with the exception of students from the Republic of the Marshall Islands, Federated States of Micronesia, or the Republic of Palau)
Be enrolled or accepted for enrollment as a regular student in an eligible degree or certification program
Be enrolled at least half-time to be eligible for Direct Loan Program funds
Maintain satisfactory academic progress in college or career school
Be registered with Selective Service, if male
* To be considered for federal student aid you need to complete a Free Application for Federal Student Aid (FAFSA) between October 1 and June 30. Many states and colleges set priority deadlines by which you must submit the FAFSA form to be considered for the aid programs they administer. Some states and schools have limited funds. Therefore, you should fill out the FAFSA as soon as you can after October 1 to ensure that you do not miss out on available aid.
Source: U.S. Department of Education's Federal Student Aid website.
When Federal Loans Aren't Enough
If federal student loans do not cover all your college expenses, there are other financial aid options. In addition to federal student loans, the federal government also awards grants (which is financial aid that doesn't have to be repaid unless, for example, you withdraw from school and owe a refund) and work-study (which is a work program through which you earn money to help pay for school).
Financial aid can also come from state, school, and private sources as well as from other departments of the federal government, such as aid for serving in the military or for being the spouse or child of a veteran; tax benefits for education; an Education Award for community service with AmeriCorps; scholarships and education and training vouchers for current and former foster care youth; and loan repayment through the Department of Health and Human Services Indian Health Service, National Institutes of Health, and National Health Service Corps.
Check out the 1st Financial Bank USA (1FBUSA) Student Loan Repayment and Affordability Calculator, which can help you figure out what your loan payments will be based on the terms of your loan, including interest rate, and can also give you an idea of how much of your expected future salary will go toward paying off your loan(s).
Portions of this article were excerpted from the US Department of Education's Federal Student Aid website.