5 Things to Know about Selective College Admission in 2022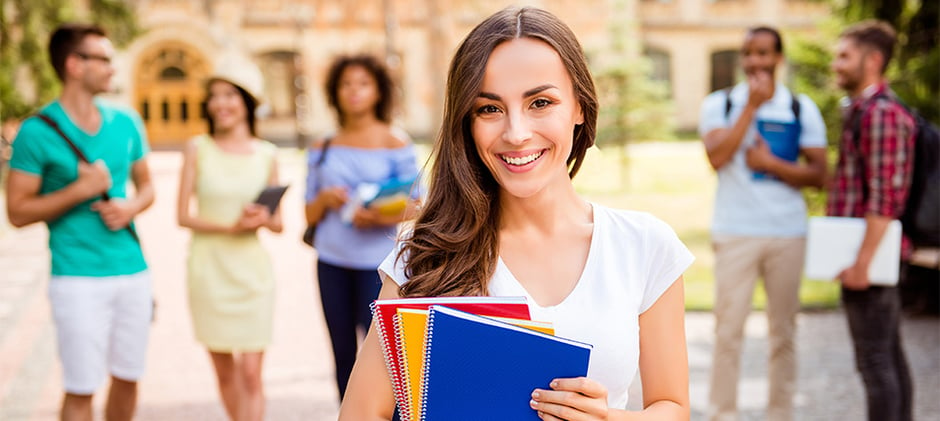 By Matt Musico
College admissions has changed significantly in recent years due in large part to the COVID-19 pandemic. Different areas of college admissions have been impacted in various ways. In this article, we'll discuss how the landscape currently looks at selective colleges in the United States.
Test Optional Remains a Fixture. How Should You Handle It?
Many colleges dropping test requirements for at least one recruitment cycle during the pandemic has been one of the biggest changes in college admissions. While there have been a small number of colleges that went back to requiring an SAT or ACT from applicants during the 2021-22 academic year – such as the University of Georgia and Georgia Tech – test-optional admissions are now common practice.
According to Fairtest.org, more than 1,700 colleges and universities didn't require test scores to apply during the current 2021-22 academic year. It's looking to be similar for the 2022-23 academic year, too. Fairtest.org is reporting that 1,400-plus schools have already committed to not requiring tests for admission for at least the next recruitment cycle.
The schools that have already committed to not requiring tests for the 2022-23 academic year include several selective schools, like Boston University, Bucknell University, Colgate University, Middlebury College, University of Notre Dame, Stanford University, Tulane University, Tufts University, and the University of Southern California. As we continue creeping closer to the next recruitment cycle, we'll hear more decisions from institutions about what their intentions are for the 2022-23 academic year if it hasn't been decided already.
For those who have taken the SAT or ACT, it can be confusing on how to decide whether you should send scores with your application materials. I've had this conversation many times over the past two years, and the answer depends on the score and also on the school. In some instances, an SAT score of 1250 would help strengthen an application, but weaken it in other instances depending on the competitiveness of the school. Making this decision is easier by using CollegeData's tools and resources.
Let's use Indiana University as an example. If you head to its college profile page on CollegeData and select the admissions tab, you can scroll down to view average test scores. Doing so allows you to see what the middle 50% range is for each section. I advise students that it's a good idea to submit their scores if they're in the upper portion of that range. If not, let the rest of your application show why you're a strong applicant.
If you decide to not submit test scores, don't think it necessarily puts you at a disadvantage. For the college graduating class of 2025, Tufts reported that half of their applicants and just over 40% of admitted students applied without sending in test scores. Test optional policies are in place to help students – it's not a secret way to put you into separate buckets when evaluating files.
Competition is Fierce
The global pandemic has created two different situations for college admission offices. There are those who have experienced application surges, and others who are struggling to find students willing to apply. Due to various factors – like the test-optional movement and an inability to see campuses in person, among others – many top US colleges have seen a record number of applicants over the past two years.
A year after receiving nearly 59,000 applications and welcoming its largest class ever, Purdue University has surpassed that number of applications this year. It received more than 46,000 applications by its November 1, 2021 early decision deadline and nearly 54,000 more applications by its January 1, 2022 regular decision deadline.
Tufts received more than 34,000 applications this year, which is a 12% increase from the year prior. Also, Early Restrictive Action applications for the University of Notre Dame saw an increase of nearly 2,000 applicants from the previous year.
While not all selective and Ivy league universities saw an increase in the number of applications received this year, it's clear that these well-known colleges aren't having many issues with generating interest. And of course, this means that an already competitive landscape is even more competitive.
It's imperative to build a balanced college list. There's nothing wrong with applying to selective schools, but if that's all your list contains, there's a lot of uncertainty involved once decisions are released. You've worked hard throughout your high school career, and you deserve to have several schools to choose from that you're excited about during the spring of senior year. Don't dismiss selective colleges that you love, but also make sure your list is rounded out with non-reach schools that you'd be perfectly happy attending, as well.
AP Tests Could Rise in Importance
Another part of the selective college application process that has changed is SAT Subject tests, which the College Board officially announced would be discontinued in January of 2021. These were typically used for students who wanted to display mastery of a subject, especially since SAT Subject tests reflected high school curricula. It also gave an indication as to how ready a student is to take a college-level course in that specific subject and helped improve a student's credentials for college admissions.
Now that SAT Subject tests are gone, what can colleges use to help make these determinations? That's right – AP (Advanced Placement) exams can be an option.
This could especially be the case for those applying via the test optional route. Colleges are looking for as much information as possible to determine a student's qualifications. Using available AP Test scores is another data point which may help admission offices make that decision. Here's a statement from Boston College on the topic of reviewing a student's academic credentials (quote via Carnegie Prep):
'In reviewing applications that do not include standardized test results, the Admission Committee places greater emphasis on other required application credentials including academic performance, rigor of coursework, placement in class, personal statements, recommendations, and co-curricular involvement. Students who wish to further quantify their academic successes are welcome to submit non-required credentials such as Advanced Placement scores, predicted IB scores, or SAT Subject Test results (if previously taken).'
Take note of the first two things mentioned in the above quote: academic performance and rigor of coursework. Regardless of how college admissions change over the years, there's one thing that won't: the importance of the grades you earn and the types of classes you take. The best way for an admission office to find out what kind of student you'll be in college is to look at what kind of student you have been throughout high school.
AP Test scores won't necessarily become a focal point anytime soon if they rise in importance, but their role in the process is changing. In the past, having scores to report certainly seemed like a bonus, but with SAT Subject Tests no longer available, AP Tests could be the logical substitute.
Use Interviews to Your Advantage
With application numbers rising and the test-optional movement making the other parts of your academic profile even more important, finding other ways to stand out is crucial. One of the ways you can do that is by demonstrating authentic interest in the colleges on your list, with participating in an interview being a great way to show that.
Not all selective colleges track demonstrated interest or offer interviews. However, it'd be wise to take advantage of the opportunity to meet with an admission counselor if it's available. One way to check whether this is an option at the schools you're considering is to check the profile of that institution on CollegeData. If we use Wake Forest University as an example, you can see by heading to the admissions tab and scrolling down to the "Selection of Students" section that an interview is not only offered, but it's also an important piece of the puzzle for admissions.
The timing of when these interviews are made available will vary by school. For Wake Forest, it typically opens interview times – both in-person and virtual – to seniors early in the fall. Once it gets past a certain point in the calendar, those opportunities are only available for students who have already applied.
Interviews are great because they allow admissions officers the opportunity to put a face to the name, so to speak. It brings your application to life, and enables admissions officers to gauge how seriously interested you are in their institution. Having a sense of your personality and social fit for campus in addition to your academic and extracurricular qualifications helps an office make a more informed and confident decision on your admission status.
So, if colleges on your list offer interviews, take advantage of the opportunity to show them the type of student they'd be bringing to campus if you're accepted and decide to enroll.
"Love of Learning" Can Be a Difference-Maker
With such fierce competition for admission, it's imperative to find a way to stand out. One way to do that is by displaying a "love of learning", but what does that even mean?
This isn't something you can fake just to put on a college application – it needs to be authentic. If you feel certain about what you'd like to study in college, it's an opportunity to show admission offices you're serious about that field. For example, if you're interested in journalism, it'd be great to showcase writing you've done for the school newspaper or other publication. If you're interested in the medical field, it'd be helpful to shadow professionals and do volunteering to be immersed in the environment.
Even if you're undecided, it's an opportunity to find an activity or learn more about a subject simply because you want to. Colleges love it when applicants show a desire to challenge themselves beyond their high school curriculum in an activity or subject they're intrigued by. There are plenty of qualified applicants who don't gain admission to a top college. The application evaluation doesn't only consist of a formula that counselors plug numbers into – it's also a very human process that considers lots of factors beyond a student's academic qualifications. Showing them a passion outside the classroom can make a difference.
There are many things you can't control regarding the current landscape of selective college admissions. However, there are plenty of things you can control, such as your grades, test scores, extracurricular activities, and the college list you create. Controlling those things is what will be the key to putting together a convincing application to be evaluated, so don't lose sight of what's within your power.
Matt Musico is a full-time sportswriter, but he's also spent the better part of a decade working in higher education. Half of that time was spent working in an undergraduate admissions office, while the other half has involved working with high school families as a private college counselor.
The views, thoughts, and opinions expressed in this article belong solely to the author, and not necessarily to CollegeData, 1st Financial Bank USA or any other person or entity. All liability with respect to actions taken or not taken based on the contents of this article are hereby expressly disclaimed.