4 Things to Know Before Applying to a Test-Optional College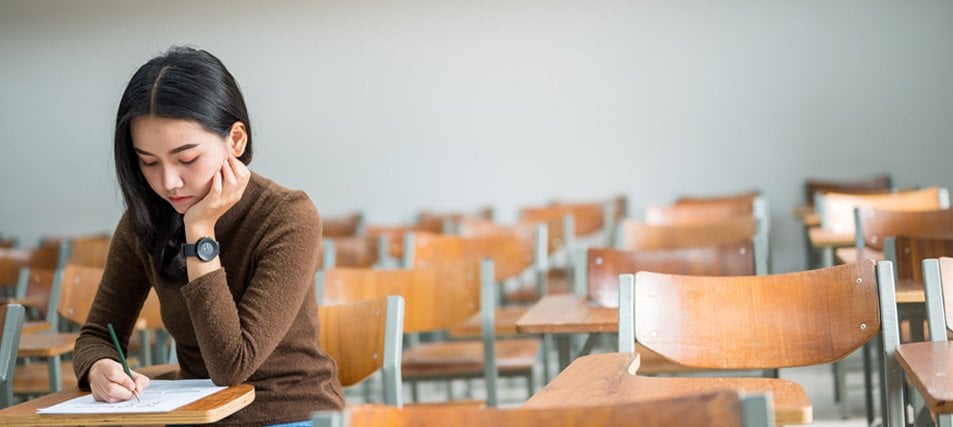 More than 1,200 U.S. colleges are test-optional, meaning the college doesn't require test scores, at least not from most students.
Because many SAT and ACT testing dates have been cancelled or postponed due to the COVID-19 pandemic, some colleges have adopted test-optional or test-flexible policies or plan to de-emphasize standardized test scores when reviewing undergraduate applications this fall. These colleges include the entire University of California system, Williams College, USC, and Tufts University, to name a few. The shift to test-optional admissions may be permanent at some colleges and temporary at others.
If you are not a great test-taker or think your test scores don't accurately reflect your abilities as a student, you might consider applying to test-optional schools. Here are four things to know before you take that step.
1. There Are Different Types of Test-Optional Schools
A test-optional college lets students decide whether they want to submit test scores with their application. Most test-optional schools will consider SAT and ACT scores if they are submitted, but focus on other factors they believe are stronger predictors of a student's potential to succeed in college. These schools look at a student's essays, recommendations, grades, and coursework just as (or more) closely than your test scores.
A test-flexible college lets students submit other test scores in place of the SAT or ACT, such as one or more SAT Subject Tests, an International Baccalaureate exam, or Advanced Placement test.
A test-blind college will not consider test scores, even if you submit them.
2. Test-Optional Policies Differ from College to College
Some test-optional policies come with restrictions. For example:
Some colleges require test scores for out-of-state or international students, or for students pursuing certain majors.
Some test-optional schools may determine your test-optional eligibility using an index calculated from your GPA, test scores, and class rank.
Some schools may ask you to submit test scores for placement in the freshman class or to take a placement exam.
Some may ask for additional materials instead of test scores, such as samples of your academic work, scientific research, or additional recommendation letters.
Due to COVID-19, many colleges have changed or lifted some of these restrictions, so be sure to check with the college to confirm how it will use test scores in the admissions process.
3. Other Parts of Your Application Will Be Closely Scrutinized
Colleges want as much information about you as possible. So without test scores, it's likely that other parts of your application -- your grades and grade trends, essays, extracurricular activities, and achievements -- must be strong enough to make the college want to admit you.
4. Test Scores Might Be Required for Merit Scholarships
Many test-optional colleges look at test scores when awarding merit scholarships, so not submitting them might put you at a disadvantage. Be sure to confirm all scholarship requirements before applying.
How to Find Out Which Colleges Are Test-Optional
Go to FairTest for an up-to-date list of accredited colleges and universities that do not use or de-emphasize ACT/SAT scores in their college admissions process. You'll see a number of well-known and selective colleges and universities on this list, such as Bates, Bowdoin, Wake Forest, Wesleyan, Bucknell, University of Chicago, and Mount Holyoke. In fact, entire university systems have gone test-optional, such as the California State University and University of Texas systems.