COVID-19 Updates and Resources: Winter 2022
Here's the latest on how COVID-19 continues to impact college life and college admissions, as of February 3, 2022, plus a few resources and reminders for the months ahead.
Colleges Start Spring Term Online
Colleges and universities are reacting to the surging Coronavirus Omicron variant in various ways. Some schools began their spring terms online with the intention of resuming in-person classes within a couple of weeks. However, as Omicron cases rose, many of these schools, including several University of California campuses, Rutgers University and Duke, extended remote learning through at least the end of January.
Other schools opened with in-person classes but tightened some COVID protocols. For example, Stanford University started its spring term in person but implemented strict masking and testing policies and cancelled indoor events. Notre Dame, which in the fall required masks be worn only in certain areas of campus, required them in all indoor areas—and will keep this requirement in place until 90 percent of the campus community has been fully vaccinated and boosted.
At Syracuse University, University of Massachusetts-Amherst, and Bowdoin College, all students, faculty and staff were required to provide proof of vaccination -- and a booster shot (if eligible) -- before returning to campus for the spring semester. Others schools allow unvaccinated students on campus if they mask and complete weekly testing.
On the other end of the spectrum is the University of Missouri system, which resumed in-person instruction with minimal restrictions. Masking, vaccination and boosters are not required of students, faculty or staff – even if unvaccinated, although they are highly encouraged.
To stay current with changing requirements, see this list of colleges that require vaccines and booster shots.
Masking Policies Morph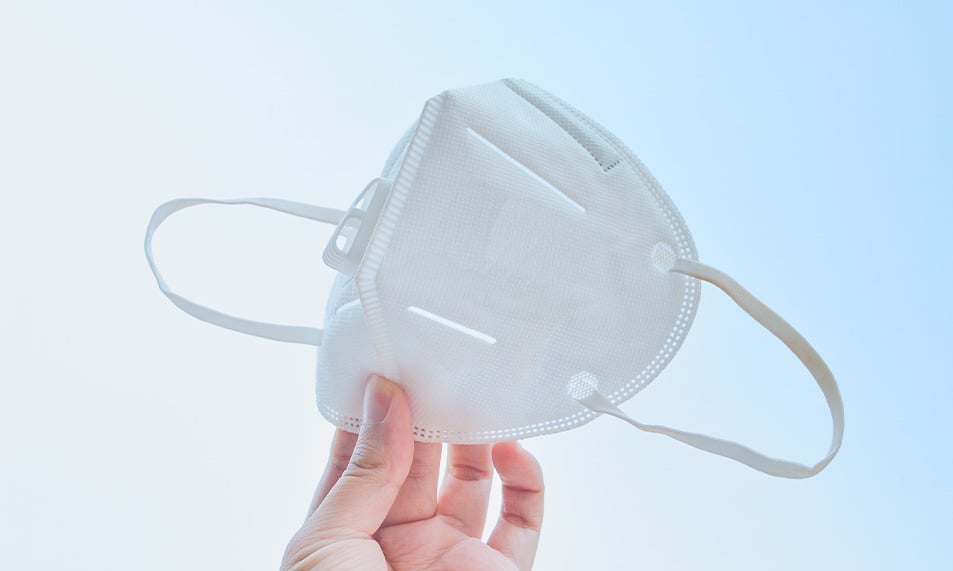 Some colleges are cracking down on the types of masks students are required to wear on campus. University of Southern California and University of Maryland have mandated the use of nonsurgical KN95 or N95 masks, which, according to the Centers for Disease Control, provide a higher level of protection than cloth masks. According to USC's student newspaper, The Daily Trojan, masks will be provided to anyone entering campus without one. University of Maryland requires that the masks be worn in classrooms by all, regardless of vaccination status, and recommends that they are worn around large groups and in residence halls.
In mid-January, the White House announced that it would make 400 million nonsurgical N95 masks available free of charge at health centers, grocery stores, and retail pharmacies across the U.S. N95 masks began arriving at some locations at the end of January, and the program is expected to be fully operational by early February. Customers will be limited to up to three free N95 masks while supplies last.
There are many N95 and KN95 masks on the market, and it can be hard to judge which ones are authentic. For guidance, see this article from the New York Times or this one from Wired.
Looking for a stylish N95? Checkout some of these options from the editors at InStyle.
The most important thing to remember, according to the CDC, is that your mask fits properly. See the CDC's updated masking guidelines for more information.
Colleges shift isolation policies

With the rapidly spreading Omicron variant, colleges are grappling with how to isolate COVID-infected students who live on campus. Many colleges are moving students who test positive for COVID-19 to separate isolation buildings. But as those have filled up, some colleges have asked students to isolate off campus. Others, such as Harvard and Northeastern, are allowing dorm residents who test positive to "isolate in place," in their dorm, even if they have a roommate
For guidelines on how long to isolate and mask once you have been exposed or infected with COVID-19, visit the CDC website.
Find free testing locations near you and order free at-home COVID-19 tests at covidtests.gov.
College Touring Policies Vary
According to Inside Higher Ed, as of mid-January, most colleges were open to in-person college visits, even amidst the Omicron surge. But, in coming months, the number of students allowed to tour, and what those students can see, may be limited. For example, some campuses are not allowing students to attend classes, visit dorms, or view dining halls. Others have closed their visitor center or require reservations. Visitors should also expect to wear a mask and social distance during their tours.
Fortunately, colleges and universities have increased their video content and live zoom events in response to the pandemic, and some have developed live "virtual" tours led by students in real-time. If on-campus visits are limited this spring, there are still ways to explore various colleges.
In the meantime, take a look at our article Questions to Ask on College Visits. The questions apply to in-person as well as online tours and information sessions.
SAT and ACT tests scheduled as planned
So far, Omicron hasn't disrupted SAT and ACT testing dates. According to the SAT and ACT websites, the tests will be offered this spring as planned, but the websites also state that test centers may close unexpectedly or reduce capacity due to COVID outbreaks, weather, or for other reasons. Both organizations recommend that students regularly check the SAT or ACT websites and their email accounts for test status up until the day of the test. So that you can be notified in the event of any changes, it is important that you keep your SAT and ACT contact information up-to-date.
You'll find updated information about ACT and SAT testing schedules and test center availability on the SAT's Test Center Closings page and the ACT's Rescheduled Test Centers page.
Wondering how to start studying for the SAT or ACT? See these test-prep options.
COVID Fatigue is On the Rise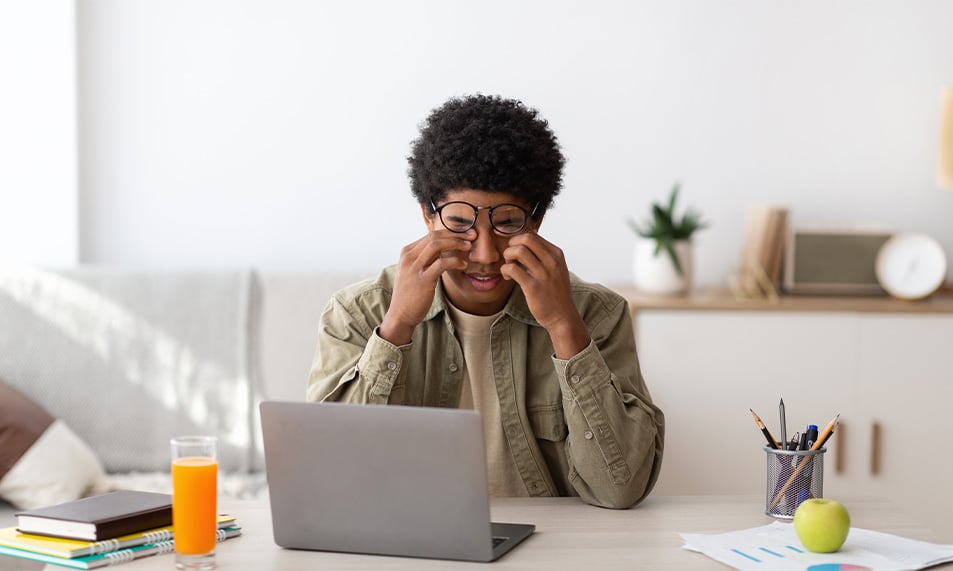 College students are more concerned and anxious about COVID-19 than they were at this time last year, reports a new survey by TimelyMD, a telehealth company focused on higher education. According to the survey, 70 percent of the 1700 students surveyed said they are experiencing emotional distress or anxiety due to the pandemic; 73 percent said they are feeling the same or even more stressed and anxious than a year ago.
For students who were hopeful a vaccine would bring an end to the pandemic, the anxiety and uncertainty caused by the emergence of new variants and scientific findings has left many students exhausted, angry, and frustrated. Experts are calling these feelings "COVID fatigue." If you're feeling symptoms of COVID fatigue, advice from the health centers at the University of California Davis and the University of Utah might help.
If, however, you're experiencing prolonged sadness, anxiety or depression, consider speaking with an adult, teacher, or guidance counselor whom you trust, or reach out to a mental health professional, your school's health center, or your physician. For information on free mental health and counseling resources for teens and college students, visit Mental Health Is Health.
Do your best to stay hopeful! Hope is a skill you can actually develop, according to these experts. Remember: your college future is bright and CollegeData is here to support you along the way!