5 Steps to Building a College List Virtually
By Matt Musico
Many aspects of the college admissions experience are stressful. There are also many fun parts, like visiting college campuses for tours, information sessions, and any other events available to prospective families.
Add in-person visits to the long list of things COVID has either significantly disrupted or eliminated in 2020.
Due to COVID, college admissions offices have been forced to increase and/or improve virtual visit opportunities for potential applicants. Even with the best virtual options available, it's still difficult to build a college list without physically stepping foot on a campus.
You can still fill your list with well-researched colleges that are likely to be a good fit. Here are five things to keep in mind to help you evaluate colleges when you can't visit.
1. What's Important and Not Important to You

Selecting colleges for your list requires research. Counselors may recommend that you do your due diligence and research admissions stats, academic programs, admission requirements, financial aid, costs and more.
This research can feel overwhelming—especially for students with no idea what they're looking for in a college. Before beginning your research, it's important to look inward and ask questions that'll make the research process less overwhelming. Consider starting with one of the broadest questions possible: Do you want a big-school atmosphere or a small-school atmosphere?
If you're not sure, think about your current high school experience. Would you like to find something similar to your high school in a new location, something completely different from your high school in a new location, or something similar/different in a similar location?
As you get deeper in the research process, your opinion might change. Don't resist it! Changing your mind can be a positive thing as it may mean you're being thoughtful about the process.
2. The Environment You Want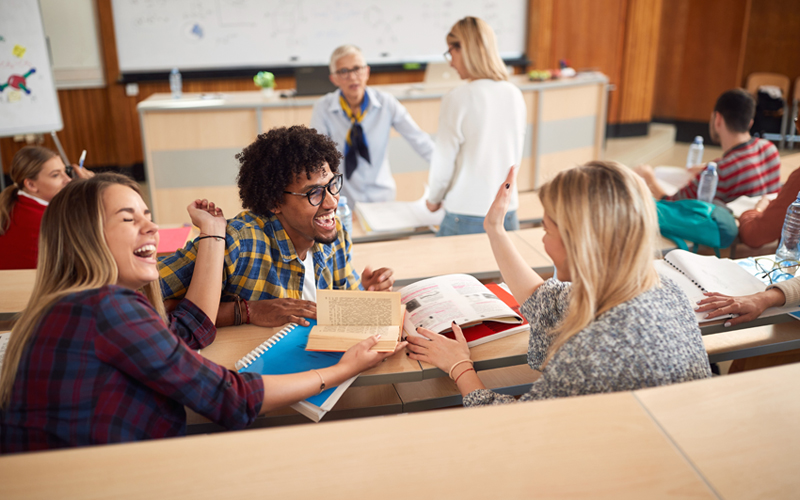 Considering a college's environment goes deeper than the basic question addressed above. Other than the undergraduate population size, this includes things like specific geographic locations, the overall vibe of a campus, Greek life presence, and the general makeup of a student body.
It's tough to figure out this information when in-person campus visits aren't available at most schools. Thankfully, there are tons of online resources to help.
A great place to start is CollegeData's College Search tool, where you can search 2,000+ colleges by name or specific qualities, such as location, size, cost, acceptance rate, and majors. Once you start your list of schools, head over to CollegeData's college profiles. There, you can dive deeper into various aspects of colleges that are important to your decision-making process, like campus life, housing policies, graduation and retention rates, and more. See the University of Michigan's College Profile to get an idea of the information you can discover here.
Are you interested in what current students are saying? Niche compiles student reviews of various aspects of a college (such as, cost, academics, campus life and more) into a letter grade. For example, check out Syracuse University's Niche Profile.
Although it's not the same as visiting in person, virtual tour opportunities can help you get a sense of a college's on-campus vibe. In addition to official YouTube channels, a few other resources to check out are Campus Reel, Youniversity TV, and YouVisit.
3. Academics Beyond Your Major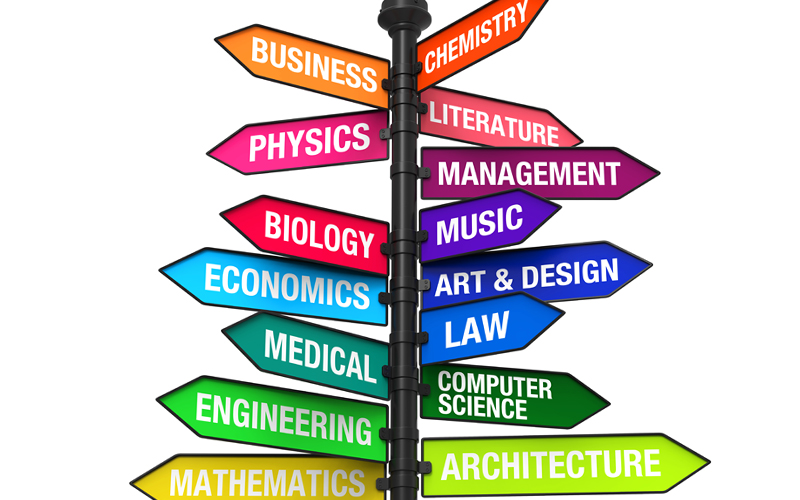 There are two common college-related questions teenagers hear from all angles:
Where do you want to go to college?
What do you want to study?
Expecting someone to know what they want to do for the rest of their life at the young age of 16, 17, or 18 is unrealistic for many students. Even for those who think they know, a healthy percentage will change their minds before graduation. A recent study revealed that even after graduation, 61% of degree holders still wish they could change their major.
If you have one specific major or a range of majors in mind, make sure a school has them available. However, also take time to browse the other programs -- just in case you change your mind.
If you are clear on what you want to study, learn more about the academic departments by reviewing their web pages. You can also ask admissions officers from your college(s) of choice to connect you with professors and current students in your major. Talking with them by phone or on Zoom can give you an in-depth look at what the department has to offer, what internships might be available, research opportunities and so on.
4. How Likely Are You to Get In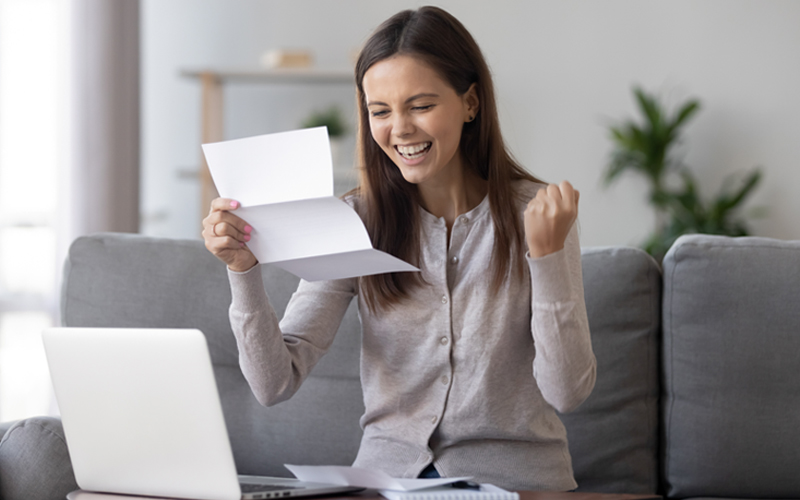 This was true before COVID-19 hit, and it's even more important now: college is expensive and paying for it can be a challenge. If financial aid is an issue, there are some things to consider when forming your list.
If need-based aid is important, you can head back to CollegeData's College Search tool and search by financially-friendly factors, such as average financial need met, average student loan debt, and the percentage of students receiving merit aid. CollegeData's comprehensive summary of financial aid basics and how to qualify for different types of aid will also be helpful.
Additionally, this College Transitions article details great strategies for getting the most merit aid possible, some of which include using geography to your advantage, not targeting the most selective schools, and focusing on private colleges. Complement your search by using CollegeData's Scholarship Finder where you can search over 595,000 awards worth more than $4.5 billion.
Your list should include schools that are likely to accept you, schools where your academic profile falls among the top of the applicant pool, as well as a couple of reaches. How can you find that out? Check out CollegeData's College Chances tool, which allows you to see your chances of admission and how your GPA, test scores and other "stats" compare to those of previously admitted freshmen. Then use the Admissions Tracker to view the qualifications and admissions decisions of thousands of real students.
5. What You Do Is More Important Than Where It Happens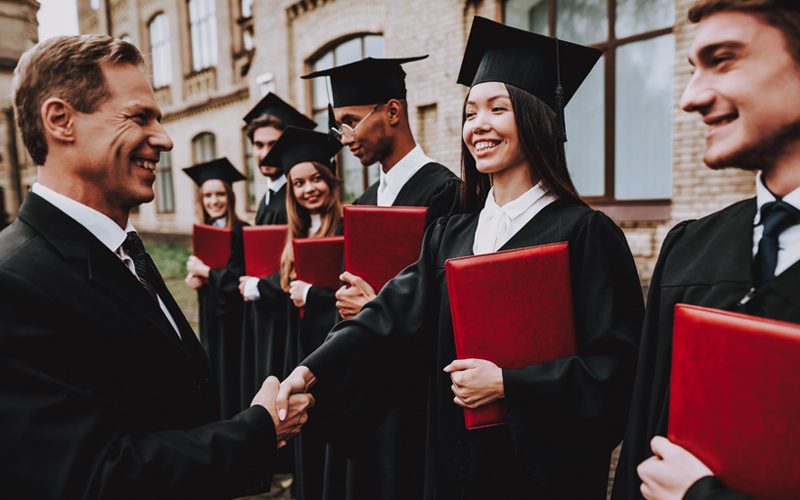 Attending a highly selective school is wonderful for those who get in. However, they don't hold a monopoly on great college experiences or happy and successful graduates.
A 2018 study revealed which college produces the most Fortune 500 CEOs. Harvard and Cornell were both on that list, but neither were number one. University of Wisconsin beat them both with 14 CEOs.
Amazon's Jeff Bezos went to Princeton, but there are a number of other business leaders of well-known companies who went to schools you'd be surprised to hear. Warren Buffett began his college career at the University of Pennsylvania but decided to transfer to the University of Nebraska. Tim Cook is in charge of Apple and has his Auburn University education to thank for that. Randall Stephenson is an executive chairman for AT&T and has a degree from the University of Central Oklahoma hanging up somewhere.
It sounds corny, but it's true -- what you do at college is more important than the college's actual name. Let that empower you. Simply going to the most highly selective school may not be the solution, especially if it is not the right fit for you. Find a school that fits all your needs and wants and gets you excited every time you talk about it instead of getting caught up with which schools are "better" than others.
That's the place that'll help you grow into the person you're supposed to become.
For more tips and resources to help you navigate the changing college landscape due to COVID-19, visit: CollegeData's COVID-19 Resources.
Matt Musico is a full-time sportswriter, but he's also spent the better part of a decade working in higher education. Half of that time was spent working in an undergraduate admissions office, while the other half has involved working with high school families as a private college counselor.
The views, thoughts, and opinions expressed in this article belong solely to the author, and not necessarily to CollegeData, 1st Financial Bank USA or any other person or entity. All liability with respect to actions taken or not taken based on the contents of this article are hereby expressly disclaimed.