What Are Your Test Prep Options?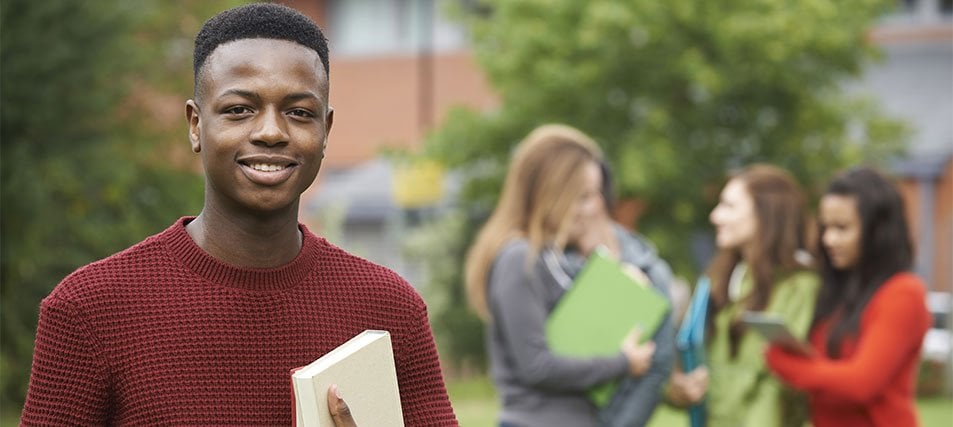 How should you prepare for the SAT or ACT? Consider "testing out" some of these strategies.
Preparing to take the SAT and ACT can be one of the more stressful parts of applying to college. If you're wondering how to study for these tests, you are not alone. Fortunately, a wide range of test prep resources and study plans are available – from online test prep courses to phone apps, to the Offical SAT Study Guide and the Offical ACT Prep Guide. Here are a few examples to explore so you can create a SAT or ACT study plan that is right for you.
Practice Tests
For many students, the best way to prepare for the SAT and ACT is to take practice tests at home, on their own. Free practice tests for SAT are available from Khan Academy (which partners with the SAT's parent organization, the College Board to provide its SAT prep). Free practice test for the ACT are available from the ACT website and through its partner Kaplan. These sites offer both paper and online versions of the tests. The paper versions come with the same answer grids you'll use when taking the actual test.
Many test prep books include sample tests with answer keys. Books are usually updated annually and provide analysis of questions and test-taking strategies. While you can purchase test prep books from a bookstore or online retailer, it's also a good idea to check with your school or public library to see if books are available to borrow.
Study Groups
Education research has shown that studying with a group can be more effective than studying alone. Joining a weekly SAT or ACT study group can introduce you to new study and test-taking strategies, provide support, and help you stick to a study schedule, according to the College Board.
For tips on starting and running a study group, visit the College Board website. "Teaching" the material to others is another way to retain it for yourself, so consider offering to tutor a classmate or a friend.
Courses on the ACT and SAT Websites
The ACT and SAT websites each have a ton of test prep resources and advice, most of it free.
The ACT offers a free "ACT Academy" practice program, featuring video lessons, webinars for students and parents, interactive practice questions, full-length practice tests, games, and a personalized study plan based on your previous scores. It also offers ACT online Prep for a six-month subscription fee. You can also access "ACT Rapid Review," a suite of last-minute test prep resources provided by Kaplan.
The College Board, through the Khan Academy, provides similar resources for SAT prep, such as practice tests, tips, and diagnostic quizzes, all free of charge. On the site you can also create your own test prep schedule and Khan Academy will send you email reminders to keep you on track.
Commercial Test Prep Classes
A number of companies and tutoring firms offer formal test prep classes both in person and online. Courses range from one-day seminars to weekly classes held over several months. These are often taught by people who have scored in the 90th percentile on the tests and include additional study guides, activities, or materials. Typically in these courses, your instructor will walk you through the entire test, provide test-taking strategies, explain test questions, and help you identify your strengths and weaknesses. These classes can cost anywhere from hundreds to thousands of dollars. If you're taking the test a second time, some companies guarantee a score improvement or your money back.
High schools sometimes offer test prep classes or review sessions taught by teachers or by an outside test-prep company. Community colleges and public libraries sometimes offer SAT or ACT prep. It's worth popping by your counselor's office to see what your local options are.
Apps
Apps enable you to study for the ACT or SAT anywhere! But you should not rely on them as your only study source, says Justin Berkman, a tutor at PrepScholar.com. He recommends his favorite study apps for the ACT and the SAT on the PrepScholar blog.
Private Coaches and Tutors
A private test prep coach or tutor is an expensive option, but a tutor will focus exclusively on the areas where you need to improve and tailor the instruction and practice to your individual needs.
Test Prep Only Goes So Far
Test prep can help you practice your skills, refresh your knowledge, and become more comfortable with the tests. But test prep will not teach you the fundamental skills and knowledge that you should have acquired during high school. And extensive, obsessive test prep might distract you from other priorities, such as your grades and extracurriculars.
Should You Take a Test Multiple Times to Improve Your Score?
Research shows that the most significant improvement usually comes after the second attempt at the official test. Taking the test three times or more shows no significant additional improvement. So if you are happy with your score after the second try, you might want to relax and move on to your other college admission tasks.