5 Things to Consider When Making Your Fall College Plans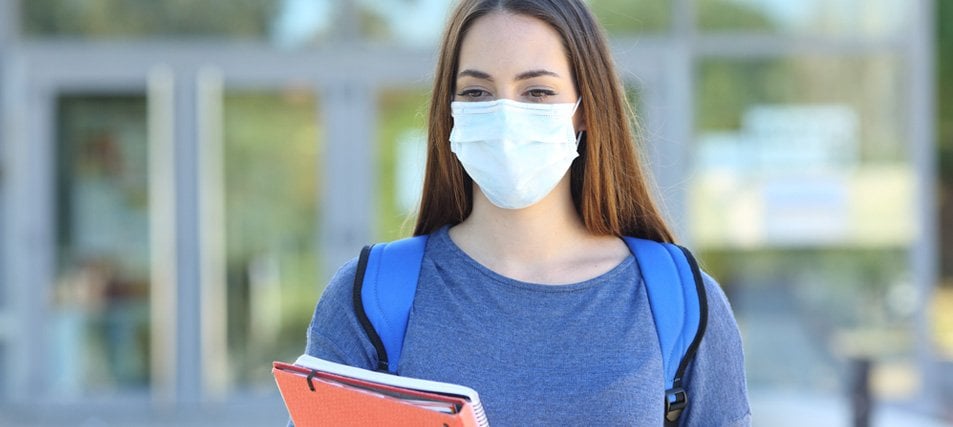 Many current and incoming college students are weighing their options: attend college (with perhaps a less-than-ideal college experience due to social distancing requirements), defer enrollment until colleges fully reopen, or attend a less expensive college.
A survey of college-bound high school seniors conducted by Eduventures in March and April of 2020 found that between 53% and 58% of students were were concerned about delaying their college enrollment due to the uncertainties surrounding COVID-19.
Colleges are now considering and some have already announced their plans for the fall, including reopening, online learning, block scheduling, delayed or early start dates, and a combination of these scenarios. For a discussion of the scenarios colleges may be considering for this fall, see the Insider High Ed article "15 Fall Scenarios".
Before deciding what path to take this fall, here are some things to consider.
1. Your college's policy toward deferrals
Some colleges allow, and even encourage, students to defer enrollment and take a gap year. Other schools are less flexible and grant deferrals only on a case-by-case basis. Admission experts now worry that, due to COVID-19 and the increase in requests for deferrals, some colleges may have stricter deferral policies than in the past.
Make sure you understand your college's policy toward deferrals. At some colleges, deferring enrollment could mean forfeiting merit scholarships or a place in an honors program. If your college does allow deferrals, are you willing to reapply for admission and financial aid next year?
2. Your finances
The financial impact of the pandemic has made college less affordable – even unaffordable – for many families. Postponing college for a year or more to work or attend a less expensive community college might be the best option for some students and their families.
It's important, however, to review the financial aid you have been offered. If you have been offered a generous financial aid package from your top-choice college, it might make sense to attend that college in the fall to ensure you receive the aid you have been offered. However, if your family's financial circumstances have changed as a result of the pandemic and the aid package you were offered is not sufficient to enable you to attend that college, you might be able to negotiate a better package.
If you're thinking about attending a community college or a less expensive four-year college to save money, make sure you understand how many credits will transfer to a school you might later want to attend. Some colleges have caps on how many transfer credits they will accept.
Discuss your options with your college's financial aid office. If you're still deciding among several colleges, you might be in a strong position to negotiate for more aid.
3. Available alternatives to college
Taking a gap year might seem like a great way to weather the pandemic. A gap year can take many forms, but the goal is usually to learn a new skill or explore an academic or career interest.
But during the pandemic, study abroad programs and internships may be hard to come by. Travel restrictions are likely to limit study abroad options while the high unemployment rate is also likely to make getting a job or internship more difficult.
If you decide to defer your admission to college this fall, make sure you have clear goals for what you hope to accomplish and that you can meet these goals if COVID-19 restrictions are not eased.
4. Scenarios considered by your college
Colleges are now considering a variety of ways they might reopen and offer classes. Whether or not your school has announced its plans, consider different scenarios and what might be acceptable to you in terms of your college experience and your safety.
In determining whether your school's plans are acceptable, you might consider whether you only want to attend college on campus, or whether you would be open to a combination of online and on-campus learning. Would you be open to not living in a dorm if you could attend classes on campus? If you start thinking through the possible scenarios, you'll be better prepared to decide what to do when your college announces its fall plans.
5. Take your time. There is no right or wrong answer.
Some experts recommend accepting a spot at your college and submitting your deposit to secure your place in the class (if you haven't already). You can always inquire later about deferring your admission if the plans your college announces for the fall are not acceptable to you.
To keep up to date on your college's fall plans, check its website regularly. And whatever you decide to do this fall, be sure to consult with your parents, high school counselors and/or admissions representatives.