10 Resources to Help You Cope, Keep Up, and Plan for College During COVID-19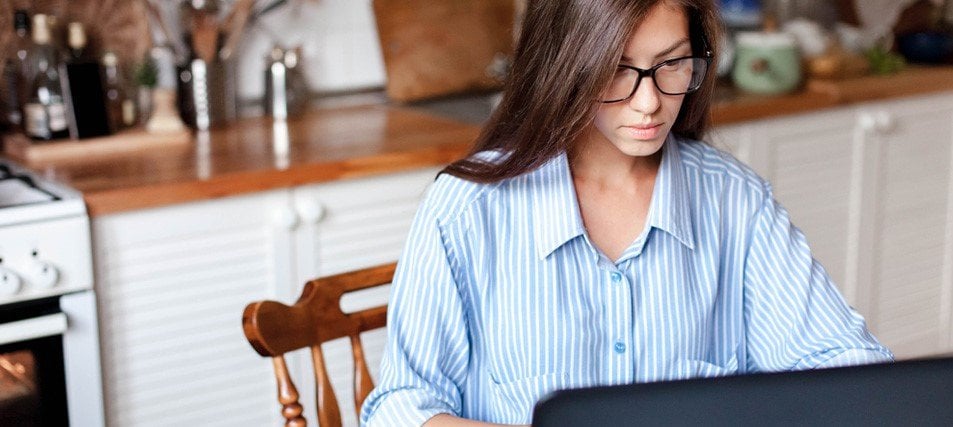 If you live in one of the areas of the country that has been ordered to stay at home to slow the spread of COVID-19, chances are you are feeling restless and wondering how to fill your time. Here's some help.
Updated April 2, 2020
We've put together a list of 10 resources to help you cope, keep up with your schoolwork, and plan for college during the COVID-19 pandemic.


1. College Deposit Deadlines Extended
More than 200 colleges have extended their deposit deadlines which gives students more time to make their college choice. From IvyWise.com, here's a list of colleges that have extended their deposit deadlines to and past June 1, 2020.


2. College Admission Events and Tours Cancelled
While a majority of colleges have cancelled accepted student day and other admission events and tours, you can still learn a lot about a college by visiting its website. To find out what you can learn about a college from its website, see CollegeData's article Mining for Gold on College Websites.


3. How to Stay Focused
If your school has moved online due to COVID-19, it can be difficult to get up in the morning with nowhere to go and stay focused on your assignments and tests without the structure of a typical in-person school day. For tips on staying on track, visit CollegeData for 8 Tips to Avoid Procrastination.


4. How to Succeed in Your Online Courses
From U.S. News & World Report, here are 7 tips for succeeding in an online course.


5. ACT and SAT Administrations Cancelled/Postponed
The College Board has cancelled the May 2, 2020 SAT and SAT Subject Test administrations and makeup exams for the March 14, 2020 administration (scheduled for March 28). Future additional SAT testing opportunities will be provided as soon as possible in place of canceled administrations. Also, the ACT has postponed the April 4, 2020 ACT administration until June 13, 2020. Check the College Board and ACT websites regularly for updates.


6. AP Exam Changes
For the 2019-20 AP exam administration only, there will be 45-minute online free-response exams for each course and the content of each exam will focus on what most students were able to complete by early March. Also, the College Board is offering free, live AP review courses, delivered by AP teachers from across the country. For information about these courses as well as the changes made to the 2019-20 AP exam administrations, see the College Board's website.


7. Test Prep at Home
While you're stuck at home due to COVID-19, it might be a great time to do some at-home SAT or ACT test prep. Through the ACT Academy,™ the ACT offers a free online learning tool and test practice program for the ACT. Also, in partnership with the College Board, Khan Academy offers free and personalized SAT test prep.


8. Stress Management
The outbreak of COVID-19 may be stressful and create fear and anxiety for many people. Taking care of yourself, your friends, and your family can help you cope with stress, and helping others cope with their stress can also make your community stronger. From the blog of CollegeData's provider, 1st Financial Bank USA, here are 6 Tips for Managing Stress as a College Student that apply to high school students as well.


9. Coping Strategies
During this difficult time, the CDC recommends several things you can do to support yourself, including:
Take breaks from watching, reading, or listening to news stories, including social media. Hearing about the pandemic repeatedly can be upsetting.
Take care of your body. Take deep breaths, stretch, or mediate. Try to eat healthy, well-balanced meals, exercise regularly, get plenty of sleep, and avoid alcohol and drugs.
Make time to unwind. Consider trying some deep breathing exercises (these, from the Monterey Bay Aquarium, feature a calming video of jellyfish), or do some other activities you enjoy.
Connect with others. Talk with people you trust about your concerns and how you are feeling.


10. Staying Informed
To keep updated on the latest information about COVID-19, go to the CDC's COVID-19 website.