How to Make Your Dorm Room Uniquely Yours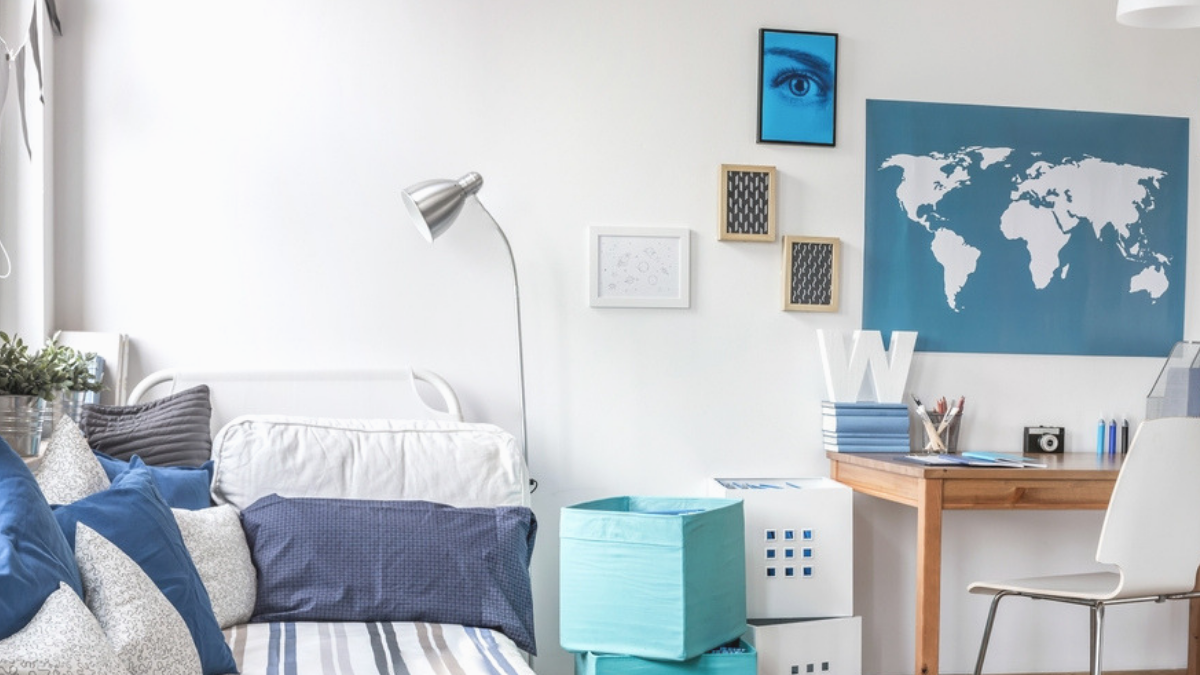 Don't let small, shared quarters cramp your style. It's possible to turn your college dorm room into a comfortable and efficient space that reflects your personality.
Personalizing your dorm room can be exciting and fun. We hope some of these dorm room décor ideas inspire you. We wish you the best in your dorm room decorating and hope you enjoy your college experience!*
1. Get comfortable
Whether you are relaxing, studying or sleeping, you'll want your dorm room to feel comfortable. Some of the standard-issue dorm furnishings, however, are anything but. Plush pillows, beanbag chairs, cozy blankets, and soft headboards can significantly up the comfort factor in your room.
2. Beautify walls and floors
Dorm walls and floors can be dingy, cold, and impersonal. But it's easy to cover them up. Consider using removable wall paper, purchasing a stylish tapestry, and adding a rug or two.
3. Express yourself
A few personal items from home can be comforting, especially if you are prone to feeling homesick. You might want to display framed pictures of family, friends, or pets; souvenirs from meaningful trips; a favorite stuffed animal; sports memorabilia – whatever reflects where you come from or inspires and motivates you.
4. Add greenery
Research has shown that having plants in your home can improve academic achievement and reduce stress. Think about adding some indoor plants to your dorm room. Look for low-maintenance plants, such as succulents and air plants, that thrive indoors. Even faux greenery might be soothing.
5. Store Your Stuff
Chances are, your dorm room or suite will be a small space, so staying organized will be key. Look for storage solutions that can double as seating and vice versa. Consider putting your bed on risers so you can store items underneath. Having designated places to put everyday items will make it easier to keep your room neat.
6. Provide lighting options
Lighting has a big impact on how your room looks and feels. At times, you may wish to dim harsh fluorescent lighting or brighten up a dimly lit space. You might appreciate having different lighting options, especially if you and your roommates have different sleeping and studying schedules.
Happy decorating! We hope you enjoy your journey to and through college!
*The products and websites referenced above are suggestions that you may or may not choose to use. Reference to those products and websites does not constitute the implied or expressed recommendation, endorsement, or sponsorship of these products or websites by 1st Financial Bank USA ("Bank"). The Bank has no control over the sites to which links are provided above and therefore is not responsible or legally liable for the completeness, reliability, suitability, or availability of these sites or the content, information, or products contained on these sites.