Resources / Transition to College
11 Unexpected Items to Add to Your Dorm Packing List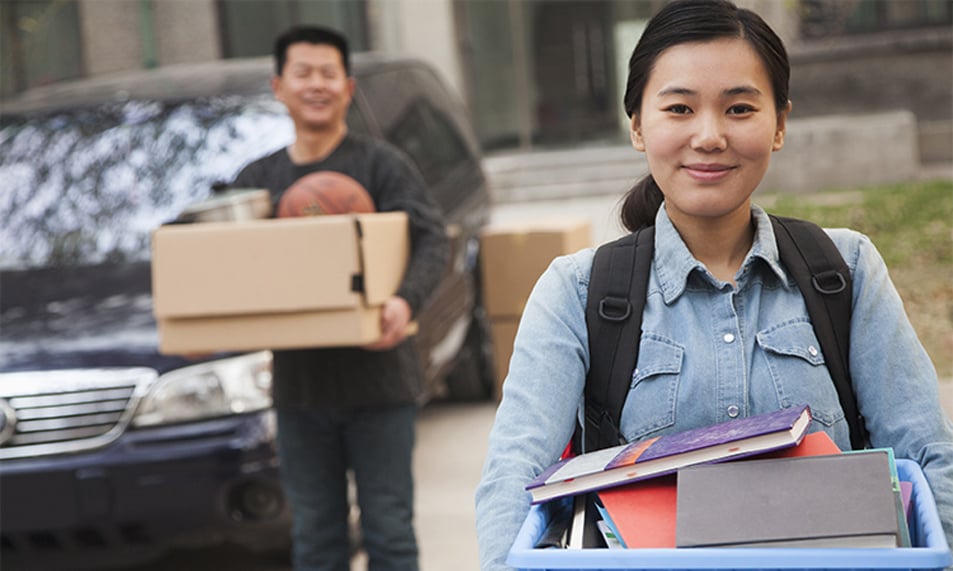 These easily forgotten items can make dorm life a little cozier, tidier and more organized.
Packing for college can be very stressful especially if you do not know what you might need. You obviously will need to pack your clothes, bedding, and other personal items. However, there are some things you may need for your dorm that you might not think of off the top of your head. That is why we have compiled a list of unexpected items you might need to add to your college packing list. These are suggestions. We recommend you adapt this list to suit your situation.
1. Handheld Vacuum
When your dorm room gets dirty (and it will), a handheld vacuum makes it easy to clean up any crumbs, dirt, or dust that accumulates. Most dorms are not the cleanest so it is important that you do as best you can to keep your room neat and sanitary.
2. Disinfectant Wipes
It is also important to keep the surfaces and door handles of your room clean and disinfected. With all of the bacteria and germs that can build up on surfaces and door handles, disinfectant wipes are a must-have to keep high-touch areas of your dorm room sanitized and to help prevent the spread of germs.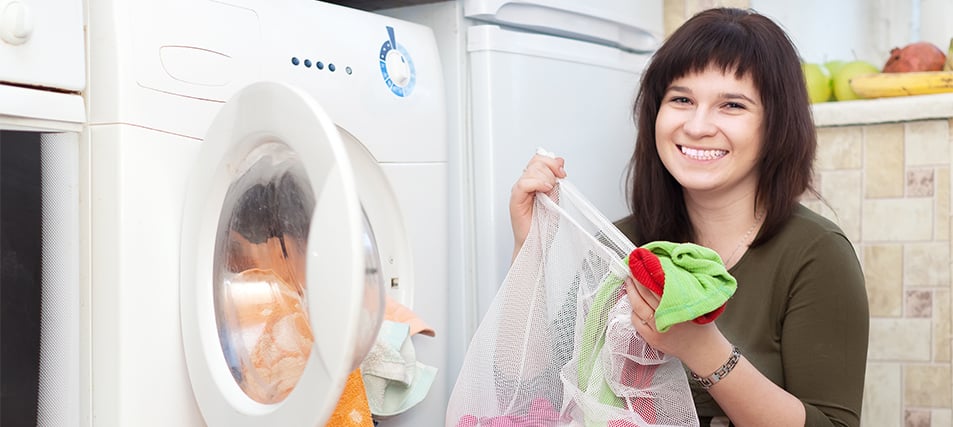 3. Foldable Laundry Bag/Laundry Bag Backpack
Whether the laundry room is a walk down the hall, in your dorm building's basement, or in another building on campus, you'll need a laundry bag that you can easily carry from place to place. Also, a foldable laundry hamper to keep your dirty clothes in one place will help your room feel more organized. Some laundry hampers can double as laundry bags or backpacks.
4. To-Go Stain Remover
An instant stain remover is a great item to have in your bag if you get a stain on an item of clothing that you are wearing. Instant stain removers, which are different than sprays you use to pre-treat your laundry, remove stains on the spot and can be very helpful, especially when you want a quick fix and do not have the time to do an entire load of laundry. Here are some top-rated to-go stain removers.

5. Rain Gear
You need to be prepared for a rainy day at college. It is definitely unpleasant to walk to class in the pouring rain – and it is especially uncomfortable to sit in class soaking wet. Therefore, have some rain gear handy – whether it is a rain coat, rain boots, or a small, foldable umbrella.
6. Medicine
While you do not need to pack your entire pharmacy, you may want to consider packing some basic over-the-counter medicine you typically take or homeopathic remedies you like. It is better to have these items handy than have to run out to get them when you are sick or feeling under the weather. Be sure, however, to discuss with your doctor and parents and/or guardian what medicines and/or remedies, if any, you should take with you to college.

7. Slippers/Slides
It is much easier and faster to throw on a pair of slippers or slides than sneakers when you want to quickly run to another room in your dorm, do laundry, go to the dining hall, or whatever it may be. Slippers/slides are a very easy and comfortable option and an essential for your college packing list.
8. Water Bottle
A reusable water bottle is an environmentally friendly item you're likely going to want for college. Staying hydrated is very important and provides many benefits, such as helping you to stay focused and keeping you energized throughout the day. Additionally, rather than constantly wasting money on plastic water bottles, use a reusable one instead.
9. Power Strip/Extension Cord
Most college students have many things to plug in – lights, phone charger, laptop charger, etc. – with few outlets in their dorm. That is why an extension cord is an important item to add to your dorm packing list so you will be able to plug in or charge everything you need! Remember to be mindful of electrical safety.

10. Damage-free picture frame strips OR hooks
To easily and securely hang pictures, string lights, mirrors and other items on your dorm walls, you're going to want to have damage-free picture frame strips or self-adhesive hooks. Most colleges will not allow you to use nails or make any holes in the wall – therefore, these strips or hooks are a great alternative for hanging your favorite dorm-room decorations. Also, hooks are a great place to hang any extra towels, coats, or bags you may not have room for in your closet.
11. Counter-top water filter
The water coming from the sink or water fountain of your dorm may not be the cleanest or taste the best. A counter-top water filter – which consists of a pitcher connected to a removable carbon filter—helps you enjoy filtered water in the comfort of your dorm. Pour the water from your water filter of choice into your reusable water bottle!
We wish you the best of luck packing and preparing for college and hope you enjoy your college experience!