Resources / The Road to College
4 Things Athletes Can Do This Summer To Improve Their Recruitment Chances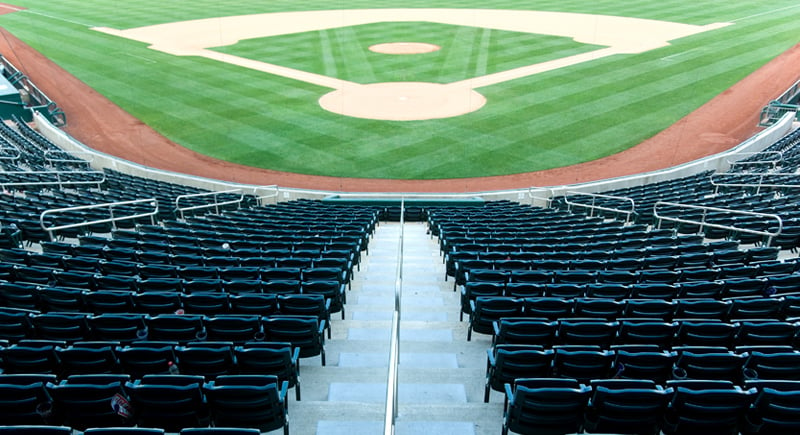 By Matt Musico
The college athletic recruitment process is a big ball of intimidating unknowns for students and families trying to navigate it. Summertime can be a great opportunity for high school student-athletes to get in front of college coaches at showcases, tournaments and clinics, and visit college campuses.
Here are four things high school athletes can do over the summer that may help them manage the recruitment process and improve their recruitment chances.
1. Focus on Improving Your Game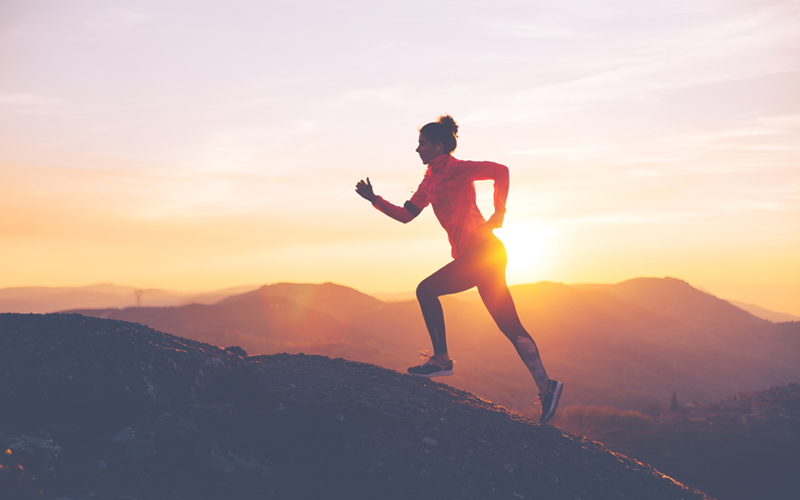 Summertime is the perfect opportunity to make significant progress in your own development. Do you wish you could throw more weight around in the gym? Is there a certain aspect of your game you'd like to strengthen but you never had the time to do it? Well, now you have a chance to make significant progress.
There's no need to do this alone, though. Developing a plan of attack is crucial toward achieving any goal. Reach out to a trusted adult (trainer, high school coach, club coach, etc.), share what you'd like to accomplish over the summer, and devise a plan to follow so you can get there.
Once the time comes and you're finally getting evaluated by college coaches in person or it's time to make that highlight video, you're likely a vastly different – and better – athletic version of yourself than you were even just a couple months ago.
2. Learn How to Market Yourself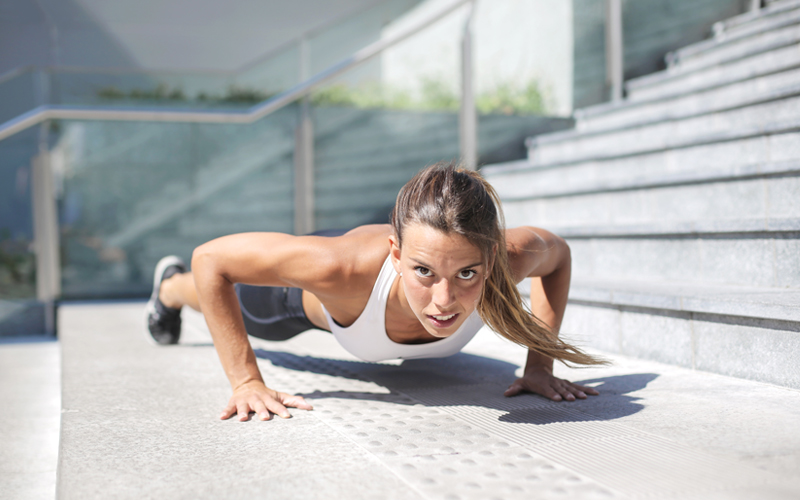 The college admission and athletic recruitment experiences provide lessons high schoolers can use forever. One such skill that's uncomfortable for many is marketing yourself. You may not be comfortable putting yourself in a vulnerable position to receive criticism, but it may be necessary, especially if you're not a blue-chip recruit.
Getting your name in front of busy college coaches can be equally challenging. Here are three things you can do from the comfort of your own couch to help improve your recruitment chances:
Submit prospective student-athlete questionnaires.

If a college offers athletics, it's likely that some sort of athletic questionnaire lives on the college's athletic website – it's just not easy to find all the time. Some colleges have it right on the athletic home page, or on each sport's homepage, or in an obscure location on the school's website. What's good about filling this out, though, is that doing so puts your information right into a coach's recruitment database. For a sample, see

Clemson University's Football Recruiting Questionnaire.
Send introductory emails to the coaching staff at each school. In addition to filling out the questionnaire, it's important to follow that up with an email to the coaching staff introducing yourself, while also sharing relevant information (athletic resume, highlight video if it's available, transcripts, etc.). Don't opt for sending this to only the head coach. The coach may have the final say, but there's likely someone else on the staff in charge of recruitment efforts. Send this email to everyone on the staff so you increase your chances it gets in the right hands.
Leverage social media and the power of the internet.

Don't be shy about posting clips of yourself, and make sure you tag any accounts that can help increase exposure. You also shouldn't be shy about following and/or direct messaging coaches or recruitment departments. Just be thoughtful about the way and how often you communicate. This is the time to get creative and let the power of social media potentially help you get ahead.
If you're looking for an easy way to find the athletic department of colleges you're interested in, the NCAA's Search for a School function is helpful.
3. Look into college summer showcases
Participating in a college showcase is an opportunity to play in front of multiple colleges at once, although you should be aware of the limitations of showcases. According to Varsity Edge, "Many families attend showcases hoping for the pot of gold at the end of the rainbow, and it's not that simple. Simply showing up, hitting a few home runs or 3-pointers probably will not get you a scholarship offer the next day!" However, many coaches use showcases as a tool to select students they may want to pursue further.
4. Do Thoughtful (& Thorough) College Research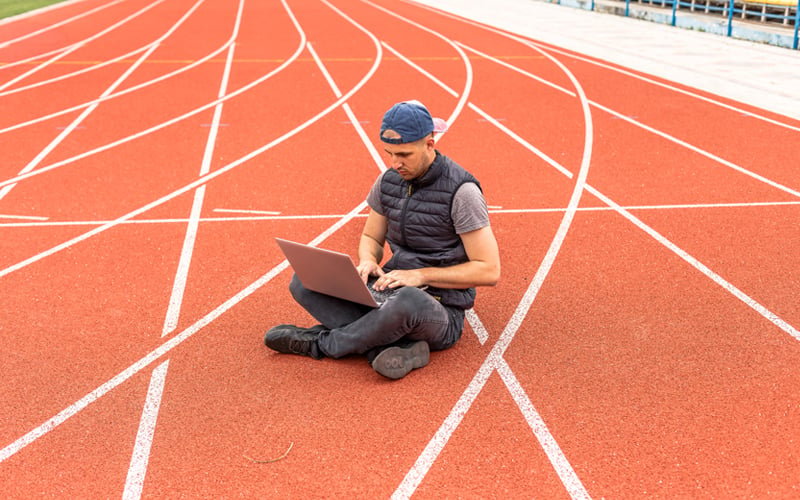 There's nothing wrong with having athletics drive your college application experience. However, just be mindful that there are many factors that you should consider when evaluating a college.
Coaches and administrators can leave or get fired. Upperclassmen teammates will either graduate or transfer. You could get injured, and it'll change your entire trajectory, or maybe you won't even be able to play anymore. The last thing any college athlete needs to realize is he or she is only attending a school for the athletics program, and actually hates every other aspect of the school.
This is where thoughtful college research comes into play. Always check out the athletics program and do your due diligence, but also apply that to everything else. What kind of majors are available? What kind of internships do students in those programs get? How are the dorms? Is the food bearable? What does the general vibe of the campus seem like?
There are no wrong questions to ask — if it's on your mind, it's worth finding out. The goal of a final college list is to be excited about every single one of the schools that land on it, whether sports are part of the picture or not.
Matt Musico is a full-time sportswriter, but he's also spent the better part of a decade working in higher education. Half of that time was spent working in an undergraduate admissions office, while the other half has involved working with high school families as a private college counselor.
The views, thoughts, and opinions expressed in this article belong solely to the author, and not necessarily to CollegeData, 1st Financial Bank USA or any other person or entity. All liability with respect to actions taken or not taken based on the contents of this article are hereby expressly disclaimed.