Resources / The Road To College
6 Ways College Is Different from High School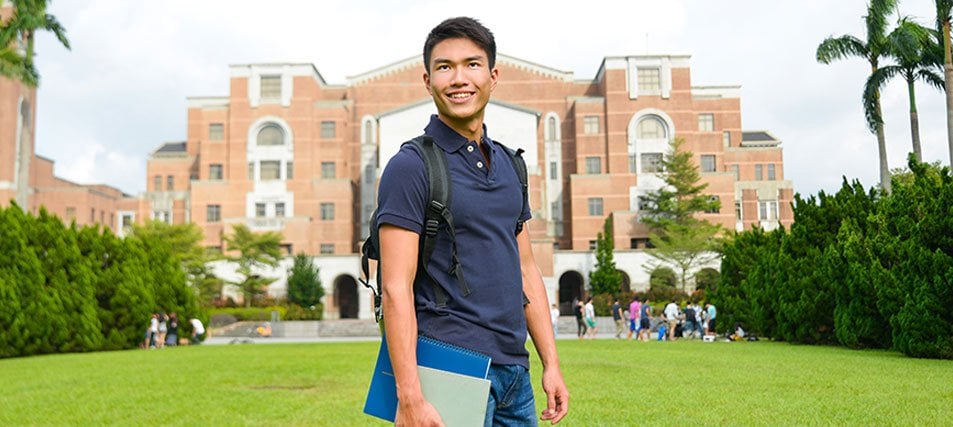 It's hard to know what college is really like until you get there. But no matter when or where your freshman year begins, college will be different from high school in these important ways.
1. Time in college is managed by you, not the school
One of the biggest challenges for new college freshmen is time management. Most students are surprised by the amount of "free" time they have compared to their lives in high school. In college, you may have three classes one day, and none the next. You might be tempted to kick back, but it's up to you to balance studying and coursework with socializing and other pursuits.
2. College professors expect you to learn and think independently
As a college freshman, you will be responsible for your learning. You'll be expected to cover course material on your own with less hand-holding by professors and instructors than you might have experienced in high school. It's common for some professors to assign material not covered in lectures (and to include that material in exams) and to call on you to explain readings, contribute to discussions, and debate key points.
At the same time, college professors are there to help and they want you to succeed. However, you will need to be proactive and reach out to them. It will be up to you to email instructors and visit their office hours, and to seek out academic services at the college, such as tutoring or study groups. Many of the students featured in CollegeData's Road to College Student Stories say that attending office hours and taking advantage of their colleges' academic resources helped them succeed.
3. Cramming at the last minute doesn't work
Some high school students are successful with last-minute studying. But exams in college are generally given less frequently, cover more material and are more difficult than high school tests. College exams often require in-depth and thoughtful answers that demonstrate your mastery of the content. As many freshmen learn the hard way, this means you need to consistently keep up with your studies and coursework and not wait until the last minute to study for a test.
4. Your social life is wide open
If you are living on campus or away from home, you may feel like a bird let out of a cage when you arrive on campus. You'll meet many new people — and you'll be able to do what you want when you want. But with this new freedom comes the responsibility to set priorities and boundaries, including balancing studying and course work with non-academic pursuits.
5. You might be sharing a (very small) personal space with a stranger
Even if you're used to sharing a room with a sibling, living with someone you've never met can be a challenge. You'll need to negotiate everything from "lights out" time to what's considered "personal space" and "neat." Your roommate may not be your best friend. However, a roommate can be a familiar face as you settle into college.
6. From money to moods, you'll be responsible for taking care of yourself
Like many students facing a new and unfamiliar experience, you might hit some rough patches in college. It might be difficult to make friends, or you might be disappointed in your course grades. It's easy to over-extend yourself socially or make mistakes managing your money. Many college freshmen come to a point where they may need to assess their priorities, and in some cases, make some changes.
Fortunately, most colleges provide resources to help students adjust to college life. These include health care professionals, mental health services, and academic and career counselors. But taking steps to get on track will be up to you.
You Will Adjust to Life as a College Freshman
Many freshmen report that the independence they face as college students takes at least a few months, if not the entire school year, to get used to. But once they get past this initial adjustment, most students find their niche and embrace their newfound independence.
For tips on adjusting to college life, visit CollegeData's Transition to College section.