Being Involved in College: How Can It Benefit Me?
Putting in the effort to be active in student life and in your college's community can have a great impact on your college experience.
Here are just some of the benefits of getting involved in college. Something as simple as introducing yourself may lead to connections with potential employers, references, new friends, and some great opportunities.
Make Friends
As a new college student, you may find it hard to make new friends. Don't worry, your new college community is not as scary as it might seem. Joining clubs, Greek life, or other organizations are great ways to meet new people who have similar interests. Who knows, you may meet your new best friend at a college-sponsored activity!
Leadership Opportunities
As you become more involved in clubs and organizations at college, you might want to take on a more significant role and apply or volunteer for a leadership position. Taking on a leadership role not only may help prepare you for future jobs but also teach you good leadership skills such as how to work with and motivate others. Leadership opportunities may be available in student government, tutoring, and even by starting your own club.
Build Your Resume
Being involved in college can also add to your resume. Any activities you include can show future employers, graduate schools, and others that you have time management skills, various interests, talents outside the classroom, and initiative to create new experiences.
Make sure to highlight your clubs, organizations, and extracurricular activities on your resume. Some great ways to build your resume include writing for your college newspaper, joining student government, or volunteering at a non-profit organization.
Time Management
When you join a club or student organization, you may have various responsibilities, including attending meetings and events. Combine your club responsibilities with your coursework and other activities, and you are likely going to be a very busy person. Make sure to manage your time wisely and be careful about over-committing.
Reduce Stress
Getting involved on campus, although time-consuming, provides a break from schoolwork, may help alleviate stress, and make college more enjoyable and balanced. College students who are involved in activities are more likely to feel a sense of belonging and adjust more easily to college life. Getting involved can also expand your circle of friends, another enjoyable part of college life that can help reduce stress.
Discover New Interests
You'll be surprised by how much you change during your transition from high school to college, especially your interests and hobbies! Getting involved in clubs and activities might help you identify new interests and strengths and help you select a major and a career path. Consider different clubs that spark your interest, like the concrete canoe team or the Quidditch club (see How to Get Involved on Campus for more information about these and other clubs).
Create Connections
College is the perfect time to focus on creating important connections that could even benefit you in the "real world." The friendships and connections you make at college might lead to something great: a summer internship or job, an experience that helps you decide on a major or career path, or a reference when it comes time to apply for a course, job, or graduate school. Just remember: it is your responsibility to look for those resources and make the connections.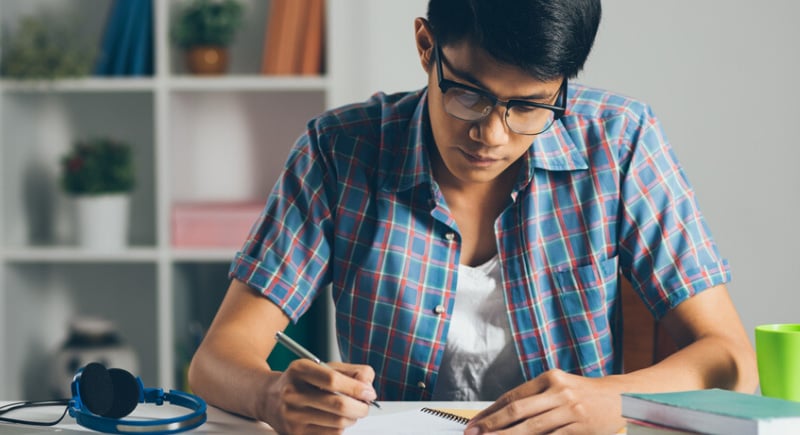 Better Grades and Outcomes
Some studies indicate that being highly involved in college correlates with better academic performance and well-being. A study from Cal State Sacramento found that students who were board members of their associated students chapters, orientation leaders, residence hall associates, or who held leadership positions in on-campus clubs had higher GPAs and graduation rates
An Ohio State University study reported that student involvement in extracurricular experiences such as student organizations, community service, Greek life, and student employment is positively related to cognitive development, leadership, and multicultural awareness, and that employers find highly involved college students to be more hirable and career ready.
College is a great time to try new things. By getting involved in college and making the effort to meet others and participate in college life, you are likely to open up new opportunities for yourself and have a more rewarding college experience.