Quiz: Which CollegeData Tool Should You Try First?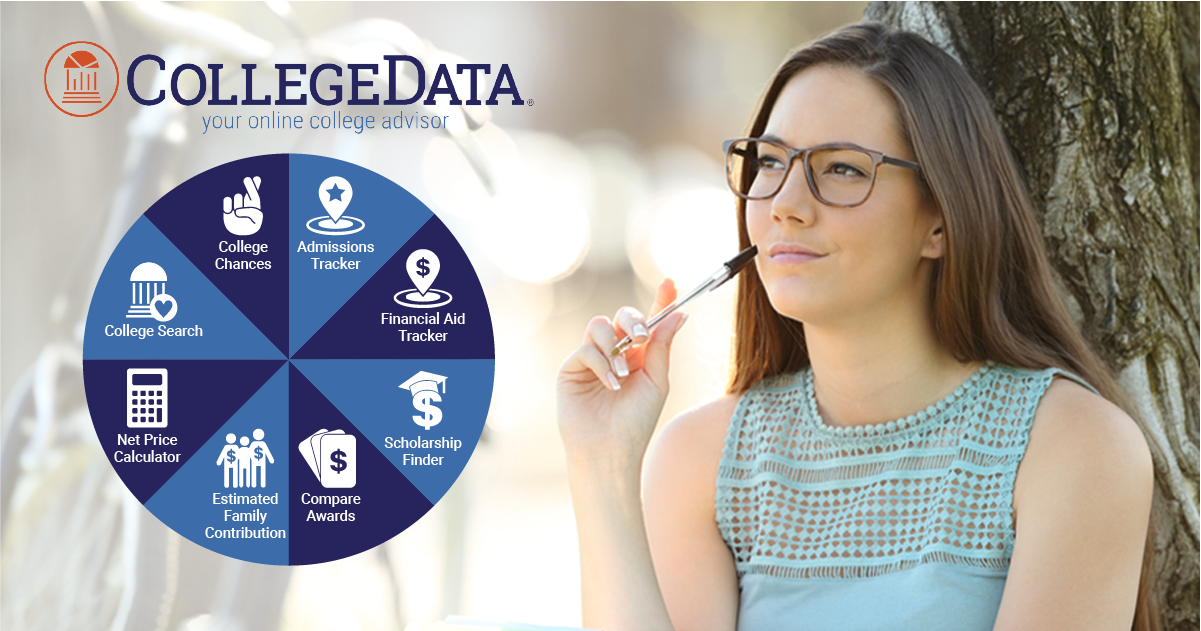 Every high school student and their family hopes for an easy process when it comes to applying to and paying for college. CollegeData provides eight different tools to successfully help students navigate through the college search and application process. The tools allow future college students to find their college match, calculate college admissions chances, discover scholarships, and more.
Which result did you get? Each tool has a unique purpose to help students. You can view all 8 of CollegeData's tools below!
How do you tell if your dream college will actually be a good fit? College Chances provides an easy way to predict your admission chances at any college. Start by picking a college, entering your qualifications (GPA, test scores, honors courses, etc.), and the tool will tell you where you stand and why. The tool offers helpful tips to identify how to improve your odds and turn a "Reach" or a "Maybe" school into a "Good Bet."
Do you need to estimate your admission chances? This tool helps you track any college to see who's getting in where and how you compare. You can apply different filters to create the experience that is most relevant to you. The Admissions Tracker rates you on a scale from "Reach" to "Maybe" to "Good Bet."
This tool is a great way to research or discover different colleges that fulfill your needs. You can search based on preferred school size, type of institution, graduation rate, freshman satisfaction, and so much more!
This tool allows you to view the financial aid awards of thousands of real students. Financial Aid Tracker helps you compare your GPA and test scores to students who previously received merit aid as well as need-based loans, grants and scholarships.
How do you find scholarships for college? Scholarship Finder allows you to look up scholarships based on your eligibility criteria. You can search by a variety of criteria, such as, gender, GPA, residency, location, ethnicity/heritage, religion, area of study, and more!
Your net price includes your Estimated Family Contribution, any financial need that the college does not cover, and any financial assistance awarded to you in the form of loans or work-study employment. The Net Price Calculator includes money that would generally come out of pocket. This tool will help you to determine the approximate amount you would have to pay out of pocket when attending a particular school.
This tool helps you determine which financial aid award is the best for you by comparing awards that students like you received. Add your financial aid details, and the tool will do the math to help figure out which award is best suited for you. This tool uses the Net Price at each college to help compare the actual out-of-pocket costs and avoid any misleading award totals.
Input all the correct information in the tool to determine how much you and your family are expected to contribute to your college for one academic year. This tool will help you come up with a general number to successfully identify how much money you need to start saving for your college experience!