Nicolas

- Emory University - Class of 2021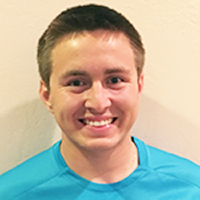 "Each college had different positives and negatives and none of them were the perfect match for me."
Hometown: Portland, OR
High School GPA: 3.69/3.84 (weighted)
SAT: 1440
Major: Undeclared
Goals: Make career-oriented connections and continue to learn and grow as a person
I had a hard time finding schools I wanted to apply to. It seemed like the more research I did into a school, the less I liked it.
The odyssey for the perfect college
As a high school freshman and sophomore, I read about colleges online, made college lists, and even went on college visits. I toured colleges in Chicago, Massachusetts, and New York. I was looking for three things: academic rigor, a tight-knit community, and a meaningful identity or mission. My Catholic high school had all of these attributes, but I found these things really difficult to identify in colleges. I ruled out a lot of great schools for arbitrary reasons, too, like if I thought the students were cut-throat and competitive, or the school had too much of a party atmosphere (which actually eliminated most colleges--haha), or just because I had a "weird feeling" about it.
There is no perfect school
The summer before my senior year I finally settled on my college list. I had everything from small liberal arts colleges (Rhodes and Emory's Oxford College) to larger universities in big cities (NYU), to academically rigorous Catholic or Jesuit schools (Holy Cross and Notre Dame). I decided against ranking my schools because it would be like comparing apples and oranges. Each college had different positives and negatives and none were the perfect match for me.
I knew I had a lower GPA for most of my schools, but I hoped that my extracurricular background would made me stick out: I was in charge of a non-profit and started my own rap club in addition to being in plays and a part of student government. Still, I mentally prepared myself for getting rejected from every university, so in the end I could be pleasantly surprised.
Before I had heard from any of my regular decision schools, my Dad planned a trip for us to visit colleges over spring break, which put a lot of pressure on me. If I was denied from all the colleges we planned to visit, all the money he spent on the trip would be wasted. I got my decisions during the trip: on the airplane, in the car, in the hotel, and in a Chick-fil-A. Fortunately, I was accepted to all the schools we planned to visit except Davidson.


Time to deliberate
My choices came down to Wake Forest, Holy Cross, New York University, and Emory's Oxford College. My decision wasn't clear to me until I got home.
That's when I thought about why I liked each school. I liked NYU for its big city location, Holy Cross for its community, Wake Forest for its academic rigor, and then I realized Emory had all of these things. Emory's Oxford College is a small liberal arts college that students attend for two years before moving to the main Emory campus. Oxford had the small community, the liberal arts experience, and the academic rigor I was looking for--and Emory's main campus in Atlanta had the big city. Emory had all the pieces to the puzzle.
My ups and downs
It was tough getting denied at Notre Dame, in part because my family was so involved with the alumni community and because it was the first college I wanted to apply to. When I received the email, I actually read it in the bathroom (the only privacy I could get from my Dad, the Notre Dame alum.) I wasn't surprised I was rejected, but I thought I was going to at least get deferred first.
However, getting denied at Rhodes College my lowest point. I had considered it a safety and it made me question everything. How good were my essays? What could I have done better? I began to second guess all my applications for the next four months until regular decisions came out.
My best moments were getting in at some of my reach schools: NYU, Wake Forest, and Emory. I also enjoyed talking with my admissions counselors later and having them compliment my essays. At Wake Forest, I showed up for a visit unannounced and the admission dean knew my name from a recollection of my essays.
What I learned
I learned something valuable from the book: Where You Go Is Not Who You'll Be by Frank Bruni. It suggests that it's not where you go to college but what you do while you're there that has the impact. This idea made me more comfortable as I awaited my decisions because although I couldn't control which college admitted me, I was in control of my work ethic.
Showing interest to colleges is important. I attended admission events and college fairs, and contacted my representatives monthly to ask questions. I think this helped me get into my reach schools.
The money factor
I received a liberal arts scholarship from Emory worth about $10,000 and renewable for all four years. I also received a third-party scholarship through Subaru of America. My parents will be paying the rest through their 529 plan.
My advice
Keep your college list to yourself, your counselor, and your immediate family. Everyone else will have their judgements no matter what you say, and it's easy to be swayed by outside opinions.
If you want to apply to selective colleges, take the SAT Subject Tests. I didn't take them, so I couldn't apply to a few schools I was interested in that required them. Finally, even if you consider yourself an impeccable academic, think of yourself as an underdog and you'll work harder to beat the odds.
Read More Student Stories:
| | | |
| --- | --- | --- |
| | Erin - University of Hawaii Manoa "Do your research. When it came time to make my college decision, I realized I didn't really know much about the colleges on my list or understand why I had applied to some of them." | |
| | Kelly - Vanderbilt University "When I compared myself to the kids online who were applying to Vanderbilt, I didn't have any of their accolades. I thought I wasn't qualified." | |