How to Get Involved on Campus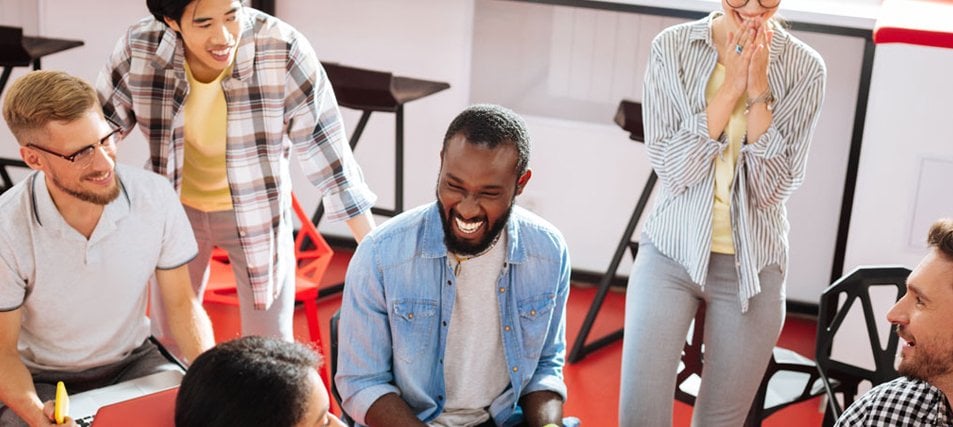 College can be an overwhelming experience. For many students, it is the first time they will be living away from home and living with people who they don't know. Getting involved in campus clubs and activities might not only help you to make friends and feel more connected but it can also be fun.
How Can I Start?
Many colleges offer a variety of different clubs, events, and other activities. To learn about these opportunities, you should consider attending your school's activity fair. You may also learn about them through friends and acquaintances, bulletin boards, social media or the campus intranet. Some host Discord servers you can join to find out more. Listed below are some of the clubs and activities that are offered by many colleges and universities.
Intramural Sports
Do you enjoy playing sports but don't want to play competitively? Getting involved in an intramural sport is a great way to be active and have fun without all the time and commitment associated with an official team sport. Many schools offer a wide variety of intramural sports, such as flag football, softball, volleyball, soccer and more.
Not interested in playing a conventional intramural sport? Depending on your college, you may find teams devoted to paintball, bass fishing, horseshoes, medieval combat, and Muggle Quidditch, just to name a few.
Student Government
Student government is a great way to get involved, make an impact on campus life, meet and form relationships with administrators, interact with governing boards, and feel empowered. Taking on a role in student government may also help you become more confident in expressing and supporting your ideas.
For an idea of some of the successful initiatives brought about by campus student government, see Iowa State's student government page.
Volunteer
There are likely many volunteer opportunities in which to get involved both on and off-campus, such as at a local nursing home or hospital, a local soup kitchen, tutoring, Children's Miracle Network, or the local Big Sisters or Big Brothers program.
To find on-campus volunteer opportunities, check out your school's website or career center. Your college may have an office just for community service and volunteerism. For example, the The Center for Community Involvement at the University of Texas at Austin recruits volunteers for organizations in the surrounding area.
Greek Life
Joining a fraternity or sorority is a great way to make friends and connections, get involved on campus, and volunteer. Many fraternities and sororities sponsor various philanthropic, volunteer and fundraising events. Getting involved in these events can be a good way to give back and expand your network.
If you're not interested in joining a social fraternity or sorority, look into other fraternal organizations at your college, including academic and professional societies and service clubs. Check out CollegeData's article on Greek life.
Campus Media
Many schools have a campus newspaper, e-newsletter, or website that provides information about campus activities and events, local and national news, and other information of interest to students. If you enjoy writing or are interested in editing, web development, advertising or business, you might consider getting involved in campus media. This can include radio stations, literary magazines, humor publications, podcasts, and television stations at which to volunteer or get involved.
Campus Events
Other ways to get involved on campus include attending events, such as sports, art shows, concerts, and dramatic performances. Spirit clubs, such as Stanford University's Axe Committee, which promote school spirit by attending athletic games and events.
Part-Time Jobs
Working part-time, whether on- or off-campus, gives you the opportunity to make some money while at the same time get involved in something outside the classroom. There are often part-time job opportunities at campus dining halls, your school's library, as a tutor, or even a local coffee shop.
Major-Specific Clubs
Joining a club related to your major might not only give you the opportunity to learn about the subject outside out of the classroom but also might help you with the courses you are taking that are related to your major.
Teacher's Assistant (TA)
If you are interested in doing research in a specific area of study, talk to a professor and see if you can assist in research, grading, classwork, or other projects.
START YOUR CLUB
If your school does not have a club that you're interested in, consider starting your own club. Here are a few examples of clubs students have started on college campuses:
If you join a club or organization and realize you aren't really interested in it, find another club that more closely aligns with your interests, talents, and passions.
There are many benefits to embracing campus life. To learn more, check out Being Involved in College: How Can It Benefit Me?