What's Your College Fit, Academically Speaking?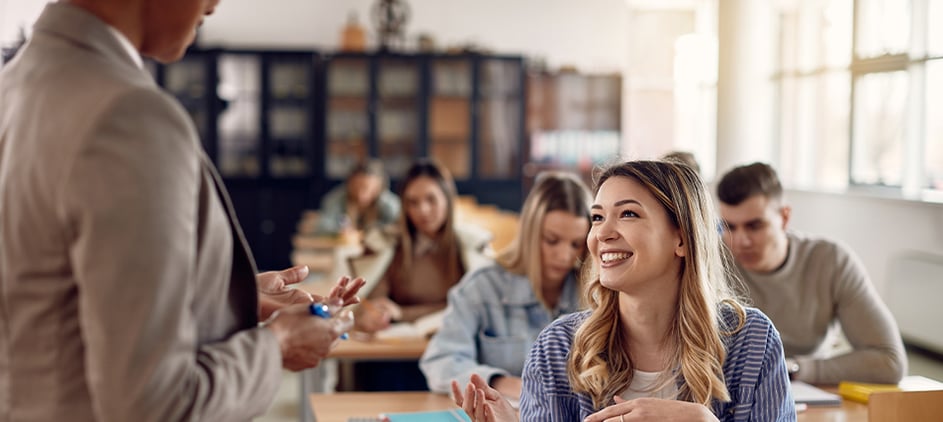 By Matt Musico
College can be a lot of fun, but getting a good education should be your top priority. So how can you sort out what kind of academic experience you want to have?
There are literally thousands of colleges and universities to choose from for high school students interested in continuing their education. When it comes to finding your best-fit college, academically speaking, keep the following five things in mind.
1. What Major(s) Are You Interested In?
If you are a high school student with aspirations of attending college, you've probably been asked these two questions frequently:
Where do you want to go to college?

What do you want to study?
Having a major or two in mind can help you narrow down a list of schools that you are interested in researching further. However, at least half of the students I work with each year have absolutely no idea what they want to study. And that's okay.
I don't think it's fair to ask a 15-, 16-, or 17-year-old what they want to do upon entering the "real world." Figuring that out is partially what going to college is for! Plus, students who start college with a declared major don't always stick with it. Past surveys have shown that 20-50 percent of students enter college completely undecided, and about 75 percent change their major at least once before graduation.
Whether they're decided or undecided, I have a conversation with my students around majors. We discuss academic subjects they enjoy and activities they love. At this point in your college journey, the goal isn't to select one major to declare on your application. If that's what happens, then great. The real goal is to identify multiple subjects or pathways that intrigue you and to make sure the colleges on your list have those opportunities available.
2. What's Your Ideal Learning Environment?
How are classes structured? Are they lecture-based or more discussion-based? Is the academic environment more competitive and cutthroat or relaxed and collaborative? Academics at highly selective colleges are typically extremely challenging, competitive, and fast-paced. If this academic pressure cooker is your idea of a stimulating learning environment, these colleges may be right for you. But if you prefer less rigor, less stress, and more nurturing, there are hundreds of other colleges for you to consider. You can still get a fantastic education at these colleges without feeling in over your head. My students have found the college summaries in the annual Fiske Guide helpful in getting a sense of what a school's academic environment is like.
Class size is another factor that affects a college's learning environment. Looking at the student-to-teacher ratio can give you an idea of how big or small classes might be at a college, but what I've found more helpful is looking at the range of class sizes available, which you can find on CollegeData. By typing in the school of choice in CollegeData's College Search and navigating to the "Academic" tab, scrolling down will show what percentage of classes on campus are 2-9 students, 10-19 students, and so on.
For example, the University of Arizona has more than 35,000 undergraduate students, and 16 percent of all classes offered have 50-plus students in a single room. Meanwhile, at Syracuse University -- which has 15,000-plus total undergraduates -- 56 percent of classes have between 10 and 29 students. Only nine percent have 50 students or more.
3. Opportunities Outside the Classroom
Paying attention to what goes on inside the classroom is necessary, but there's more to consider. I remind students constantly that if they're taking five classes in a semester at three credit hours each, they're likely only spending about 15-20 hours per week in the classroom, which is half as much as a typical week in high school. That's a lot of time to personalize an experience. Whether it's working with certain professors you admire, getting research opportunities, gaining real-life experience through internships, studying abroad, or something else, it's crucial to know what else a college offers.
It's easy to get lost on a college's website when looking for these details, but that's where CollegeData can help. Going back to the "Academic" tab on any college profile and looking toward the top will not only show all the majors available, but also special programs that are offered. Using the University of Michigan as an example, here are a handful of the special programs offered:
Accelerated program

Cooperative work-study program

Student-designed major

Honors program

Independent study

Internships

Study abroad
My students use CollegeData as a starting point when researching what a college can offer them before looking for more details on a specific institution's official website.
4. Having the Right Support System
College can be quite an adjustment for some students, especially academically. It doesn't matter if it takes a day, a week, a month, or a semester for you to get comfortable on campus -- it varies for everyone.
You may need extra help from a tutor or have an Individual Education Plan (IEP) because of a diagnosed learning disability or require other specific types of academic support. Fortunately, many colleges have plenty of resources available.
The "Academic" tab of CollegeData's college profiles provides an overview of a college's support resources, which can be helpful before looking for more details elsewhere. The second-to-last section, labeled "Academic Support Services," lists what's available. For example, Hofstra University offers the following:
Tutoring

Services for Learning Disabled Students

Services for Physically Disabled Students.

This includes hearing impaired services, speech disorders services, and more.
5. Projected Degree Path and Beyond
While it's not necessary to know what you'd like to study prior to enrolling in college, you might know or have a general idea. If that's the case, it's good to see what degree options different colleges offer, things like opportunities to double major or minor in different subjects or enroll in combined undergraduate and graduate degree programs that can accelerate your path through college. Be aware that, depending on the college and major, it might be easy (or difficult) to add a major or minor to your academic journey, and some combined degree programs have different admissions requirements and deadlines.
Sacred Heart University is a good example. In their college of health professions, interested students have their choice of earning a doctorate in physical therapy in six or seven years depending on how fast they want to work through the curriculum.
College can be a wonderful experience for different reasons. At the core of the experience, though, is pursuing academics and preparing for a career. Thinking about your wants and needs from an academic perspective is a crucial first step in your college search and can lead to college being a fun and rewarding experience.
Matt Musico, a current college counselor at Collegewise, is a freelance writer for CollegeData. He has worked in higher education for the better part of a decade. Half of that time was spent working in an undergraduate admissions office, while the other half has involved working with high school families as a private college counselor.
The views, thoughts, and opinions expressed in this article belong solely to the author, and not necessarily to CollegeData, 1st Financial Bank USA or any other person or entity. All liability with respect to actions taken or not taken based on the contents of this article are hereby expressly disclaimed.