The ABC's of College Majors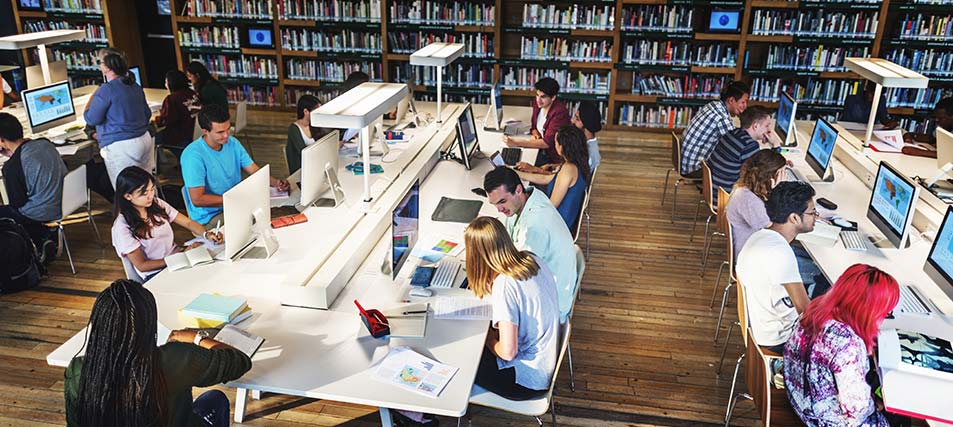 What's your major? You've probably been asked this more than a few times. So what's all the fuss about? And what's a major anyway?
Every college expects you to "major" in a field of study in order to graduate. However, you can usually start college without declaring a major. If you think you do know your major, you can use your freshman year to test it out.
First of All, What's a Major?
A major lays out the academic work you came to college to do. It's a set of related courses and other requirements, such as an internship or thesis. Majors can cover a broad field, such as biology, or focus on part of a field, such as genetics. Majors can focus on a career, such as elementary education, or on a theme, such as international studies. "Minors" are similar to majors, but fewer courses are required. People pick minors to supplement a major or to pursue another area of interest.
If You Want to Explore Your Options Before Choosing a Major
The most common major for entering freshmen is "undeclared," in other words, no major at all—yet. You will have time during your freshman year to explore different fields and select your major as a sophomore. Many colleges and universities have programs designed to help you do this.
If You Have a Major in Mind or Want to Prepare for a Career
Make sure the college lists your major, and the college has a department or at least a large group of professors responsible for teaching in that major. If you are sure of your career choice, don't assume there is one path to graduation. Few colleges offer formal "prelaw" or "premed" majors for example. Graduate schools may require or recommend certain courses—such as biology and chemistry for medical school—but you have some latitude in your choice of major.
If You Want to Study Broadly
Do you want a major that allows you to study broadly and experience different fields? Liberal arts programs are designed to help you do this. Liberal arts majors, such as English, economics, and psychology, help you build skills highly sought after by employers, such as writing, critical thinking, creativity, information analysis, and problem-solving.
If You Have to Declare a Major on an Application
Some colleges require you to select a major on your application—and "undeclared" is not an option. For example, some universities are vocationally focused and expect all entering students to affiliate with a program of study. In this case, you could select a major in a broad discipline you find interesting, such as physical sciences, social sciences, or business. Make sure you can change your major later as you learn more about the fields that interest you.
The worst time to pick your future major is when you are filling out a college application. Try to remain open. After all, discovery is what college is all about.
If You Have to Start Major Classes Right Away
Some majors, such as those in the sciences, have four-year curriculums. These require freshmen to take a number of courses in the field. As a freshman, you can test the major out by going ahead with these classes and talking to upper classmen about the program. You can change your major at the end of the year if you decide not to continue. Alternatively, you can take a variety of classes as a freshman, and then make up your mind. In both cases you may need an extra year to graduate.
A Major Is Not Necessarily Forever
Bear in mind that many freshmen who are sure of their major or career change their minds after experiencing different fields. It's difficult in high school to know what academic paths will open up in college. Keep your mind open. After all, the world of knowledge and work evolves rapidly and your future career may be just emerging.
Major Mythology
Here are some typical myths undeclared students often tell themselves.
College will be a waste if I don't know my major. In reality, you'll likely have time to take different classes and discover subjects you enjoy.
Choosing a major means I can't study anything else. In reality, you can usually complement your major with another program of study.
Liberal arts degrees won't help me get a job. In reality, liberal arts majors, such as English and psychology, build skills valued by employers, such as writing, critical thinking, creativity, information analysis, and problem-solving.