Tips for Using One Application to Apply to Many Schools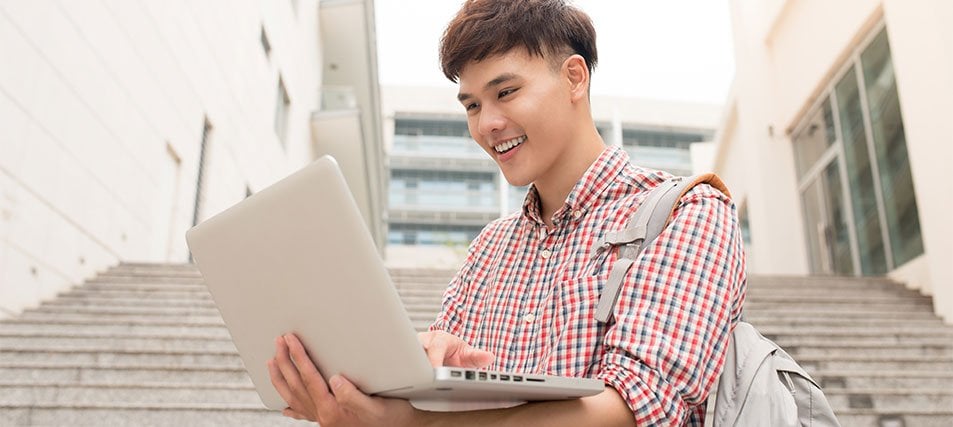 Online application services, such as the Common Application, can make applying to college more convenient—if you know what to watch out for.
The idea of applying to all your colleges with one application sounds ideal. But there's a little more to it than speeding through an online form and clicking "send." Here's a rundown of the leading platforms and tips for making the most of any service you choose.
The Leading Online College Application Services
There are several organizations with platforms that help students apply to multiple colleges and keep track of deadlines and application requirements.
The Common Application is the oldest and most well-known of the application providers. It is accepted by more than 800 public and private colleges and universities in the U.S. and internationally. Initially, these colleges were required to include essays and recommendation letters in their evaluation of applicants, but this is no longer the case.
The Common Black College Application allows students to apply to more than 50 historically black colleges and universities. Students can apply to as many colleges as they like for a single $35 fee.
The Coalition for Access and Affordability is the newest application service provider, launching its first application in 2016. Its more than 100 member institutions must meet specific requirements that show they provide support to lower-resourced and underrepresented students; have affordable tuition, high graduation rates, and low levels of student debt; and offer low-cost, in-state tuition or need-based financial aid.
State-Based Application Services are hosted by some public state university systems to allow students to apply to multiple campuses within the system.
The Universal College Application is similar to the Common Application. Colleges using the service do not have to require essays or letters of recommendation. Although the number of colleges accepting the Universal College Application is small (about 15 - 20 schools), several Ivy League schools and big-name colleges are among its members, as well as some smaller schools that accept the application exclusively.
Tips for Applying Online with Application Services
Don't apply to any college on a whim. Application services make applying to multiple colleges much easier. But resist the temptation to apply to more colleges just because you can. You'll avoid unnecessary fees and unwieldy college lists by sticking with schools you are serious about.
Know how to use the application. Each service has a unique interface, process, and features. Before you get started, take the time to learn about the platform and tools, and how to get technical help if needed.
Check for extra forms, questions, and requests from the college. Beyond the standard application, many colleges ask for extra essays, recommendations, work samples, and information about you. A benefit of using any of these services is that they help you keep track of these different requirements and when they are due.
Don't tell every school the same thing. You might be tempted to use the same or similar answers on the supplemental essays. Don't. Use the supplemental essays to explain why you want to attend a particular college, what makes the college special to you, and what you think you can contribute.
Print out your application and review it before clicking "send." Be sure to go over the application with your counselor or parent to make sure there are no omissions or mistakes. Also, there are rare instances where electronic applications get lost, so keep a backup copy.
Don't panic over technical problems. Colleges understand that technical issues delaying an application aren't the student's fault. They usually extend deadlines if such heart-stopping trouble arises.