Resources / The Road to College
College Athletics: What's the Difference Between Division I, II, and III Competition?
By Matt Musico
The three competitive divisions of college sports offer different experiences and have different demands. Here's what you need to know.
With the way the National Collegiate Athletic Association (NCAA) categorizes its levels of college athletics into three divisions of competition, it's easy to simply believe that Division I athletics is the "best" and Division III is the "worst." If the discussion revolves around airtime and media attention, that's definitely the case, but that's not the only determination when looking at the benefits of each level of play.
Among the aspiring student-athletes I work with, there's typically a general feeling that they should always be striving for Division I athletics without also thinking about what they want to get from their athletic experience in college. Regardless of the level of play a student-athlete aspires to compete in, there proves to be a ton of demand for a limited number of roster spots, and the NCAA provides statistics to back this up.
There are about eight million students participating in high school athletics during any given year. Only about 480,000 play an NCAA-sponsored varsity sport, which is about 6%. When broken out by sport, the percentages of athletes participating in Division I, II, or III aren't all that different. For instance, the conversion rate from high school to college for men's basketball is 1.0% for Division I, 1.0% for Division II, and 1.4% for Division III. The same can be said for women's softball, as the percentages settle in at 1.8% for Division I, 1.7% for Division II, and 2.2% for Division III.
So, with all this in mind, what exactly are the biggest differences between all three divisions? The NCAA's Guide for the College-Bound Student-Athlete is a great place to start getting acclimated to the overall process, but here are some of the biggest fundamental differences.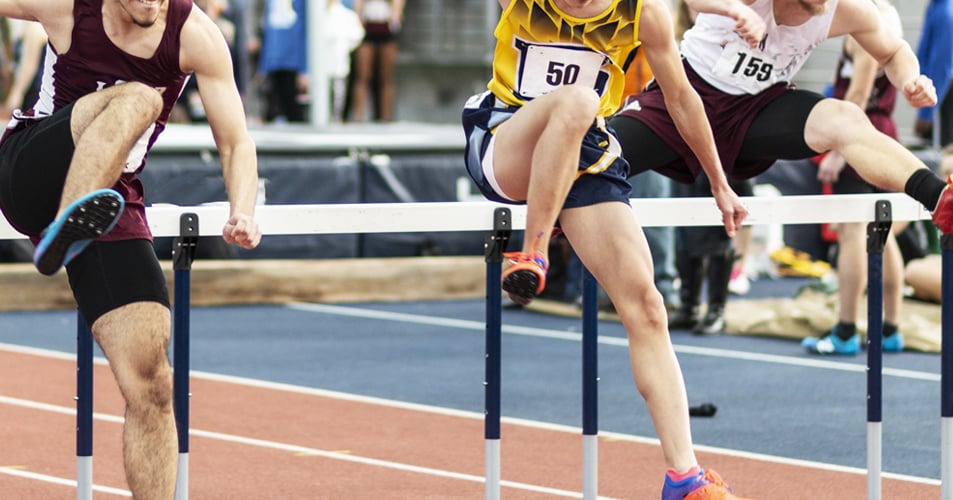 Division I
This is where the financial resources are the most plentiful. While some details will be dependent on individual programs and the institutions they're associated with, Division I programs typically have large budgets. This allows for coaches to hand out full scholarships and new clothing/equipment yearly, while also enjoying top-notch facilities. This is especially true for sports that generate a lot of revenue like football and basketball.
The coaching staff is typically pretty large, and from the standpoint of competition, the most professional athletes end up coming from a Division I background. The biggest drawback for some athletes is the intense schedule. Not only can there be traveling throughout the country, but there is rarely an off-season that doesn't include some sort of structured practice/workout time.
For many student athletes, participating in Division I sports is certainly a grind and takes a specific mentality to persevere without it feeling like a job. The increased traveling can make academics tougher to keep up with, but with large Division I budgets come increased academic support for student-athletes, such as tutoring and study spaces at or near stadiums and practice facilities.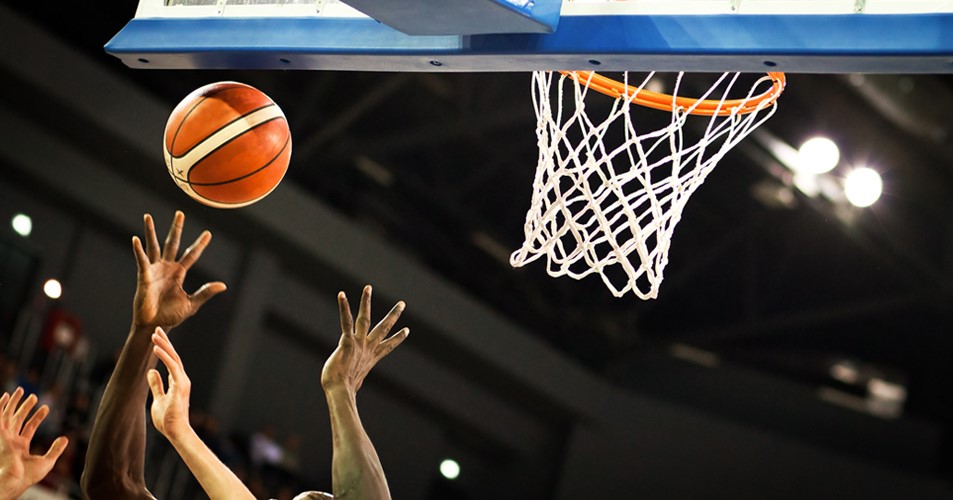 Division II
Although Division II athletics do have full scholarships available, they are much harder to find and very dependent on the school/program. Partial scholarships are much more common. There are plenty of terrific coaches at this level, but a noticeable difference between D-I and D-II is that coaching staffs are much smaller since there are fewer assistants. This happens because even the biggest of budgets for Division II schools are likely still smaller than that those of Division I schools.
While the general perception is that the competition is a step below Division I, there are still many great athletes and teams competing on a yearly basis. The travel and time commitment can vary for D-II programs depending on the conference. In most respects, everything is a little less involved: student-athletes don't need to travel as far, they receive more breaks, and being on campus to train is usually not necessary all the time. Although the off-season still involves a number of commitments, it's can be slightly less demanding than D-I.
Since there's not as much traveling, athletes don't need to worry about missing as much class. However, there's no across-the-board solution for academic support at this level — some colleges do an excellent job supporting their students and others don't have as many resources available.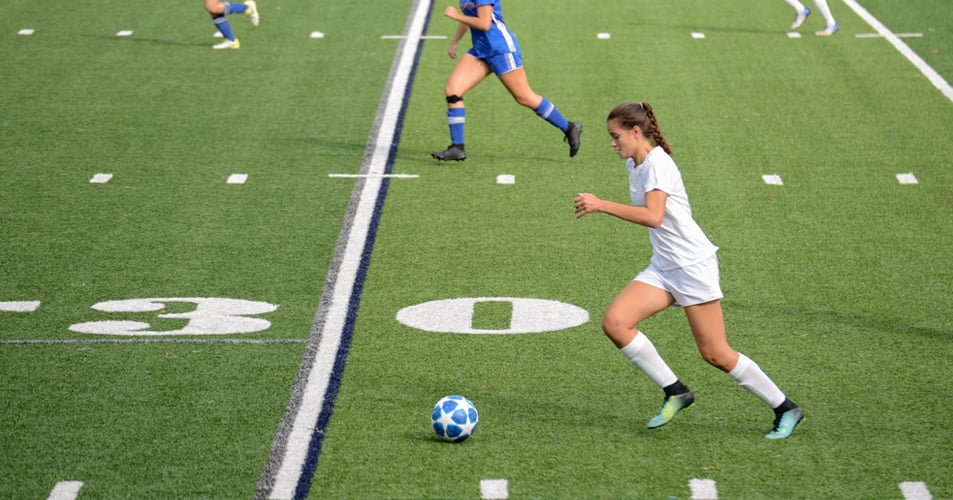 Division III
The old adage about Division III is that this level of play is truly for the love of the game and not much else. That perception generally stems from the fact that this is the only NCAA-sponsored division that doesn't award financial aid awards/scholarships directly for athletic achievement.
D-III coaching staffs are typically the minimalist type, and even if a head coach has a couple of assistants, there's a good chance they're either part-time employees or volunteers. And since there are no athletic scholarships, the competition typically falls well below the other two divisions. However, there's still some solid competition. Don't forget, there's still a very small percentage of student-athletes who go on to play in college. Earning a roster spot and competing at this level is still an accomplishment that not everyone experiences as they transition from high school to college, as the NCAA's statistics reveal each year.
Due to the lack of athletic scholarships, smaller coaching staffs, and smaller budgets to travel and recruit, they're viewed more as a student first and athlete second. The season itself will be tough, but it's shorter and there are more breaks involved. The offseason is also actually just that — an offseason. This allows students to get involved in other things, like clubs, jobs, internships, studying abroad, or recreational sports activities.
So, while there is a difference between the competition among these three levels, potential recruits should begin their journey through the athletic recruitment process by deciding exactly what they want to get out of their college sports experience. They should not simply be aiming for the highest level of play because someone else told them it's what they should be doing.
Matt Musico, a current college counselor at Collegewise, is a freelance writer for CollegeData. He has worked in higher education for the better part of a decade. Half of that time was spent working in an undergraduate admissions office, while the other half has involved working with high school families as a private college counselor.
The views, thoughts, and opinions expressed in this article belong solely to the author, and not necessarily to CollegeData, 1st Financial Bank USA or any other person or entity. All liability with respect to actions taken or not taken based on the contents of this article are hereby expressly disclaimed.